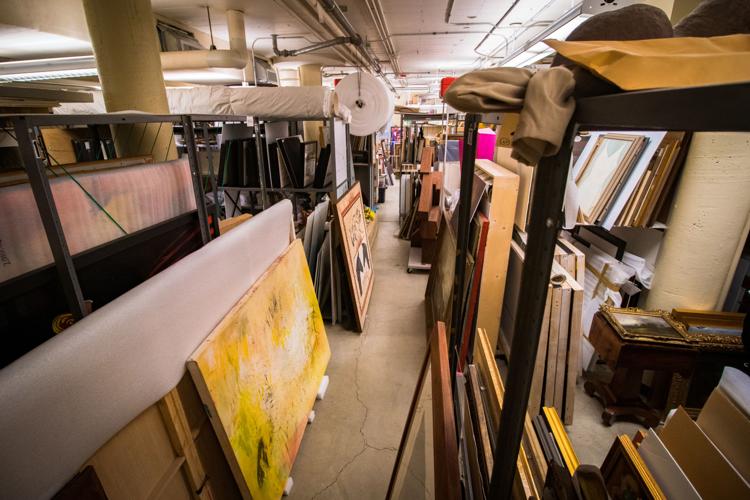 More than 11,000 art pieces could find a home in a new campus building after University of Montana president Seth Bodnar announced a $5 million donation on Oct. 3.
Rafael Chacón, director of the MMCA, said the gift from Terry and Pat Payne was meant to prompt more donors to help fund the museum. He hopes that within the next year they will raise enough to start construction. A location for the building hasn't been decided yet. The Montana Museum of Arts and Culture is currently stored in the basement of the Social Sciences Building.
The museum currently occupies the Meloy and Paxson galleries located in the PARTV building. They hold different exhibitions there about every three months, oftentimes bringing in works from outside collections. Chacón said the two small galleries they have can only ever show 1% of the permanent collection at a time.
The Meloy and Paxson galleries are just not enough to do the collection justice, Chacón said. He said it's "the largest and deepest collection of art in the state," and a museum will help bring it to the eyes of more people, from UM and from the whole state. "A painting like this wants to be in a big space," Canwell said referring to an imposing piece taller than himself. It's a blue hued painting of shadowy figures called "Ghost Horses," made with encaustic — melted wax mixed with pigment.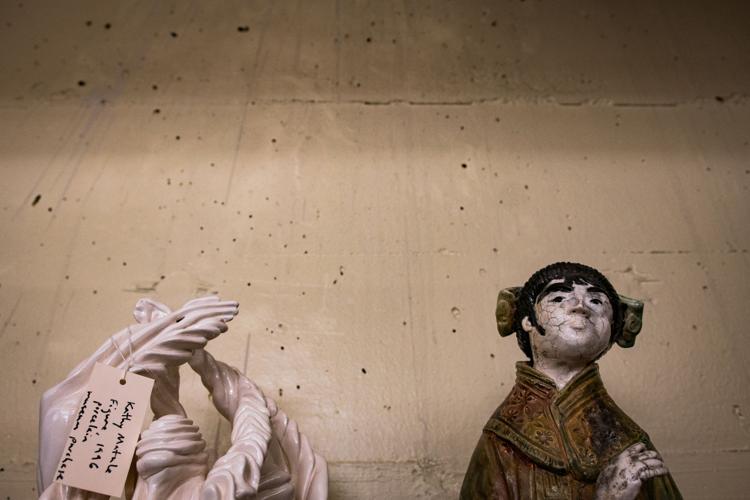 The MMAC has been collecting pieces for almost 125 years. The collection includes everything from a large painting of a robotic cowgirl to the glass plate negatives of early 20th century photography. It focuses on Western and Montanan art, but also showcases art from around the globe, spanning over 2,000 years. The artists are students, faculty and alumni as well as world-famous artists like Picasso and Salvador Dali, and famous artists from Montana like Edgar Paxson and Rudy Autio.
The MMAC's storage room, or as curator Jeremy Canwell likes to call it, "the museum's garage," is a labyrinth of art pieces. Organized clutter fills the room floor to ceiling, wall to wall, with small walkways in between, barely big enough for a person to get through without knocking over a valuable painting. Soon, the thousands of art pieces will find a more comfortable home.
Chacón said the collection has been in the social sciences basement for at least 30 years. In that time, not a lot of students have been able to see the space. The room is cold, dark and lonely. The climate isn't easily controlled, and doesn't have enough space. It doesn't do justice to the masterpieces it holds, Canwell said.
The new museum will have more storage space, which will make it easier to preserve the art and let students come in to study, discuss and interpret the pieces, Canwell said. Both Chacón and Canwell expressed excitement over the many possible ways students could become involved through classes, internships and even a possible museum studies certificate program.