Faculty and some graduate students entered McGill Hall March 4 after receiving permission from University of Montana officials. They are first to have access to the building in over a month.
UM announced Feb. 28 that McGill Hall would reopen for faculty and staff March 9, while students would return to class March 11. The reopening follows more than a month of crews clearing the entire building of loose asbestos, a hazardous building material initially discovered above a ceiling tile in December 2018.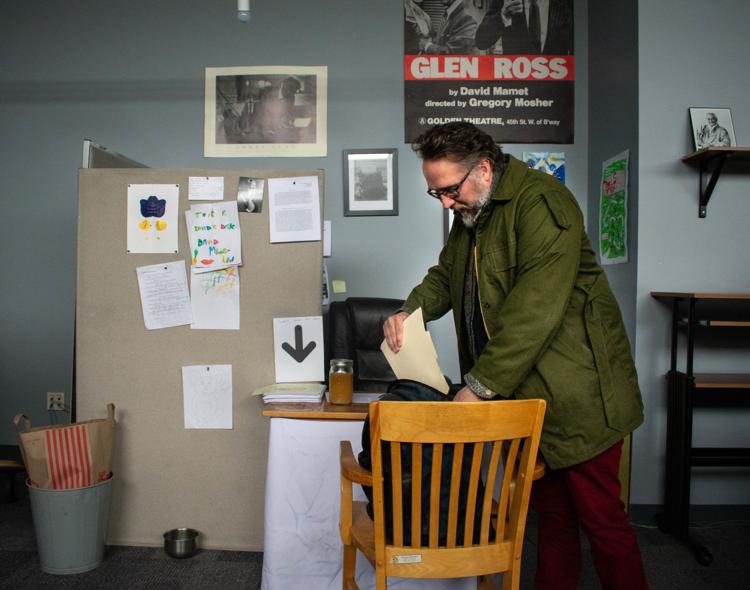 Vice President for Operations and Finance Paul Lasiter said in a campus-wide email that the entire building will open as soon as the first floor of of McGill has been abated.
Although students and staff will be able to utilize the first and second floors by March 11, according to the email, abatement will continue in McGill's basement for the next three to four weeks. The basement will be sealed off during that time to prevent contaminating the rest of the building.
UM Head of Facilities Kevin Krebsbach said air and surface testing will be conducted before students, staff and faculty get access to the first two floors to ensure asbestos levels have been reduced. If more contaminants are discovered above federal safety standards, the McGill's doors may stay closed. 
The University announced the closure of McGill Hall Jan. 31 after weeks of trying to calm concerns from students, faculty and parents of children enrolled in the building's preschool program. Its shuttering displaced the children as well as the University's Department of Health and Human Performance and College of Visual and Performing Arts programs.
During the abatement, Media Arts students and professors found temporary space in Don Anderson Hall. According to Interim Journalism Dean Denise Dowling, both the classes and the teaches can remain in Don Anderson indefinitely if needed.
The March 4 announcement came after a meeting with Media Arts graduate students, professors and UM Provost Jon Harbor. The provost ensured daily email updates from the administration to faculty to ensure the reopening stays on schedule.
"The students have expressed their concerns, and they're entitled to them," Media Arts Director Mark Shogren said.
University officials granted building access to graduate students to access a lab on the second floor after industrial hygienists assured the space was safe to enter. Other students, including some seniors waiting to access 3D animation computers on McGill's first floor, will have to wait another week.
According to Shogren, the past month has taught him and his students just how specialized the Media Arts equipment is. He has kept cameras for his cinematography class stacked in his office for the past two weeks since crews cleared them of asbestos. Shogren rented out anything else his students needed himself.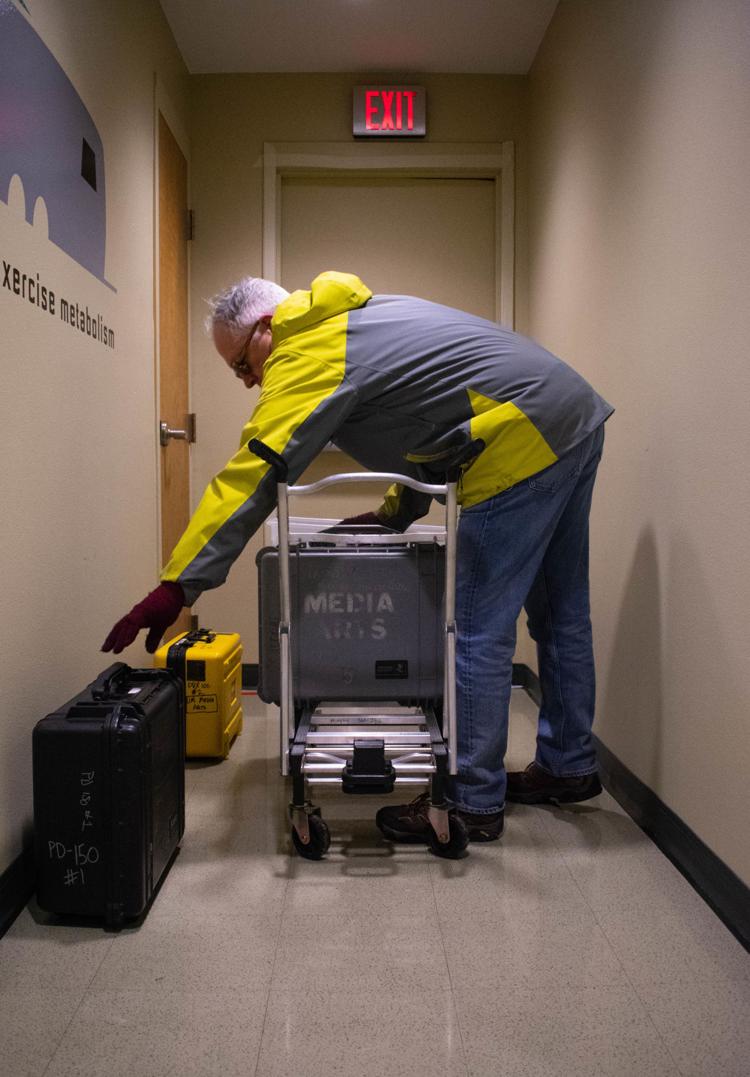 As soon as the equipment room in McGill opens, the several truck loads of cameras and sound equipment will be returned immediately, according to Shogren.
McGill's abatement has included vacuuming all asbestos-contaminated dust and waxing over ceiling tiles to prevent corrosion.
The University conducted the abatement under guidance of an industrial hygienist. According to Lasiter's email, the industrial hygienists recommended "deep cleaning" for several other buildings on campus.