GrizTech and Spectral Fusion Designs (SFD) will shut down permanently on Sept. 21, leaving their full-time and student employees without a job and the College of Humanities and Sciences without internal tech or web support.
Both GrizTech and SFD were housed in Liberal Arts. GrizTech provided hardware support while SFD provided web support.
Jared Sheffield, one of GrizTech's full-time employees, found out less than two weeks ago that his job position was going to be eliminated.
"It was extremely sudden," he said. "They gave us no prior information whatsoever."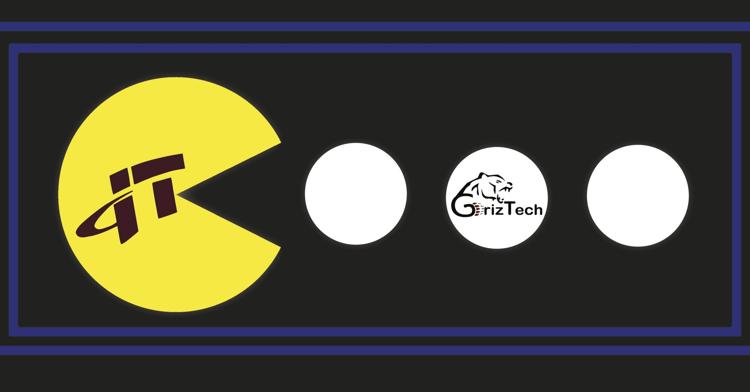 According to Sheffield, two full-time employees and 10 student employees are being laid off as a result of GrizTech's closure. Sheffield said his wife, Amy Stout, is also losing her job at SFD, but he isn't as worried for himself as the student employees.
"I really care about them," he said. "I'll be fine, but they have to pay rent and stuff."
The College of Humanities and Sciences decided to consolidate the University's tech support into one entity to save money.
The dean of the College of Humanities and Sciences, Larry Hufford, said the University has been anticipating cuts like these for a while, due to declining enrollment and reduced funding during the pandemic. While tech support is important, he said, he wants to make sure the faculty are adequately funded.
"We want to stay committed to our mission of education," Hufford, who became dean in July, said.
Having one centralized IT team for the whole campus will mean everyone has access to the same staff, rather than being limited to workers in each individual college, he said.
Hufford hopes to expand the web design services offered by SFD, which will also be integrated with IT Central. He said that despite this transition, he is confident in the IT Central team's ability to work things out.
Hufford also said he would do his best to keep the student employees in the system by getting them jobs in IT Central.
"They've helped me with my computer problems," he said. "They're good workers, and they should be able to keep the jobs they have."
Claire Spain, the student supervisor for GrizTech, doesn't know what she'll do after GrizTech shuts down.
"I found out on the first day of classes," she said. "I was showing a professor how to use Zoom, and when I got back, my boss, Jared, said he had just been cut, and other people had been cut."
Spain, a senior who has worked for GrizTech for a year and a half, said the environment was like a family.
"We're super close-knit, and that's how we've always been," she said.
Spain hopes for a smooth transition to IT Central, but she doesn't know if the integration will go well.
"I don't want to say we're set in our ways over at GrizTech, but there's nothing wrong with our system," she said. "And they have a very different system over there."