Enter the Broke College StudentTM, weighed down by textbooks, essay deadlines, under-eye bags, and hey, throw in depression while we're at it. Picture: Top Ramen eaten over the sink. Top Ramen in the cupboards. Top Ramen on any apartment surface imaginable. It's what we're all used to hearing when we graduate high school and pack up our lives to move out. "Oh, you're going to college? Get ready to eat ramen for the next four years."
We all joke about it. Other people joke about it to us. We're broke. But amidst hol- low teasing and styrofoam noodle bowls, here's the reality too many UM students face: The problem of accessing food you can barely afford.
According to a UM campus survey conducted by the Hope Center, 42% of respondents face food insecurity — that is, they're without reliable access to a sufficient quantity of affordable, nutritious food. That's a huge number. Here are some places to go and things you can do to access affordable, nutritious food in Missoula.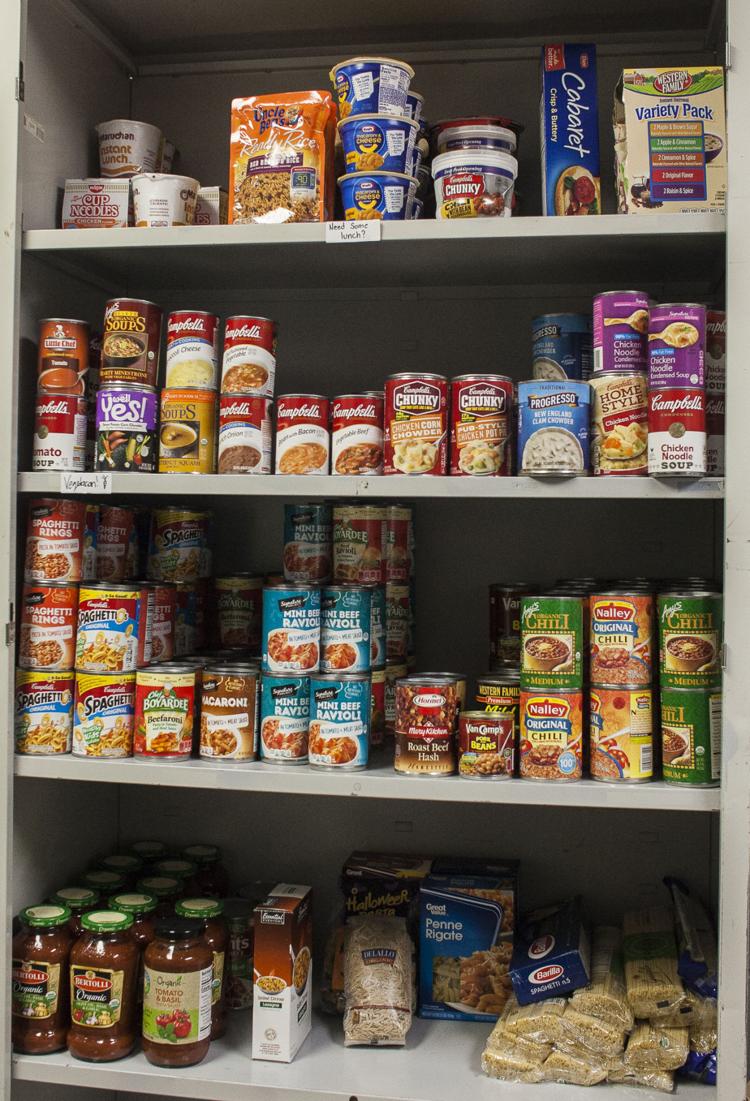 THE UM FOOD PANTRY
Located in the University Center, the UM Food Pantry opened last year and has since received financial backing from ASUM. The Food Pantry partners with the Missoula Food Bank, Montana Food Bank Network and other community partners to bring food, hygiene products, feminine products and cleaning supplies to students on campus. Kat Cowley, the UM Food Pantry coordinator, says that she created the food pantry as a resource so students don't have to drive around town to get everything they need. The Food Pantry uses the "choice" model, focusing on creating a shopping experience. It is designed to feel like you are going to Albertson's, instead of the heaviness students might feel in a warehouse food pantry. All you need to do is fill out a form with your name (you can use whatever name you like if you're uncomfortable using your own), the date and a few answers to some questions about what you need and what available resources would be helpful to you.
THE MISSOULA FOOD BANK AND COMMUNITY CENTER
Located at 1720 Wyoming St., the Mis- soula Food Bank and Community Center is one Purple Line bus ride away from campus. Similar to the UM Food Pantry, the Missoula Food Bank is a great off-campus option for affordable food items. All you need to do is show up, fill out a quick and confidential questionnaire for statistical purposes, talk with a trained volunteer about how the store works and select your food from what's available that day. If you have dietary restrictions, volunteers will help accommodate you. The community center also offers free cooking classes, you can find a calendar on their website at missoulafoodbank.org.
THE SUPPLEMENTAL NUTRITION ASSISTANCE PROGRAM
The Supplemental Nutrition Assistance Program, or SNAP, provides nutrition benefits to supplement your food budget. You can apply for the USDA Food and Nutrition Service-administered program at apply.mt.gov. You can also stop by the UM Food Pantry; Cowley and other volunteers are trained in the SNAP application process. You can use SNAP at the Corner Store and the UC Market, as well as various grocery stores around Missoula.