Stick insects longer than a pencil and as heavy as an apple that hail from Malaya found a home in the Division of Biological Sciences at the University of Montana following the closure of the Missoula Insectarium's facility on Front Street.
Staff and volunteers will continue to have access to nearly a dozen of their exotic species until their new site opens in 2021, with the division of biological sciences being one of few local spots certified to house insects potentially harmful to the environment.
"We get really attached to our bugs here, and we'd be heartbroken if we had to give them up," Missoula Insectarium Executive Director Jennifer Marangelo said.
Marangelo, who earned a degree in wildlife biology from UM, launched the Missoula Insectarium in 2009 with an aim to provide outreach and education. After years of exhibitions at museums and visit-ing schools, the non-profit opened its own facility in 2015.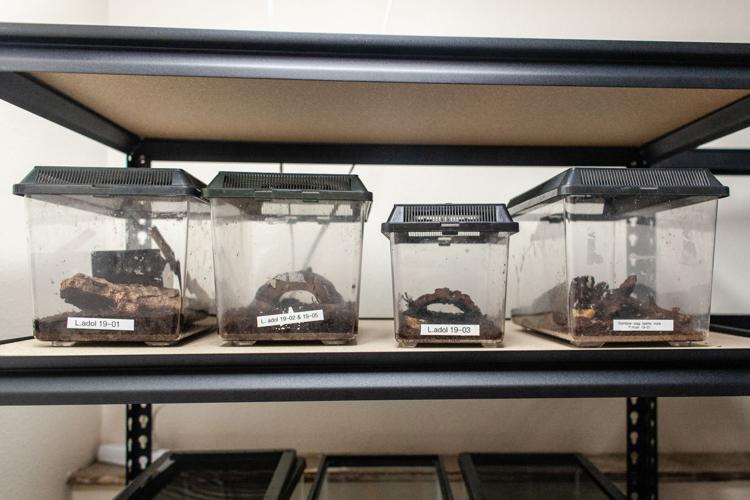 The Front Street location offered public one-on-one encounters with butterflies, cockroaches, centipedes and bird-eating spiders that spanned continents. Along holding classes for visiting students, the staff invited experts to hold lectures for adult bug enthusiasts.
The Missoula Insectarium closed its site Aug. 17, with the owners of the building deciding not to renew their lease. The staff did not anticipate leaving Front Street until construction finished on the new facility at the Missoula County Fairgrounds. With only a few weeks' notice, staff need-ed to find a location approved by the U.S. Department of Agriculture to house some of the insects.
Doug Emlen, a nationally recognized evolutionary biologist who has been a professor at UM's Division of Biological Sciences since 1996, said the USDA-approved sites follow procedures that ensure that researchers can conduct their work with animals from around the globe while protecting the local ecosystem. According to Emlen, most of the pests that damage local crops are invasive species accidentally introduced by international travelers.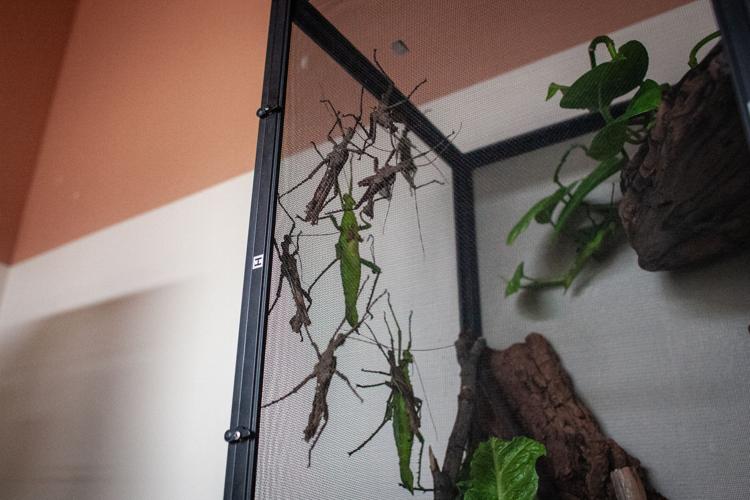 "Insects from around the world have parasites and pathogens, so it's a big con-cern for the USDA. Most of these insects here were born in captivity though, so it's not a huge danger," he said.
According to Marangelo, a staff member visits the insects almost daily, misting some used to a tropical environment, feed-ing the herbivores that tear through their food quickly and cleaning the terrariums.
The Missoula Insectarium still plans to conduct outreach, with an exhibit to launch in the fall at the Montana Natural Science Center. Those interested in partnering with the insectarium, or curious about how to get a viewing of the insects, can contact staff at its website.
"We're already heartbroken that we have to close our site because our lease was not renewed, but we're so thankful that we get to hold on to our animals," Marangelo said.
Housing the insects at the Division of Biological Sciences prevents the insectarium from losing them to zoos, she said. One researcher, a 26-year-old PhD student, found some familiar faces among the new residents.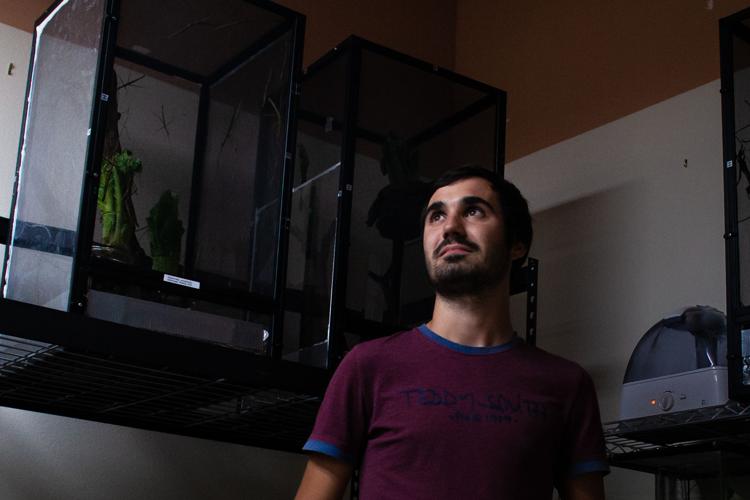 Romain Boisseau returned from New Guinea in December with thorny devil stick insects, which can grow to the length a hand and cling to the hunk of bark kept in its container. Like many of the animals coming from the insectarium, the division of biological sciences already had clearance from the USDA to hold the armored, spiny herbivores.
"It's their insects, but I love having these guys around," Boissea said.