The end of the fall semester also marks the end of Jus Chill'n, an on-campus business for the past 18 years.
According to the interim director of University of Montana Dining, Byron Drake, the smoothie establishment, located on the first floor of the University Center, is closing due to a decrease in sales, especially since the COVID-19 pandemic.
But Drake said it was not UM Dining's decision to close Jus Chill'n. The smoothie joint is owned by a private party, Brenda Hallis, who said that, after steady sales for the first two and half weeks of school, business "has become almost nonexistent at the University."
Jus Chill'n previously had two other locations: in the Southgate Mall and the UM campus recreation center.
The UC location of Jus Chill'n will continue to be open through the end of fall semester, but will not reopen in 2021, Drake said. UM Dining will offer new jobs to the 11 people who currently work there.
"We want to help any employees looking for employment," Drake said.
Ella Kennerly, a UM student who has worked at Jus Chill'n for the past three years, said she is planning to transfer to another restaurant owned by Hallis, The Ruby Cafe, but has mixed feelings about moving on.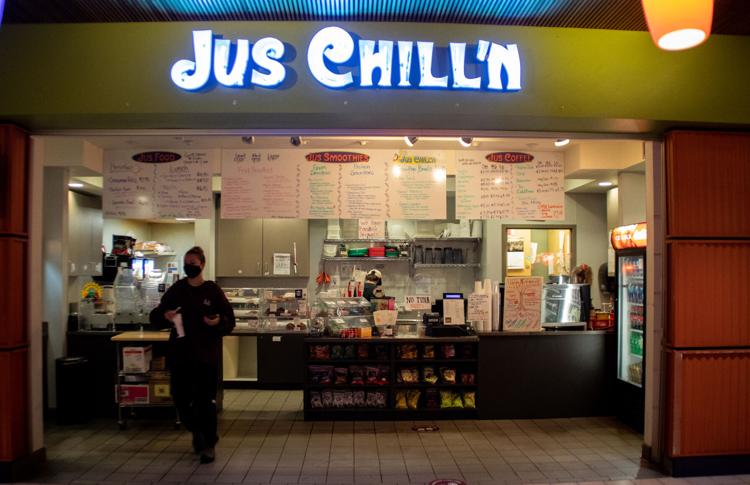 "It is sad, but it's bittersweet," Kennerly said. "[The decision] makes sense. It has been slow for a while."
Finn Story, another Just Chill'n employee of three years, echoed her sentiments. He decided not to accept UM Dining's offer of employment, but has yet to find another job.
The UC will put the soon-to-be-vacant smoothie space out for bid, a process conducted by UC director Adrianne Smith.
Although Drake said he is sad to lose Jus Chill'n, he wished Hallis well.
"It is disappointing to us, but we completely understand," Drake said.
More news from the Kaimin: