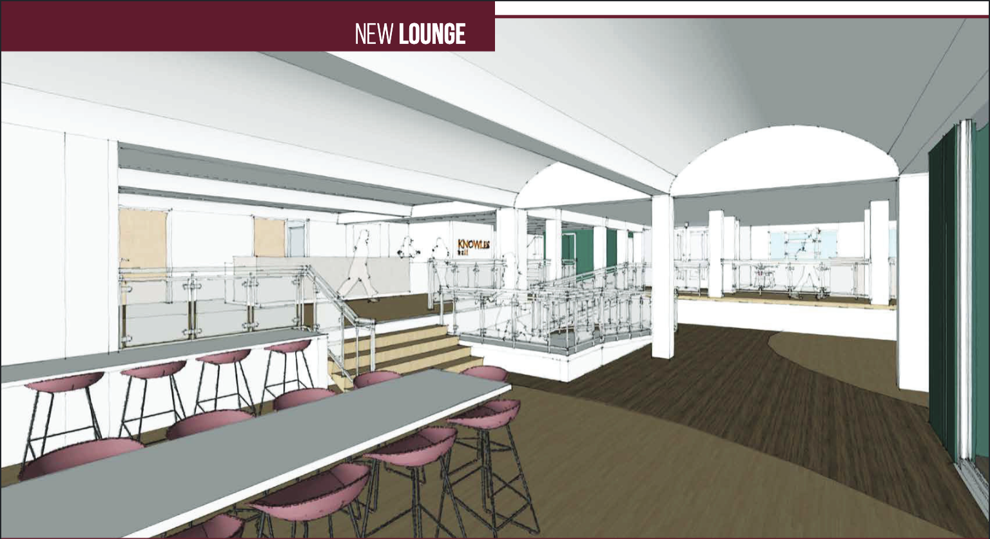 University of Montana Housing is laying the groundwork for about $12 million in renovations and maintenance updates in Knowles Hall starting this summer.
The University was able to refinance debt and raise some bond money to modernize campus housing. Now, UM Housing plans to use these funds to improve the landscaping, electrical system and interiors of the 58-year-old residence hall.
"I think what this project will be able to do for us is to take a 1963 building and actually turn it into a building that students want to live in in 2022," Sandra Curtis, executive director of UM Housing, said.
Planned improvements include enclosing balconies for increased lounge space, moving laundry from the basement to higher floors, replacing the roof, making the north entrance facing the parking lot more attractive and working on landscaping surrounding the building.
Knowles Hall is also home to the Davidson Honors College Living Learning Community, the oldest established LLC on campus. UM Housing plans on including office space for a Davidson Honors College faculty member, a 30-person classroom and a conference room on the first floor.
The housing team just finished its first round of stakeholders' meetings, where architects present preliminary sketches for the building and ask for feedback from various groups of people including students and maintenance staff.
Jameel Chaudhry, campus architect and project manager, said the team has received consistent feedback from students. They seem to like the floor plans, but are asking for more storage and bike lockers. Housing will meet to work on further improvements before their second round of stakeholder meetings beginning at the end of this month or early March.
The building will also get new electrical wiring, all-new Wi-Fi and upgraded engineering.
Chaudhry said it has been 25 years since UM has done any significant housing upgrades. Pantzer Hall, built in 1996, is the newest residence hall, and it recently underwent renovations in the summer of 2020.  
"This is about putting investment back into our housing to attract students," Chaudhry said.
Knowles Hall will be closed from May 2021 through August 2022 to complete renovations. Curtis said the housing team hopes to have most of the work done before summer of 2022, so the residence hall is ready by the beginning of that fall semester.
"Yes, it's going to be a bit of a pain having that building shut down for one year and putting up with construction noise," Chaudhry said. "If you're patient and bear with us, this is what you can look forward to."