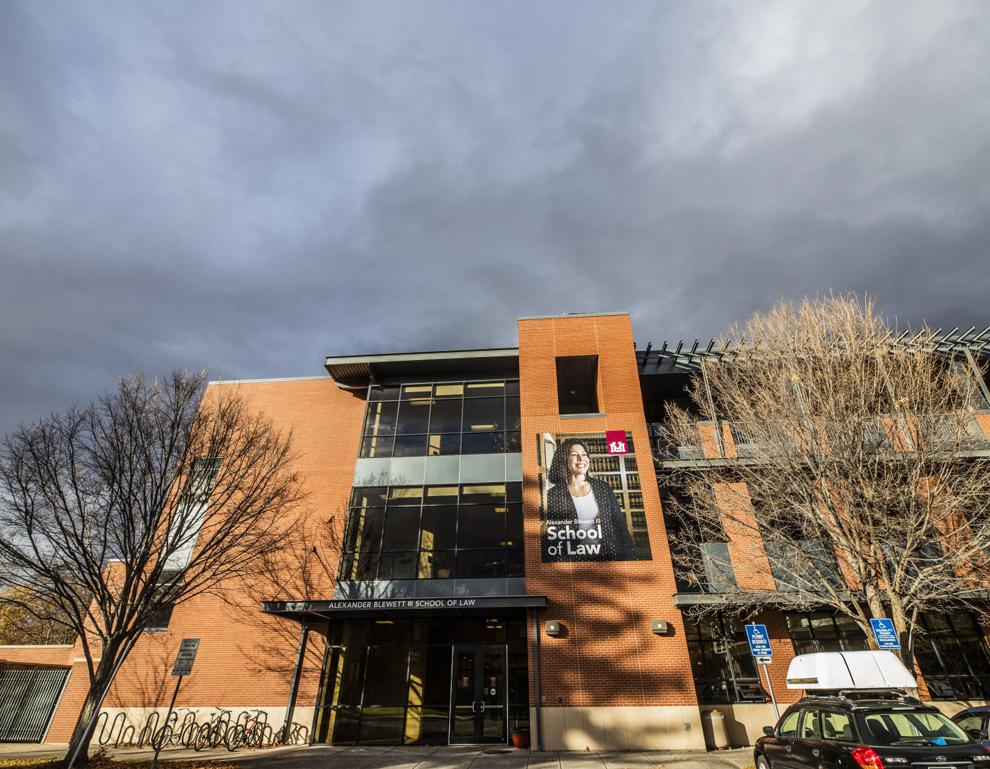 The University of Montana law school made the biggest ranking jump out of any college, placing 103rd in the 2023 U.S. News and World Report list for best law schools on March 28.
Prospective students and faculty nationwide regard the U.S. News' annual list as the premier ranking of law schools across the country, and the UM law school moved up 31 spots in this year's list. The rankings factor in metrics like GPAs and LSAT scores from incoming classes, faculty-to-student ratios and bar exam passage rates.
Acting law school deans Monte Mills and Cathay Y.N. Smith said they were excited when they saw the list's release, but said the ranking does not directly influence the school's curriculum or mission.
"We're more than worthy of the jump we've seen this year, but if it would have been the opposite I'm not sure I would feel all that different about what we're doing," Mills said. "The school has been committed to our way of teaching law students, and if that means we do well in the rankings, great. If it doesn't, I'm not sure that really affects our commitment to helping prepare students to practice law."
The deans said the yearly ranking can factor into graduate competitiveness in finding jobs and clerkships, as well as for law journal college residency and new faculty talent.
Although they are grateful for UM's recognition, the deans said law schools cannot be objectively ranked because individual student experiences differ within each college. Smith suggested U.S. News evaluate the cost of education for each school rather than student debt in their rankings.
"People have raised concerns for law schools that singularly focus on rankings," Smith said. "There's concerns that they would be worried about admitting students who are not independently wealthy. Then that person would be preferred for graduating with zero debt versus admitting a student who will need to take out loans to pay for school."
Mills and Smith only plan to remain in their roles as acting deans of the law school for the rest of the semester. They said interviews with three finalists for the dean position will conclude the week of April 11, and they hope to announce the new permanent dean soon after.
"This really helps set the stage for the next chapter in law school leadership," Mills said. "It makes it a lot easier to tell them we went up 31 spots rather than down."
The law school has steadily increased in enrollment each year since 2018, and Smith and Mills are hopeful the ranking jump will continue the upward trajectory for the college's growth.
"We have a new class of students coming in the fall, and hopefully we will come back to an in-person education on a more regular basis," Mills said. "It feels like a new time and this is a great way to set that chapter in motion."