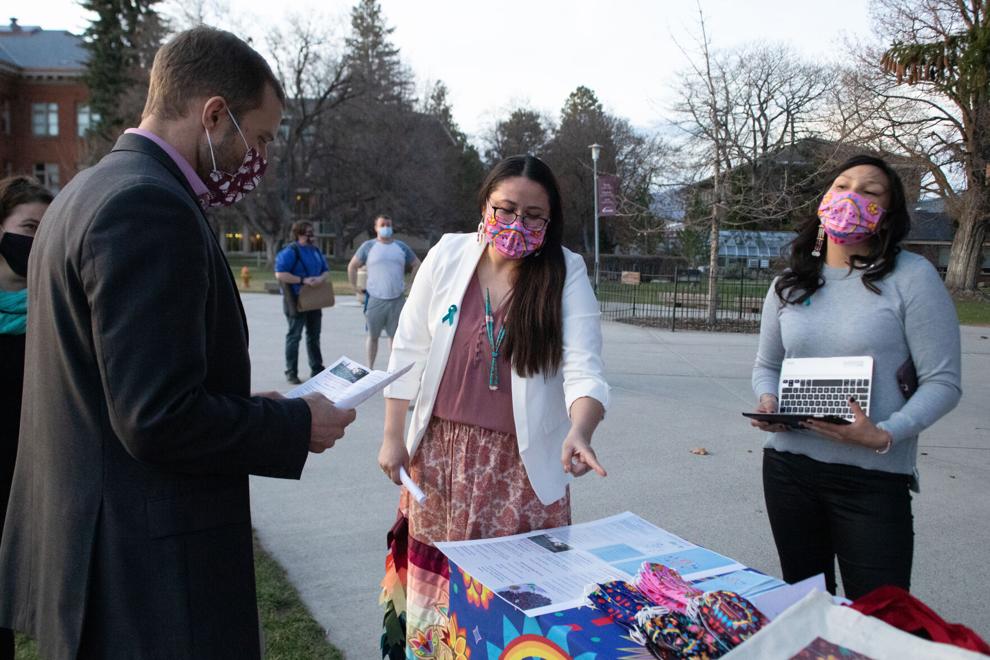 Following a report of a rape on campus, a host of advocacy groups and individuals gathered outside a teal tinted Main Hall, gripping signs that read "Strong Alone" and "Fearless Together" — words that hold a deep meaning to those affected by sexual violence. 
April is Sexual Assault Awareness Month, and this year's theme is "Strong Alone, Fearless Together." The Student Advocacy Resource Center, Missoula Project Beacon, Make Your Move and other public health groups are working together to raise awareness and build community support for survivors of sexual assault.
"We, individually, can heal," Make Your Move Coordinator Brenna Merrill said. "We can reimagine and recreate the world we deserve."
This month's events kicked off on April 1 when female leaders from UM and Missoula County gathered on the Oval as Main Hall was cast in teal light, symbolizing sexual assault awareness. 
UM President Seth Bodnar spoke alongside various female leaders and advocates, expressing his gratitude for the strength in the group before him. He added that it is "important to come together as a community to address challenges."
Apart from Bodnar, there were only five other men in attendance.
Sexual assault is prevalent on university campuses, and UM is no exception. According to the Women's Health Office under the U.S. Department of Health and Human Services, one in five women will experience sexual assault during college. 
Three days before the lighting of Main Hall, UMPD released an email to UM faculty, staff and students about a recent report of sexual assault in an on-campus dorm room. UMPD received the report of sexual intercourse without consent from a campus security authority, a person with authority to take action on behalf of UM, Lt. Brad Giffin said.
SARC was planning the month full of events alongside community partners long before the reported assault.
Make Your Move — a campaign designed to engage men and women as allies to prevent sexual violence in the Missoula area — is hosting four panels between April 12 and 26, film screenings, and a workplace harassment prevention mini-series. The mini-series will include tips on how to have great sex, how to flirt, and how to advance your career. They will also be doing a workshop for bartenders and bar owners on how to cultivate a bar culture that reduces the risk of sexual violence.
Missoula Project Beacon, under the All Nations Health Center, will be moderating documentaries geared toward highlighting the issues of violence against Indigenous women and the Missing and Murdered Indigenous Women movement. They also hosted a virtual fair to discuss survivors' wellness last week.
"We can come together, share a conversation that may be uncomfortable, but still be able to share that knowledge," Project Beacon Director Lauren Small Rodriguez said.
Project Beacon is a program aimed at providing direct services to Indigenous survivors of human trafficking and sexual violence. The project's support services include prevention training, women's cultural healing, 24-hour crisis response and foundational support through a culturally inclusive approach.
By hosting 21 COVID-19 safe events throughout the month, UM leaders hope facing these issues will be unavoidable for the University and broader community. 
UM also launched a social media campaign for the movement. The SARC website lists Instagram prompts for each day of April. When students make a public post with the appropriate tags, they are entered to win prizes at the end of the month.
The April 15 prompt: What do you do when a friend shares that they have been sexually harassed?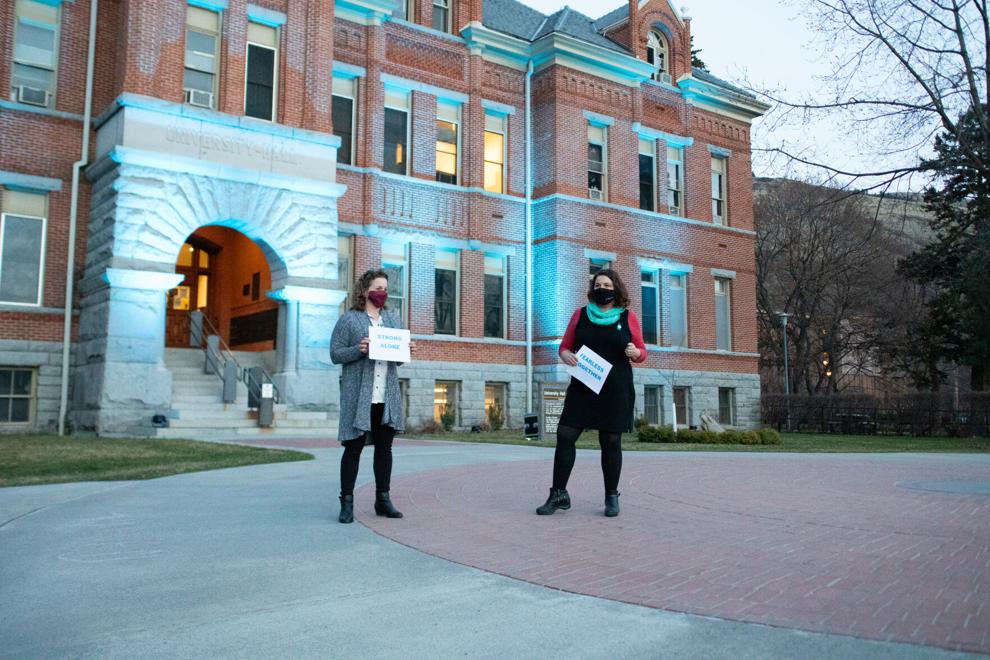 SARC director Jen Euell said the program's goal this month is to create a culture of respect on campus, and to teach students how to recognize the signs of sexual violence and respond appropriately.
The month is halfway over, but staff and students can still join in on events continuing through the latter half of the month. At 2 p.m. on Thursday, people can listen to a virtual panel where Native advocacy providers will discuss the importance of providing services using culturally relevant care. There will also be a screening of the documentary "The Mask You Live In" at 5:30 p.m., which investigates the way boys and men are socialized in U.S. culture.
"Working together, we become fearless," Rodriguez said.
Go to SARC's website to access the list of events at UM and to learn more about SARC's partners. If you need support as a survivor of violence, harassment or discrimination, SARC offers a 24-hour support line at (406) 243-6559.