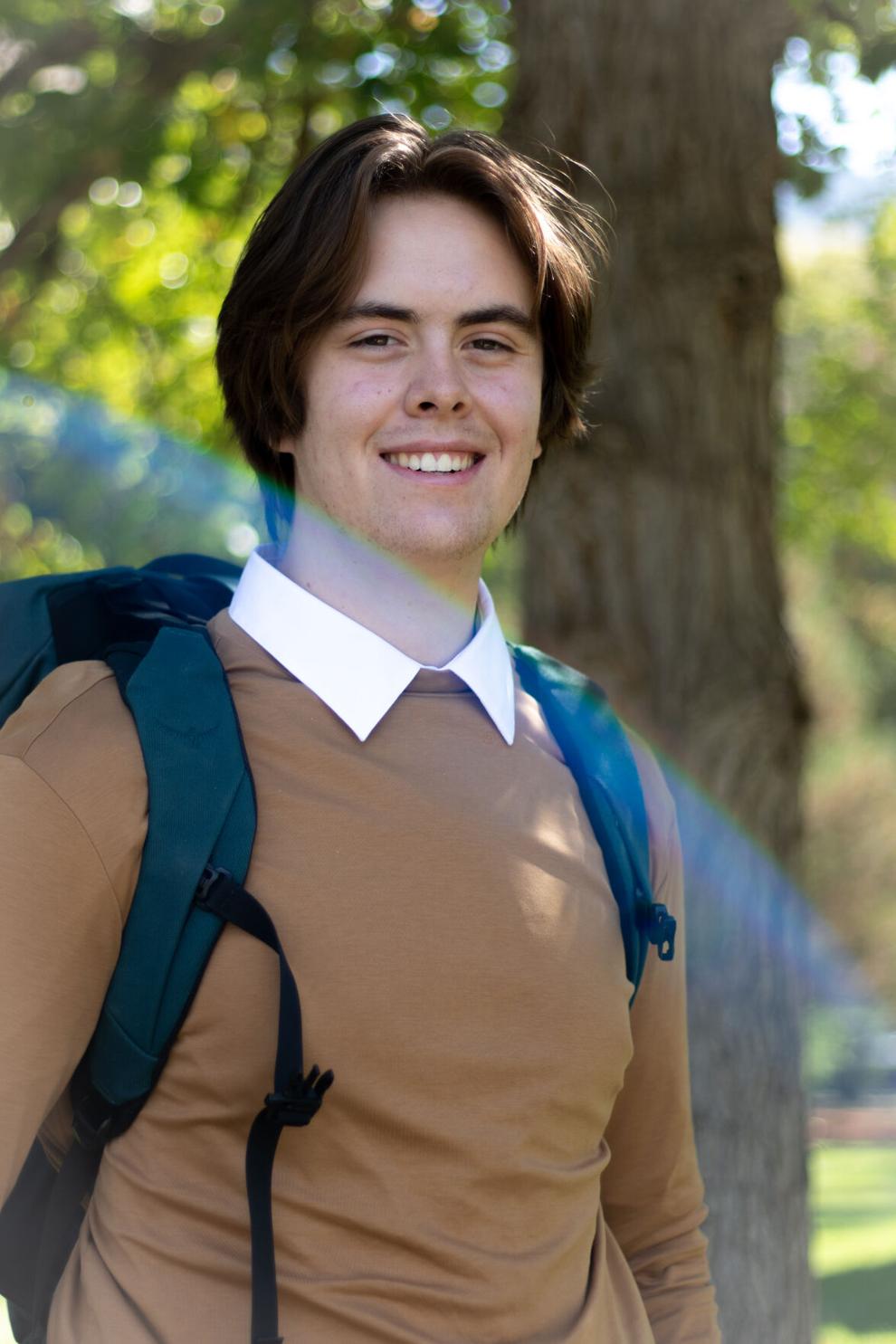 In the waning days of last semester, University of Montana freshman Max Shaver, now sophomore, only had a couple final exams left. With the extra time on his hands and a little more than a day until voting for the Associated Students of the University of Montana closed, Shaver decided to do something he'd wanted to do all year. 
"I was relatively free of mind, not stressed at all, and I remembered 'Hey there's this election going on right now,'" he said. 
A frenzy of texts to friends and door-to-door campaigning on the second floor of Knowles Hall followed. When polls closed at 8 p.m. April 15, he had amassed 48 write-in votes and made the cut to be an ASUM senator. 
Marian Kale, a sophomore at UM, cast one of those 48 votes. 
Kale said she didn't know Shaver when she began the semester on Knowles' second floor, but she remembered him sharing leftover bread from his job at Great Harvest bakery, and how "it just felt like he wanted to be people's friend."
Kale said she didn't vote for Shaver just because she knew him.
"I thought he'd be a great fit for it, he's always seemed very politically inclined, like he likes to be involved with the political happenings of the world," she said. 
Owen Bauch has gone to school with Shaver since fifth grade. Bauch said he had heard of Shaver more than he knew him, initially. 
"You didn't really know Max, you knew of Max. You tolerated his shenanigans," he said. 
Bauch said he became friends with Shaver around seventh grade when Shaver was the school-wide class clown of Missoula's Washington Middle School. He said the shenanigans did not completely go away in high school, but Shaver was "more refined" after he studied abroad in Neckargemünd, Germany during his junior year at Hellgate Highschool. 
Shaver said while abroad he started working out, reading some philosophy and working on himself. 
"School was a little more lax right there, so I really had the time to figure out who I was as a person, and so I'm just looking for a similar experience where I can sit back and just enjoy where I am in the world," Shaver said. 
Shaver said he's hoping to go abroad to Leiden in the Netherlands as part of UM's Global Leadership Initiative. He said the city's central location in the European Union and programs in economics and political science sparked his interest.
Bauch said Shaver before and Shaver after Germany were two distinct people, but hanging out with him post-Germany wasn't without its quirks. Since the trip Shaver exudes a "controlled chaos," according to Bauch, like during Shaver's senior year of high school when he and fellow speech and debate members discovered a sub basement with an accordion in it at the national qualifiers.  
"There's going to be something weird that's happening, but nowadays you can trust Max with not getting too out of hand," Bauch said. 
This "controlled chaos" made an appearance as ASUM debated a resolution calling on a vaccine mandate at its second meeting. After advocating for the mandate, Shaver brought up the miniscule amount of deaths associated with the COVID-19 vaccine and compared it to those associated with the  McDonald's "McRib Sandwich." The remark brought a few laughs and some levity to the tense room. 
Bauch said his friend of eight years' large presence goes along with his 6'5" stature. He added Shaver always finds a way to achieve his goals, like running for ASUM. 
"He always either has a plan or finds a way to succeed in whatever said ambition is," Bauch said. 
Shaver said once he won he knew it was no longer a joke. He would have to use his position to represent students at UM. He said his goals for the semester are to be involved with the process of writing resolutions and possibly sponsor a resolution utilizing students in the arts' department to encourage students to mask up and get vaccinated. 
Shaver said his main goal in life is to use his position as a white person to help marginalized communities who face systemic issues. 
"I know on ASUM I can't single handedly combat it, but as a senator I believe it's my job to help anyone in a disadvantaged state to get to an equitable position as well," he said.