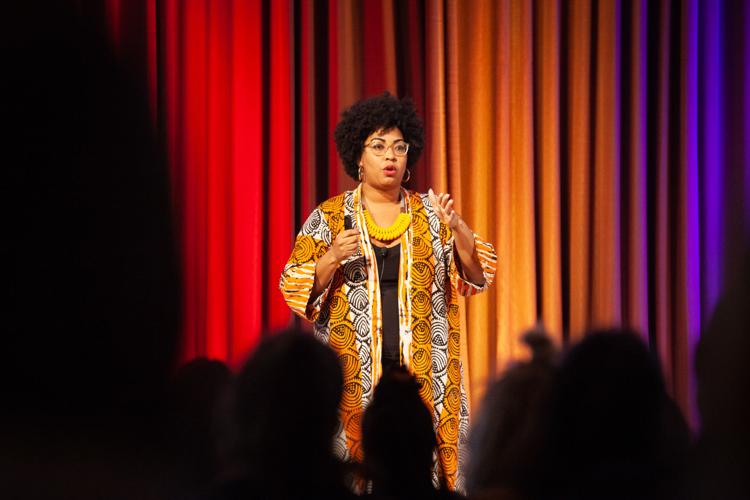 Activist Rachel Cargle said anti-racism work is not intended to make white people feel good if Black people do not benefit from it, during her Keynote speech at the third Black Solidarity Summit held at the University Center on Sunday evening, Feb. 16. The weekend-long summit attracted members of Black student unions, African student associations, and Black studies programs around the Northwest. 
"I came here to be around Black people-- people that look like you, who understand you," said Nnamdi Kalu, a member of Montana State University's Black Student Union. "And just to understand how to be more informed, especially in places like Montana, a place that's not really diverse."
Panels focused on the threats of white supremacy, the decline in Black academic enrollment and Black student union membership, and racial discrimination and political disenfranchisement. Kalu said he attended the summit to discuss black matters with students who share similar experiences.
Like Kalu, Vice President for Montana State University's Black Student Union Tristian Harris-Pearce said he attended the summit to talk about similar experiences. Inclusion and diversity in film was a topic Harris-Pearce, a film major, talked about with others. He said he wants to make cinema more inclusive and diverse.
"Diversity inclusion in filmmaking," Harris-Pearce said. "It's creating more diverse characters, spanning more diverse roles, being a better reflection of our society."
According to Cargle, voices from attendees like Harris-Pearce and Kalu were the most important.
"The Black students, the Black community members were the center of this event," Cargle said. "It had nothing to do with me. I just created a platform for them to make clear what they needed from the white audience atmosphere."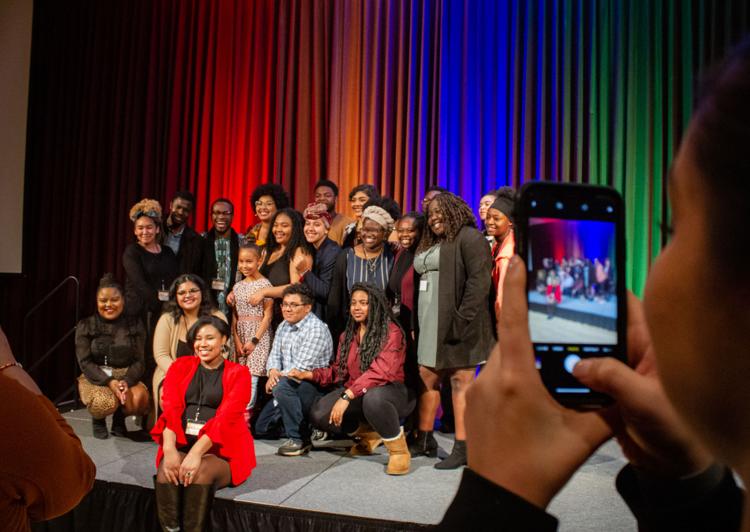 Speaking to the majority-white audience, Cargle said anti-racism work is not an opportunity to make white people feel good. "Unless literal Black bodies are being saved, unless literal housing is being put aside for Black people, unless there is actual change, if your anti-racism work only benefits you, you're doing it wrong," she said. 
Cargle said this misconception about anti-racism work is often symptomatic of the white savior-complex and ignorance. She asked the audience to fix the misconception by considering why they show up, how they show up, and what they need to correctly help fight racism. She also said there is a misconception that American women's rights activists Susan B. Anthony and Elizabeth Cady Stanton equally valued African American women's rights.
Cargle projected quotes from the suffragists that denounced equal rights for African American women in her presentation. "Has white feminism ever been feminism at all?" she asked the audience.
Several topics Cargle discussed during her Keynote speech resonated with members of Black student unions. Valeria Miranda, a member of the University of Montana's Black Student Union, said she appreciated Cargle's frankness.
"I think we're so into letting white feelings get in the way," Miranda said. "So it was cool to hear someone just talk to us about how she doesn't, and how it is not rude."
University of Montana's outgoing DiverseU Coordinator Joseph Grady was among the few faculty who attended the Keynote speech. Grady said the Cargle's message was important for campus.
"The administration should have been here. They really could have benefited from the message that she brought, which was a much needed and refreshing wisdom," Grady said. "It was honest, it was direct, it was unapologetic and we need more of that."