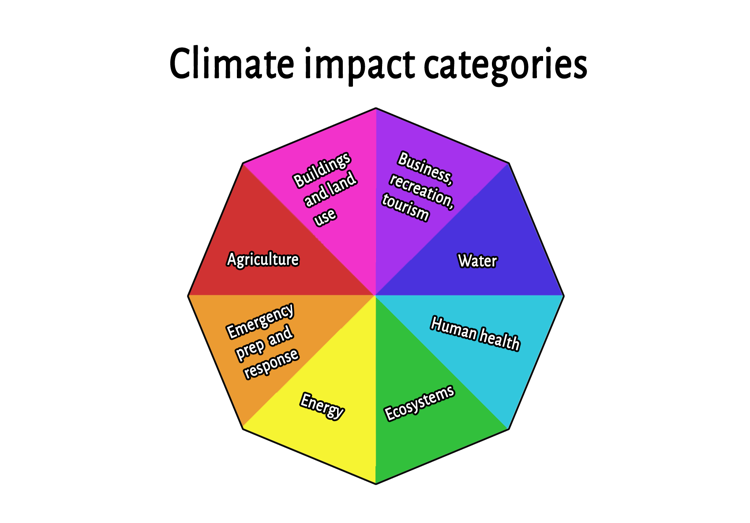 Imagine driving along the roads near Missoula in summer, the green forests edging the pavement. Now imagine that on fire. 
The Climate Ready Missoula Plan, which was released Jan. 13, plans strategies and logistics to handle scenarios like this one.
One hundred percent of the global climate models show that the temperature will rise, according to the plan's website. In Missoula, this will result in dryer and hotter summers as well as warmer and wetter springs. Wildfires are also expected to be more intense and more frequent within the next decade. Consequences of climate change are relevant to Missoula's businesses and tourism, energy resources and water, as well as the presence of wildfires, according to the plan's sponsors.
Sean Nettleton, a junior at the University of Montana who heard about the plan through friends, supports it and thinks it is a good asset to have for the future.
"I think the plan is a great  idea. Emergency preparedness is a good idea, and it is better to have a plan than not when dealing with something like this," Nettleton said. 
The Missoula County, the City of Missoula, as well as Climate Smart Missoula sponsored the plan. Amy Cilimburg, the executive director for the Climate Smart nonprofit, has been part of the team that has been working on it for over a year.
"It is basically trying to figure out how our community can become resilient to climate change," Cilimburg said. 
The plan describes strategies to help mitigate effects of severe fires, flooding and famine.
Current and long-term projects suggested by the plan include making air filters available to everyone and evaluating and restricting where people build. 
The Climate Ready Missoula Project is more community and government-based.  It includes a list of parks and resources around Missoula county and recommends areas within the county that should be protected versus developed.
The contributors to the Climate Ready Missoula Plan will be hosting a meeting for feedback and more information on Jan. 22 at the County Courthouse and Jan. 24 of the City Council Chambers.