Clouds covering the fresh Missoula snow-peaked mountains dropped rain on protesters in downtown Missoula midday Saturday. Roughly a hundred protesters joined the 2020 Women's March and asked for gender, racial and environmental justice.
"I know that there's so many groups in Missoula, women in so many capacities, I think it shows they belong to and advocate for our rights," local organizer Shelly Meyer said. "Our whole intent is to urge people to vote, and let elected officials know that we are watching."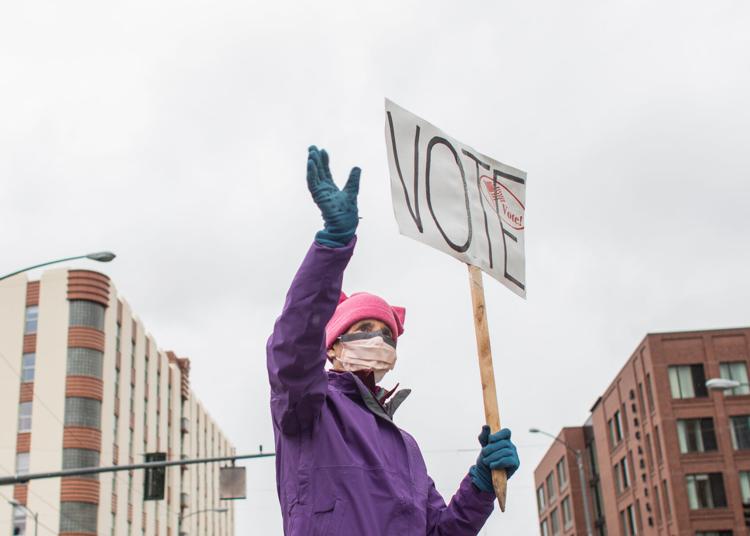 The Women's March began in 2016 shortly after Donald Trump's election, and hundreds of thousands of people turned out across the country. The 2020 march already occurred this summer, but the organization planned a second event after the passing of Supreme Court Justice Ruth Bader Ginsburg in September.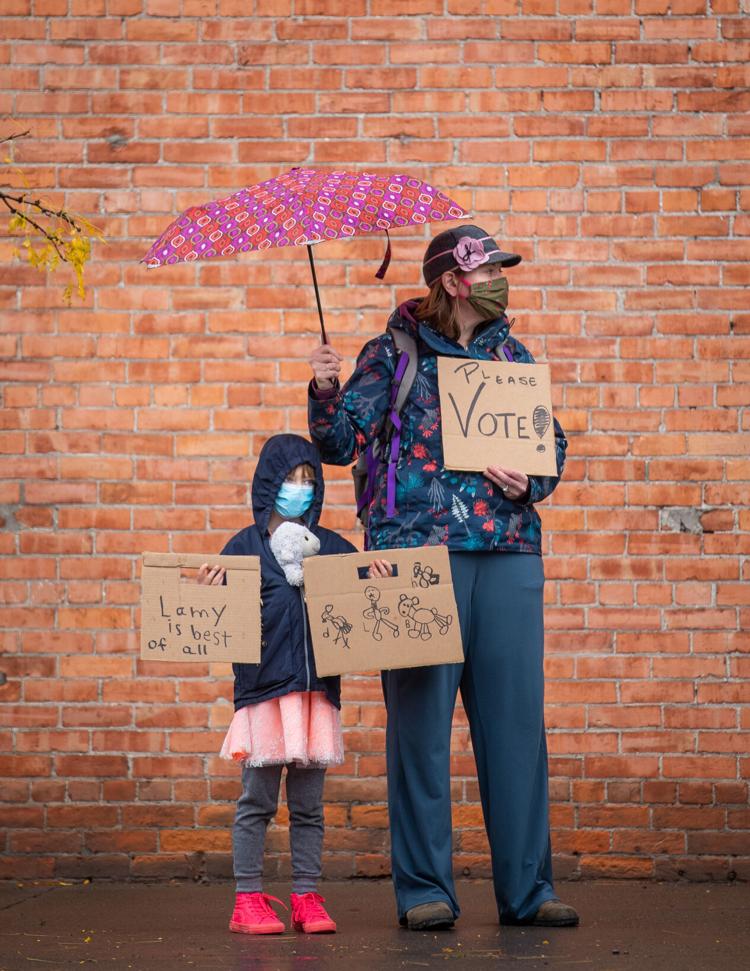 Many protesters said they were mourning Justice Ginsburg, and expressed solidarity with the fight for reproductive rights.
"[Ginsburg] was such a significant portion of American history, she's done so much, and I don't think progress is going to stop with her," marcher Kara Rivera said while standing in front of the courthouse. "For me, I feel like I can't just sit around and hope that things will be improved or continue to be as good as they are for some."
Rivera first attended the 2017 Washington D.C. Women's March, deemed the largest single day protest in American history. She recently moved to Missoula, and decided to go out again and support the march. 
"I think that it's really important that women have access to all options, and whenever they get to decide what they do with their body," Koula said. "The new Supreme Court justice possibly being too conservative is really important."