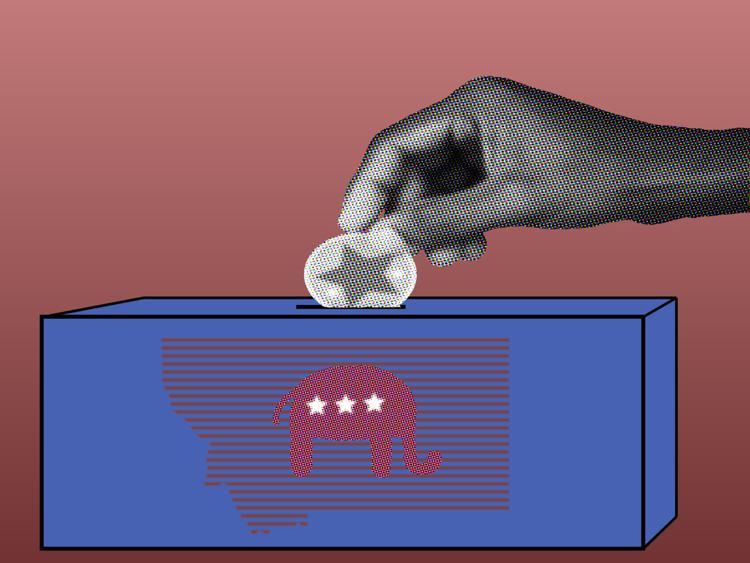 National races remained close throughout the last week, as both Democrats and Republicans claimed victories in the local, state and national elections, keeping voters on edge.
Republicans in Montana won all statewide races and now control the state house, Senate and governor's office to the joy of conservatives and dismay of liberals.
Greg Gianforte was elected the first Reublican governor of Montana in 16 years, while Republicans Steve Daines and Matt Rosendale won re-election in the Senate and House of Representatives, respectively. The one major blow to Republicans was President Donald Trump's loss to former Vice President Joe Biden in the presidential race.
Robert Saldin, a political science professor at UM, said the Republican victory in Montana did not surprise him but the margin by which they won did.
"They won by about twice as much as I would expect," he said.
Saldin attributed Republican success to their ability to make Montana's races a referendum on party rather than the candidates running. He also said it's a reflection of how Montana has been trending red for decades.
Dylan Yonce, a Democrat who worked for Sen. Jon Tester's 2018 senate campaign and as a fellow for the Montana Democratic Party this year, did not expect the overwhelmingly positive results for Republicans.
The results did make sense to her in hindsight, due to the divide between urban and rural voters. She attributes this divide, in part, to Democratic messaging towards potential rural supporters that presents rural voters as uneducated.
Yonce said she's a Democrat because of her views on public education, healthcare and immigration. She also prefers more liberal economic policy, which includes less military spending to provide more funding for social issues.
Yonce, who was born and raised in Montana, said future policies will impact her and her family since she will be here for the foreseeable future, unlike out-of-state campaign volunteers who can return to their home states where the results of Montana's elections will not affect them.
Vince Tarallo, the President of UM's College Republicans, worked on Senator Steve Daines' winning campaign this summer.
He expected Greg Gianforte to win the governor's race, but wasn't sure how the senate and house race would go. He was happy to see that even the races closer in the polls went the Republicans' way.
Tarallo comes from a conservative and Catholic background, which has helped shape his views on issues such as abortion. He is also an advocate of a free market economy and small government.
Tarallo is unsure of Montana's political future due to the state's history of past Democratic governors and labor unions that have historically supported Democrats.
The success of Republicans in Montana's races and in the United States House of Representatives contrasted with President Trump's loss makes the future of the Republican Party unclear.
Tarallo said he expects the Republican Party to continue with President Trump's America first ideology, as a more defined conservative party compared to the more traditional Republican Party that nominated Mitt Romney.
"I think it's good to have parties that are clearly defined because I think that was a major complaint a lot of people had because there were no differences between the parties," Tarallo said.
Professor Saldin said a positive election for conservatives nationally, other than President Trump's loss, will likely lead to "a fight for the soul of the Republican Party."
Saldin said a glimmer of hope for Montana Democrats is that if the Republicans governs too conservatively based on the idea that the election results have given them a mandate to do so, it could backfire on them and alienate voters.
Yonce said the national election shows "Trumpism" is not going anywhere despite Trump losing his re-election bid.
"The saddest part for me is that [Biden] will not have won by a very big margin in the electoral college. I think that like says a lot about where our country is at versus where it maybe should be," Yonce said.
Yonce said issues such as climate change and COVID-19 are ones that a hyper partisan environment won't solve.
"At some point all of those issues will come to a head either because we decide it's time to deal with it or because we have to," she said.