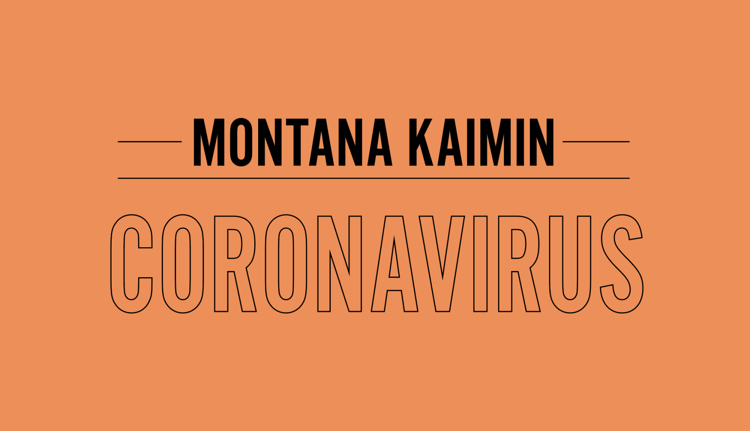 All non-essential business and gatherings outside residences must stop for two weeks in Montana, as required by a statewide stay at home order issued on Thursday, March 26. The order is set to go into effect on Saturday, March 28, just after midnight. It is set to last through April 10.
"Montana must act now, before its own rate of infection mirrors that of other states," Bullock stated in the order. "While the times ahead will not be easy, Montanans have always pulled together in times of crisis."
The order will prohibit all public or private gatherings of any size outside a household or residence.
People will be allowed to leave their homes for essential activities like seeking medical care, taking care of others (including pets) and gathering supplies like groceries. They can also go outdoors to walk, bike and practice other recreational activities, provided they abide by social distancing regulations. The order discourages people to engage in activities that could result in  injuries to avoid straining emergency services.
The order permits and urges individuals living in unsafe residences, including victims of domestic violence, to leave and stay elsewhere.
All non-essential businesses will be required to stop, including gyms and barber shops, but employees can still work from home. Essential business includes universities, healthcare, transportation, food banks, grocery stores, take-out and delivery restaurants, gas stations and newspapers.
In an email to UM employees, President Seth Bodnar said the Montana University System is exempted from the order, though it has already switched to online classes.
"With today's announcement from the governor, we will direct all managers across the campus to do everything possible to reduce even further the number of employees who must physically come to our campus to work," Bodnar said in the email.
The order will require essential businesses that stay open to continue practicing social distancing when possible, including maintaining six feet of distance between people and setting aside hours specifically for vulnerable populations like the elderly.
As of Thursday evening, there were 96 cases of COVID-19 in Montana, including six in Missoula County, according to the state Department of Health and Human Services website. Bullock announced Thursday that a Montana resident had died due to the virus.
"I'm heartbroken to learn of Montana's first death due to COVID-19. Montana truly is one big small town-- this news hits us hard, but we're in this together. My family and I send our love and support to the family, friends, and community of our fellow Montanan," Bullock stated in a tweet.