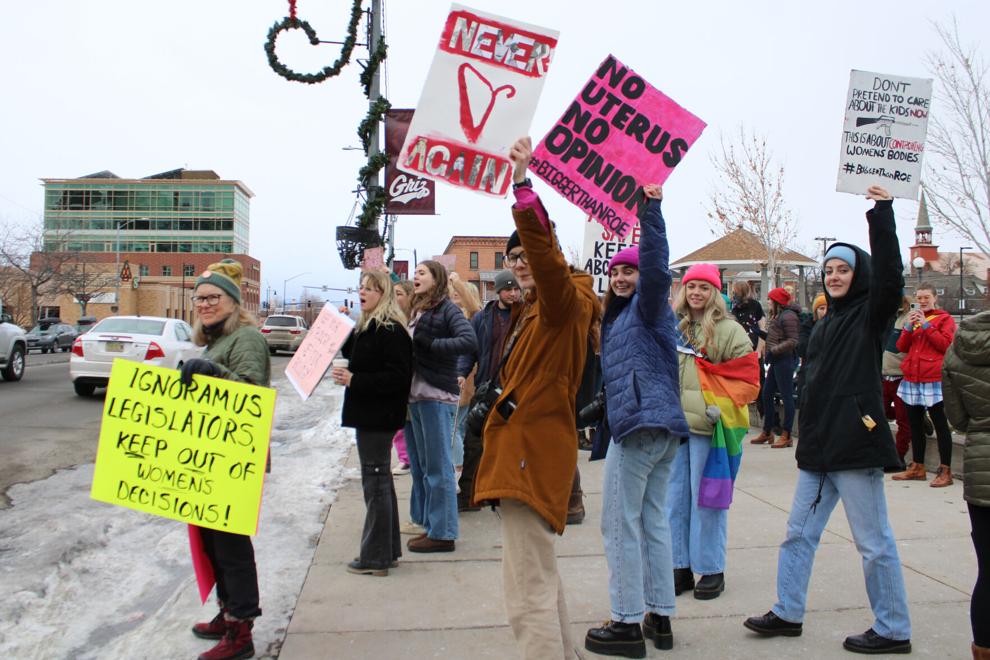 On the 50th anniversary of Roe v. Wade and just months after nationwide abortion rights were overturned in the Supreme Court, almost a hundred University of Montana students and Missoulians marched in support of safe, universal and inclusive abortion access.
The march, dubbed as "Bigger than Roe," was just one of hundreds across the country on Jan. 22. Missoula's was the only one in Montana. The rallies nationwide were hosted by the Women's March, the organization that started in 2017 with a national march on President Donald Trump's inauguration day. 
A Jan. 9 Instagram post from UM's Gender Equity Resource Center, which hosted Missoula's march, stated that GERC wouldn't be advertising the Missoula march as a Women's March because of GERC's commitment to "radical gender inclusion."
"We hope to inspire continuous action throughout this legislative session and into the future, also to form a community where people can find people that they know will support them," director of the GERC Erin Heaton said.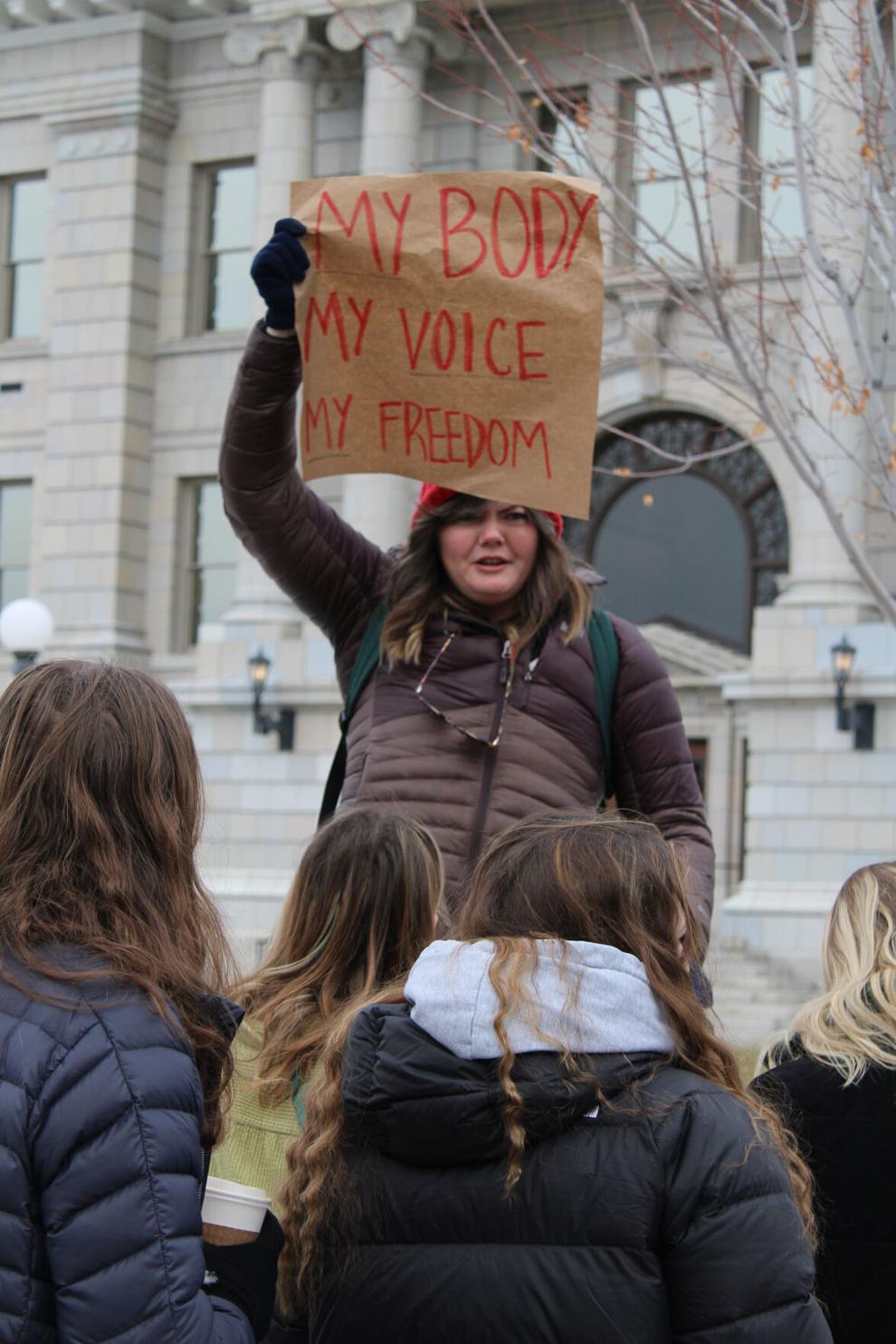 As protesters yelled chants and shed tears on the streets of Downtown Missoula, dozens of cars blared their horns in support. Heaton called upon elected leaders to keep government regulations "out of our bodies," to reverse abortion bans and expand people's access to healthcare. 
"As we mourn the loss of almost 50 years of constitutional protections, we send another message… The midterms were only the beginning," Heaton said to the crowd. "We will not go gently. If you come for our families, our freedoms or our future, we are coming for your seat."
Sophomore sociology student Tia Zaremski said she believes a lot of hope arises when communities come together to take action.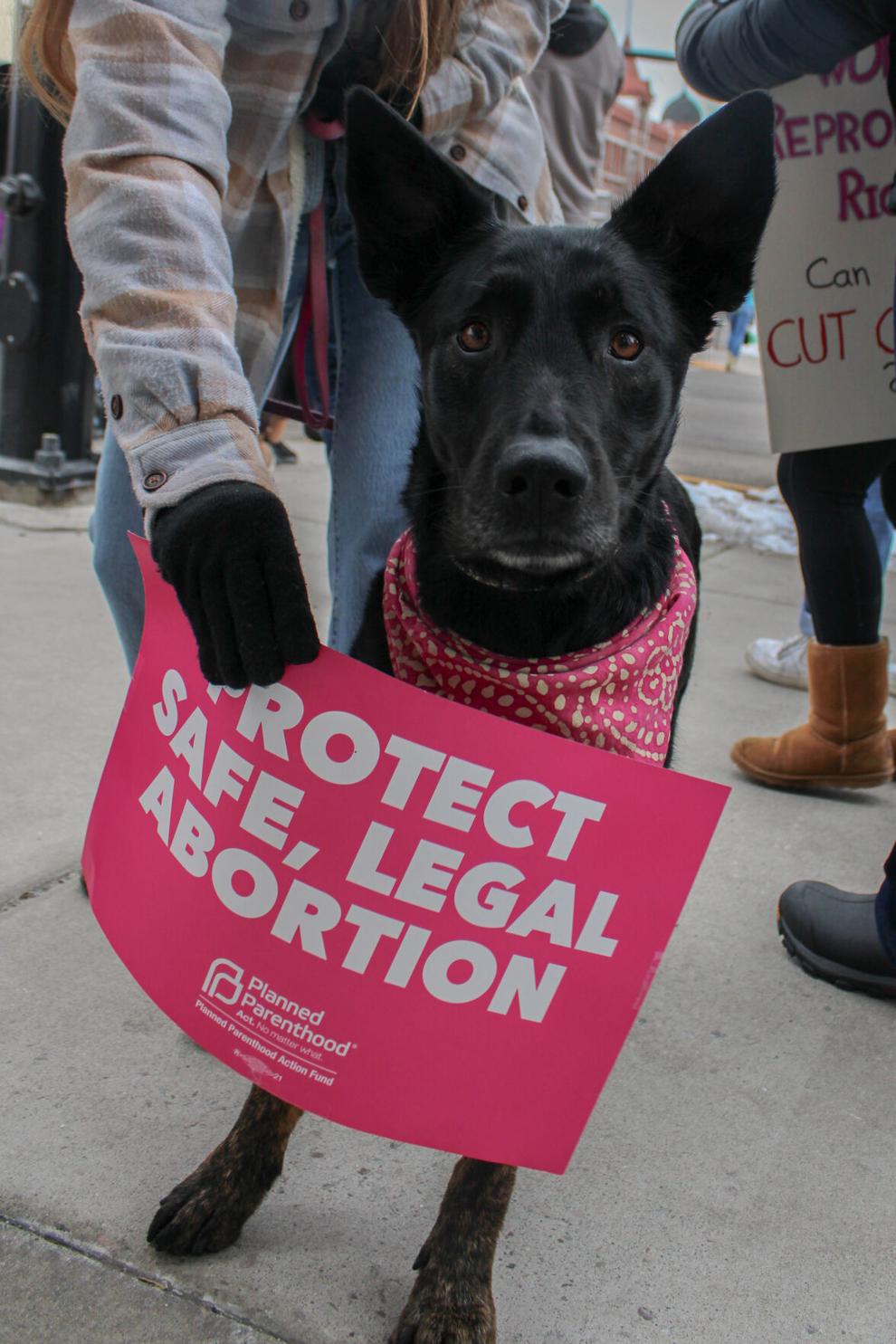 "There's a lot of emotions and a lot of grief, definitely when Roe overturned, so it's very hard not to let that grief and that fear overtake you," Zaremski said. "When we all come together like this and see the community that surrounds us in support of what we're fighting for, it inspires a lot of confidence that this is something we can overcome."
The U.S. ended federal abortion protections with the Supreme Court's decision in Dobbs v. Jackson, which overturned Roe v. Wade, last June. 
Montana's right to abortion is currently protected by the 1999 Armstrong v. State of Montana case, which ties the right to having an abortion with the Montana state constitution's right to privacy. 
The first abortion bill in the 2023 Montana legislative session, Senate Bill 154, was introduced on Jan. 17. If SB 154 is adopted, it would change the definition of an individual's right to privacy in Montana, excluding abortion access and funding from that right. 
After a contentious hearing on Jan. 17, the bill passed out of the Senate Judiciary Committee on a party-line vote, with Republicans voting yes and Democrats no. It is not yet scheduled for its first hearing in front of the whole senate.
In attendance, former Democratic state Sen. Diane Sands recounted her 50 years of reproductive healthcare activism, from before the Roe v. Wade ruling and after. Sands founded the Women's Resource Center, now the GERC, at UM in 1969. From 1968 to 1972, Sands provided pregnancy referral services, birth control pamphlets and assisted with travel arrangements for out-of-state legal abortions.
"Students were very active on the issue of abortion back then because the health center wouldn't give you birth control unless you were engaged or married," Sands said. "So we created a women's health collective and ordered McGill University birth control pamphlets, but the University confiscated them because it talked about homosexuality and depicted nude images."
1976 UM graduate Kerry Callahan Bronson said that after years of fighting for the cause, she was concerned that her children and grandchildren still have to fight for it after the Dobbs v. Jackson decision overturned national protections.
"Whenever there's an event like this, I remember back and it's like, 'no, never again, we can't have it like that,'" Bronson said. "That's what keeps bringing me out and I'll keep marching until I can't anymore or I don't have to."
A friend of Bronson, who recently passed, told Bronson about her experience of receiving an illegal, unsafe abortion. Bronson said she didn't want anyone to have to go through that same amount of suffering.
"What she went through, it's just a really horrifying situation and I would never wish that upon anyone," Bronson said. "It's our decision, our bodies and it's a family choice with your doctor, no one else."
UM sophomore Halston Witt stressed the importance of people coming out to elaborate on the importance of access to abortion care for everyone. She added that it's not just for those who have the money to do it.
"It needs to be universal," Witt said. "It doesn't matter where you stand on it, it's still going to be health care and it's still going to save lives."
Heaton said that, traditionally, feminist movements have centered around "white, cis and mid to low income" women's voices. They added that they were committed to extending feminism to everyone, including trans people, non-binary people, queer people and people of color.  They wanted to make sure that anyone who had been historically left out of feminist movements had a "seat at the table."
"Our movement is growing and intersectional feminist movements aren't going anywhere," Heaton said. "No matter what kind of attacks the state legislature throws at us, no matter how they vilify our existence and make it harder for us to live, we're not going anywhere. We're going to keep fighting back harder and harder."