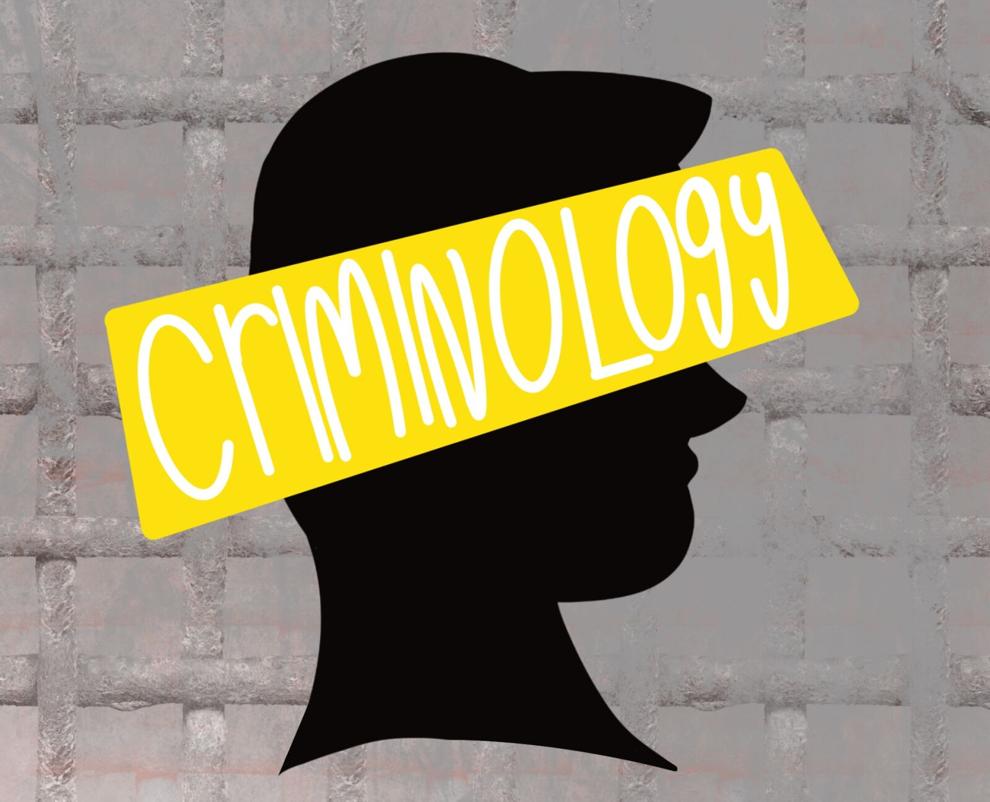 A new Bachelor of Arts degree may join class lists as early as 2023. The program: criminology, which would be the first B.A. in criminology offered in Montana.
Criminology is the study of how crime works from a bird's eye view. It examines broader causes of crime like psychology and policy. Students who study criminology typically go into fields like law enforcement, victim advocacy and non-profit work.
Because of the heavy focus on trends in society, criminology was introduced as a concentration of sociology at the University of Montana in 1995. Since then, it has dominated the sociology community at UM, involving more than half of the current professors in the department, according to sociology department chair Daisy Rooks.
"Criminology has always been a big part of the sociology major," Rooks said.
Rooks said about 75% of sociology students use the criminology concentration. For many of the sociology students concentrating in criminology, this announcement is exciting.
"If I wasn't graduating in May, I would immediately go to my advisor's office and sign up to be in this major," UM student Savannah Houle said. "It's exactly what I want to be."
Houle began her college career as a psychology student interested in rehabilitating people in prisons. However, as she dug into her studies, she realized she had a hidden passion for the world behind crime. That was when she added sociology with a concentration in criminology to her fields of study.
Three years later, she finds the announcement of the potential new major bittersweet. Houle described feeling jealous of future students.
"It makes me wish I was younger," Houle said. "They're trying to build an entire bachelor's degree around my interests? That's hella cool. I want to take all these classes right now!"
The high demand motivated sociology professors to construct the new major, Rooks said. Over the past year, various faculty members met monthly to craft a proposal for the criminology curriculum, or "CRIM" for short. Faculty also consulted current sociology students for feedback.
Criminology students would be encouraged to take classes from multiple "buckets" of the criminology world. Classes would explore structural inequity, history, criminal justice and interpersonal violence, giving students a wide breadth of knowledge and context for more specialized classes like homicide or victimology. 
Overall, the degree would encourage more research-based classes than the sociology department's current model.
The curriculum edits also refresh students on the current era. While professors can provide new material to their classes, it's more helpful to design program expectations on new trends, Rooks said.
"When the criminology program was designed, it was the mid-nineties," Rooks said "Since then, so much has changed."
As the first program of its kind in Montana, the major could boost UM's enrollment, Rooks said. Other colleges across the state only offer criminology concentrations and criminal justice degrees — which studies different things. 
Criminal justice focuses on immediate law enforcement procedures like fingerprinting and investigation. While important, they don't address the societal causes of crime as in-depth as criminology.
The degree proposal isn't fully completed. After it's submitted, it will go through a lengthy approval process, including reviews from UM's faculty senate and similar programs across the state. If everything goes smoothly, it will launch in fall 2023.
Many other states have schools with criminology programs, giving their students an advantage in some applications. As Houle applies for graduate programs, she's finding some of her competition had access to criminology degrees and thus a greater shot at programs she's interested in.
Despite Houle's concern, she's eager to help work toward the new program. At the end of the day, she said she is happy her department has grown and will provide more for later generations.
"I have no doubt this will be a successful program," Houle said. "I hope UM's plans come to fruition."