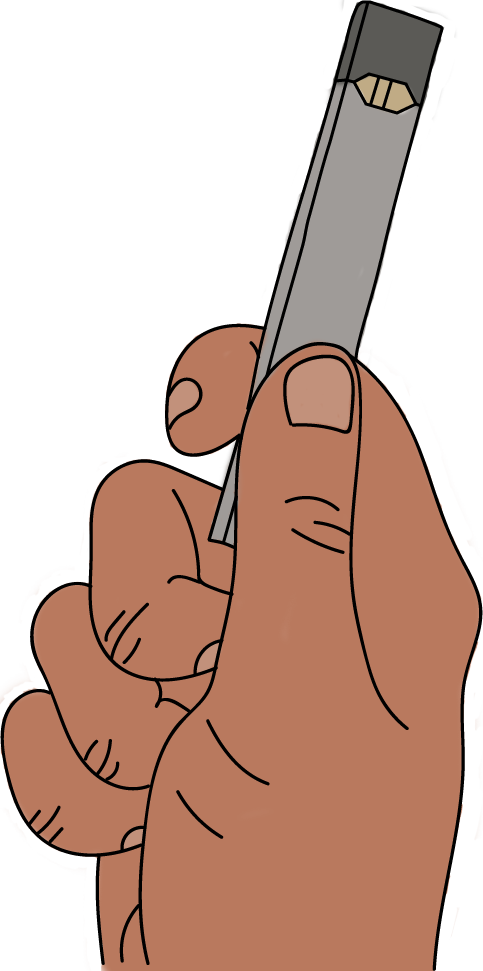 President Trump signed a new federal law raising the legal age to buy tobacco and nicotine products from 18 to 21 on Dec. 20. For UM students who don't meet the new legal age, this law could mean the end of their nicotine days.
The new law, "Tobacco 21," went into effect immediately nationwide. It changes the state law in Montana that allowed anyone 18 or older to buy tobacco and nicotine-related products.
"This is a major step in protecting the next generation of children from becoming addicted to tobacco products," Food and Drug Administration Commissioner Stephen Hahn tweeted Dec. 20. "Tobacco products, including e-cigarettes, should never be marketed to, sold to, or used by kids."
According to a press release from the Montana Department of Health and Human Services, nearly 95% of people who smoke cigarettes started before they turned 21, and the new law has the potential to reduce initiation by 25% and reduce overall smoking by 12%.
The popular e-cigarette maker Juul supported the new law and released an ad campaign advocating for "Tobacco 21," according to a press release. JUUL has been put under pressure for possibly marketing to young consumers with flavored products.
"Tobacco 21" comes shortly after Gov. Steve Bullock directed the Montana Department of Health and Human Services to issue a temporary 120-day ban on flavored e-cigarettes on Oct. 22.
Flavored e-cigarette bans across the nation have limited the sale of flavored products for e-cigarette companies such as JUUL. As of now, eight states have issued flavor bans: Massachusetts, Michigan, Montana, New York, Oregon, Rhode Island, Utah and Washington.
Montana's 120-day ban went into place Dec. 18. Three vape shops that make up the Montana Smoke Free Association filed a lawsuit in Ravalli County on Oct. 17. They cited the ban as an overly restrictive reaction to a national outbreak of vaping-related illnesses. The lawsuit was overturned.
University of Montana freshman Shay Stern is one of many UM students who can no longer buy tobacco and nicotine products legally. She disagrees with the law and said that it is unfair that after one year of being able to buy these products, she is no longer allowed to.
Stern said once you're addicted, it's hard to quit. She doesn't believe she or other underage tobacco users will stop using because of the law. "I think it's another excuse for kids to get fake IDs and do things illegally," she said.
Stern has not quit using tobacco and nicotine products and doesn't expect to in the future, regardless of the law.
"People are going to keep doing it. I'm probably going to keep doing it," Stern said.