Access to Sonocent, the little-known audio note-taking software, could be reduced to only a small portion of the University of Montana as soon as next fall if more people don't find it.
Sonocent is software produced by a company in the United Kingdom that allows students to catalog their notes. UM began its pilot program of the software with 30 students in the fall of 2017.
"The real issue is not the software, it's just getting the word out," said Timothy McHenry, the assistive technology coordinator for Disability Services for Students (DSS).
McHenry examined the software in 2015 before it was brought to UM through the purchase of individual licenses by DSS. McHenry said as demand grew, the department purchased a site license for the software, which provides 5,000 licenses for individuals and 5,000 for labs.
The cost is covered by the student computer fee and DSS, but if the break-even point is not reached by the end of spring 2021, McHenry said the software would likely return to being purchased via individual licenses, primarily for DSS students.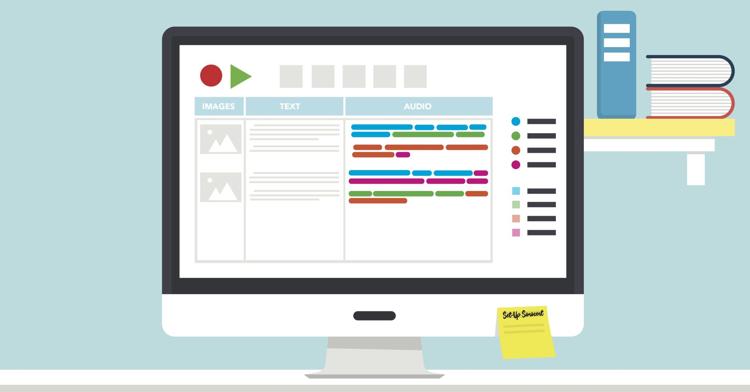 He said his last tabulation revealed 40% of students using Sonocent are not in DSS.
Sonocent has four panes: images, reference, text and audio. The image pane is where students can upload slides from presentations, PDFs and images to go with typed notes and information in the reference and text panes.
The audio pane contains recorded files that have been uploaded in the system or recorded by the program, but it does not provide transcriptions. The pane splits audio into chunks that can be deleted, reorganized and color coded so students can focus on certain parts of a lecture.
Emma Kiefer, a first year graduate student in UM's Environmental Studies program, began using Sonocent last fall when McHenry presented Sonocent and its condensed and cloud-based counterpart, Glean, to the Associated Students of the University of Montana senate.
Kiefer used Sonocent to keep up with her heavy workload.
"This is different than just your regular audio recorders because you can get kind of a map after you listen to your lecture, and see where you marked important information, or audio to delete or audio you didn't understand the first time around," Kiefer said.
Kiefer does not currently use Soncoent due to increased remote learning this semester and having more discussion-based graduate courses.
Carol Mckenzie, a third year pharmacy student, used Sonocent for the last three years, but has not used it this semester because many of her classes are recorded via Zoom or mp3.
Mckenzie said it's an excellent program for in-person courses. She'd often use Sonocent to download PowerPoints and then record the lecture.
Whether Sonocent will be widely available when in-person teaching fully returns is unclear.
McHenry said the department has distributed roughly 300 licenses this semester, 33 short of the break-even point for the annual cost of the site license.
Sonocent is currently being tested on Moodle, which, once completed, could increase the visibility of a software McHenry describes as a "study center" without the time constraints of a classroom.
"With Sonocent I can go back and I can actually relive the moment," he said. "I can say, 'Well I need this, I don't know this, I need work here, I don't need work here.'"
Kiefer said Sonocent is one of several accessible technologies at UM that should be more widely promoted and encouraged by faculty and the University.
"I think this software is a really great start to accessibility at UM, and I wish that UM was giving more attention and publicity to the program," Kiefer said.