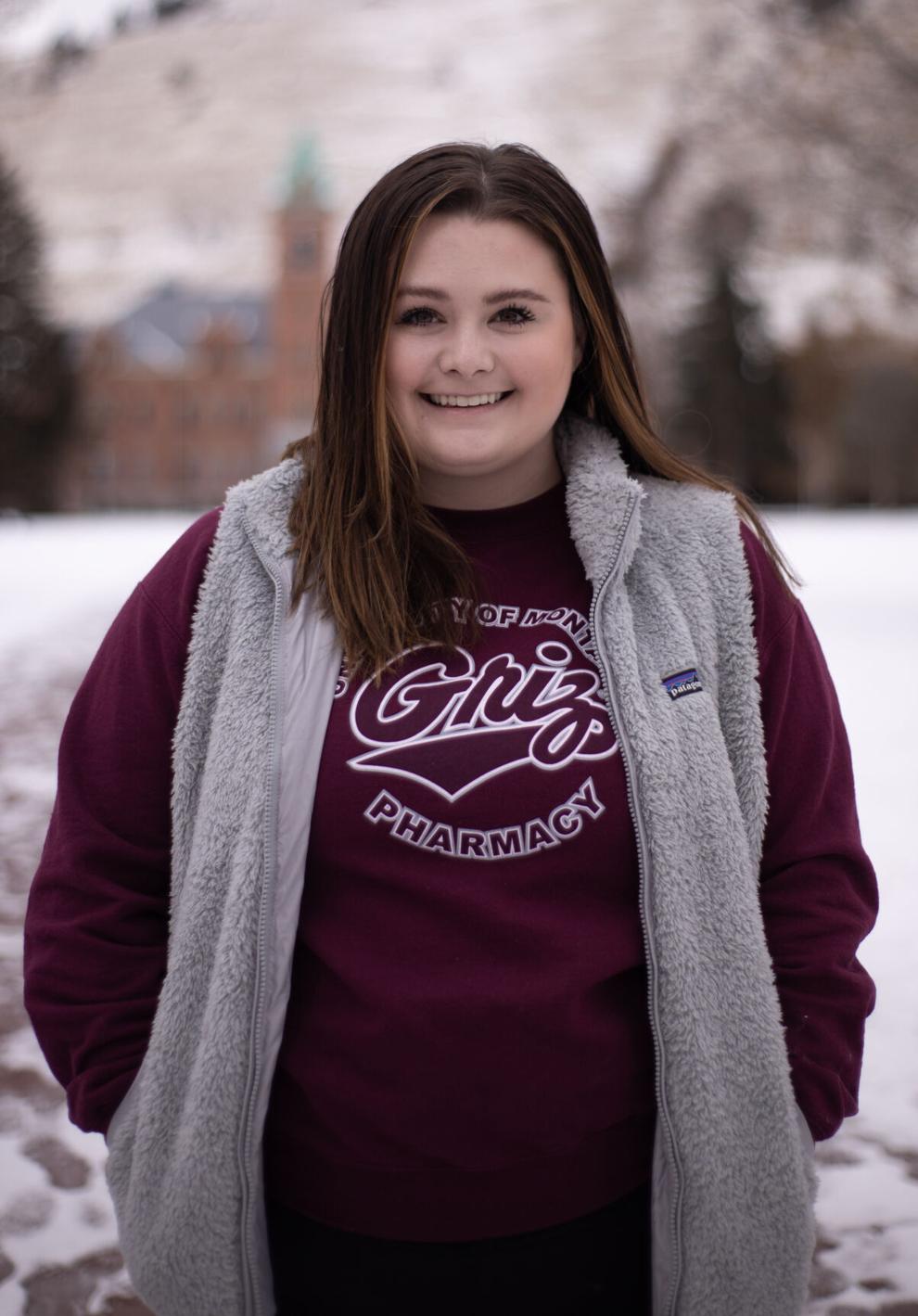 Third-year pharmacy student Kinsey Smith administered her first COVID-19 vaccine at the Curry Health Center Friday morning. 
"I really appreciated the opportunity to be involved," Smith said. "It's important being able to be involved in this crucial [and] critical part of healthcare."
The 22-year-old joined The University of Montana's pharmacy program in 2018. Smith said immunization training began on her first day of school, and she had administered her first flu shot within two weeks of starting at Skaggs School of Pharmacy.
Now that UM is a distribution and administration hub for the Moderna vaccine, pharmacy students had to complete additional online training specific to the COVID-19 vaccines. According to Smith, there is an increased need for volunteers, giving students like her the chance to put their skills into action.
Smith said gaining hands-on experience during a modern public health crisis has better prepared her for a career and made her more adaptable.
"Everything is changing every day," Smith said. "It's important that we stay on top of information we have and adapt to patients' needs."
Smith also finds it comforting to know that other students at UM are trusting pharmacists-in-training like her to give the vaccine. 
COVID-19 has infected over 500 students since fall semester started, and that number continues to grow as students return for the spring semester. As of Monday, there were nine new COVID-19 cases tied to UM and 370 active cases in Missoula County.
Yet as cases climb, Smith is thankful that she and other pharmacy students have been given the opportunity to be a part of the solution and show what pharmacists can do. She said she appreciates all the pharmacy department has done to train her and her fellow classmates in a safe and effective manner.
This is Smith's last semester before her rotations begin in May. Rotations allow students like Smith to work in community pharmacy practice and hospital pharmacies, uniting classroom learning with day-to-day clinical practice. 
"There's a sense of reward that all the hard work we put in is paying off," Smith said. "It feels like it's finally time to spread our wings."