Supporters of Democratic candidate for governor, Mike Cooney, gathered outside the Performing Arts and Radio TV Center on campus Tuesday as Cooney and his Republican opponent, Greg Gianforte, debated inside.
The Cooney supporters waved blue campaign signs, smiled and whooped at cars that drove by, in an attempt to draw attention to the debate and their preferred nominee.
In the sea of blue and shouting voices was another group, offset in the background of the the rally, noiselessly holding signs that read, "#LetThemComeHome," "Justice For Montana Prisoners," "Inmates Are Humans," "Prison is No place For a Pandemic,"and one very large banner, held up by three people, that read, "Everyone deserves safety from COVID."
These eight people who showed up to the Mike Cooney rally were from an organization composed of prisoner rights advocates called Welcome Back. The group aimed to assist people who were reentering society after serving time in prison and also acted as a voice for those still incarcerated. Since the onset of COVID-19 and with the current election at play, Welcome Back felt there was a unique opportunity to have its voice heard.
Chants echoed around downtown Missoula as the Montana Innocence Project conducted a walkout …
"One of the big things we are asking is for [state officials] to look at the spaces," Clemente Arciga, a formerly incarcerated person and organizer for Welcome Back, said. "There are too many people packed into the jails, and it is a punishment that goes beyond already being incarcerated. It is a cruel punishment that is not part of someone's sentence."
According to the Marshall Project in conjunction with the Associated Press, there have been an estimated 156 prisoners in Montana who have tested positive for the COVID-19 virus and at least 28 prison staff members. Advocates and organizers of Welcome Back pointed to the living conditions in the prisons and jails around the state as one of the issues. Inmates they have spoken with said social distancing in the confines of jail was very difficult and that mask usage was not always enforced.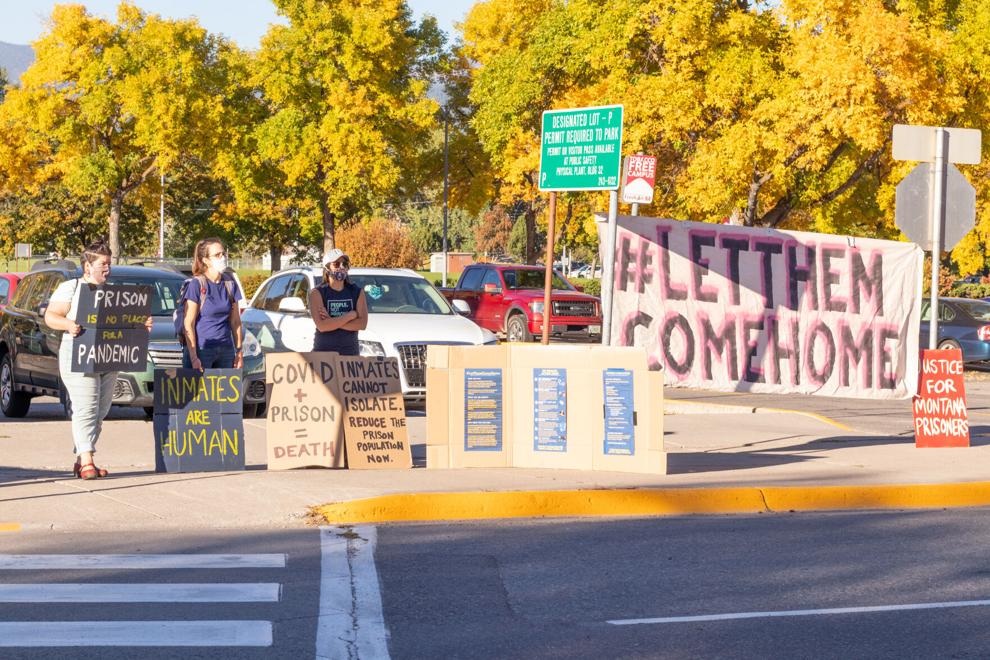 Back in April, Gov. Steve Bullock issued a directive that suspended new transfers into the custody of the Department of Corrections. The Board of Pardons and Parole also considered releasing older, at-risk, or pregnant inmates. To the family and friends of inmates, along with advocacy groups, this directive was a big step in recognizing the needs of incarcerated people. But as the months wore on, Welcome Back and other groups found it difficult to obtain up-to-date information regarding inmate release numbers, COVID-19 protocol enforcement, and general follow-through of the directive.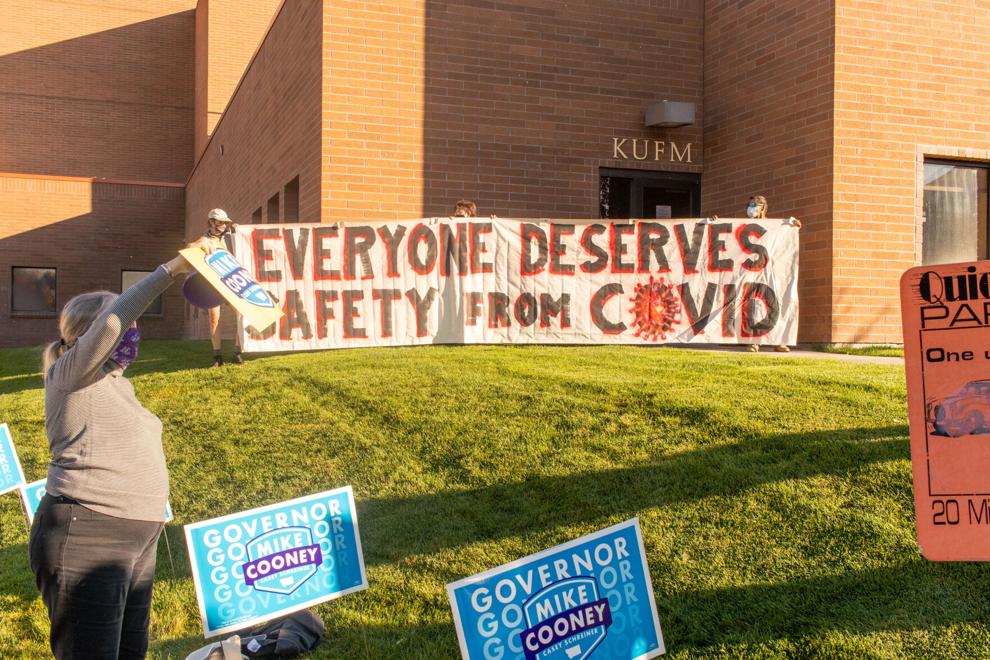 As the numbers continued to rise, Welcome Back decided to start a new movement called #LetThemComeHome. The objective was to hold the Department of Corrections and state officials accountable for COVID-19 related issues inside prisons and jails. The organizers demanded Bullock be transparent about the follow-up of his directive and wanted to hear where the Democratic runner-up candidate, Cooney, stood on the topic of incarcerated people's health and safety.
"We believe that holding candidates and electives accountable at all times is appropriate," Zuri Moreno, organizer of #LetThemComeHome and prisoner rights advocate, said. "I heard today, 'low-income folks matter,' and 'Indigenous folks matter' and if they matter, then people who are incarcerated matter because those folks are the ones who are more likely in our state to be pulled into the criminal justice system."
The group was accustomed to some pushback by community members. People walked by saying they were a joke, that inmates shouldn't be released or protected. One man in his truck honked and shouted over and over, "inmates aren't humans."
But this pushback hasn't deterred the group from its goals.
#LetThemComeHome has been to at least two other Cooney events in attempt to have a conversation with him about his priorities and plans to protect incarcerated people from contracting the virus. They have not heard back from Cooney or representatives.
"We just want to be clear that we're not going away. If he won't return our phone calls or emails, then we'll come to him," Moreno said.