The University of Montana's 10 Greek Life chapters, which represent more than 400 students, have vowed to follow private chapter-specific protocols to mitigate the spread of COVID-19 rather than the University requirements for the virus. UM officials said they have no authority over chapter rules, but can make recommendations.
This comes as the Office of Fraternity and Sorority Involvement released its "COVID-19 Guidance, Recommendations and Resources for Fraternity and Sorority Chapters" in early August.
The 17-page document provided chapters with recommendations rather than requirements because the Greek Life chapters are private organizations affiliated with UM, but they are overseen on a local and national level.
Lacey Zinke, the Fraternity and Sorority Involvement Director said the University's authority over Greek life and COVID-19 regulations is complex: in some ways UM does have authority, and in some ways it doesn't.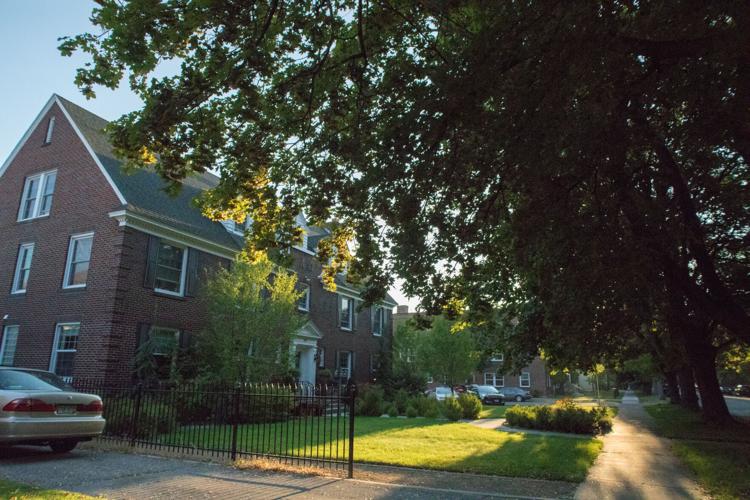 Zinke said her office acts as a "liaison" between the private chapters and the University.
The University's role in creating chapter protocols is limited, but this does not prevent it from holding chapters accountable for code of conduct violations, including those related to mitigating COVID-19.
"As much as their chapter house is not owned by the University, they are recognized as a student group, and so that is where behavior that is potentially violating the conduct code would fall or would be under that jurisdiction," Kelly Magnuson, the associate director of community standards, said.
Sam Mothner is a member of the Sigma Chi fraternity, but he no longer lives in the fraternity house. He was on the University's Interfraternity Council in 2019, a group that helps oversee fraternity chapters at UM.
Mothner said he feels more confident in his fraternity house than he would going into the dormitories on campus.
Mothner said Sigma Chi conducts weekly cleanings of its house and cleans often-touched surfaces every few days.
The chapter had a two-week no guest policy at the start of the semester, which prevented even outside members like Mothner from entering the house.
Mothner added that Sigma Chi has provided members with key cards to enter the house, instead of using a keypad.
Madeleine Itschner, the president of the University's Kappa Kappa Gamma chapter, said the chapter's house is not allowing nonmembers in this semester. The two members living outside the house are only allowed on the first floor with masks on.
The changes to protocol each chapter has this year led to much of recruitment being done online.
Zinke's office hosted a socially distanced, virtual tour of chapter homes in the University Center a few weeks back. Links were sent to all those registered for recruitment, for those who did not attend. Small groups also had the opportunity to tour the area around where the houses are located.
Itschner's chapter does not plan to have any in-person events until the spring of 2021.
"We plan on not really hanging out with people who don't live with us just so we can keep each other safe," she said.
Itschner said that she, along with the chapter's vice president, house chairman and risk management chairman, oversee the house's protocols.
Chapters are also overseen by their national headquarters, local organizations like the Interfraternity or Panhellenic councils and advisors.
Mothner said Sigma Chi's advisors are a motivating factor behind preventing an outbreak in the chapter.
"We're taking it very seriously, especially just to please them and to protect ourselves and keep everyone healthy," Mothner said.
Zinke declined to comment on whether any of the Greek Life chapters had positive cases, citing the Federal Education Rights and Privacy Act (FERPA) and the Health Insurance Portability and Accountability Act (HIPAA).
FERPA and HIPAA are federal laws that protect the privacy of an individual's educational records and the privacy of an individual's health records, respectively. The University refused to release campus-wide COVID-19 case numbers earlier this semester, also citing HIPAA and FERPA.
The University has since began releasing case numbers last Wednesday through the Missoula City-County Health Department health portal.
More on COVID-19 at the University of Montana