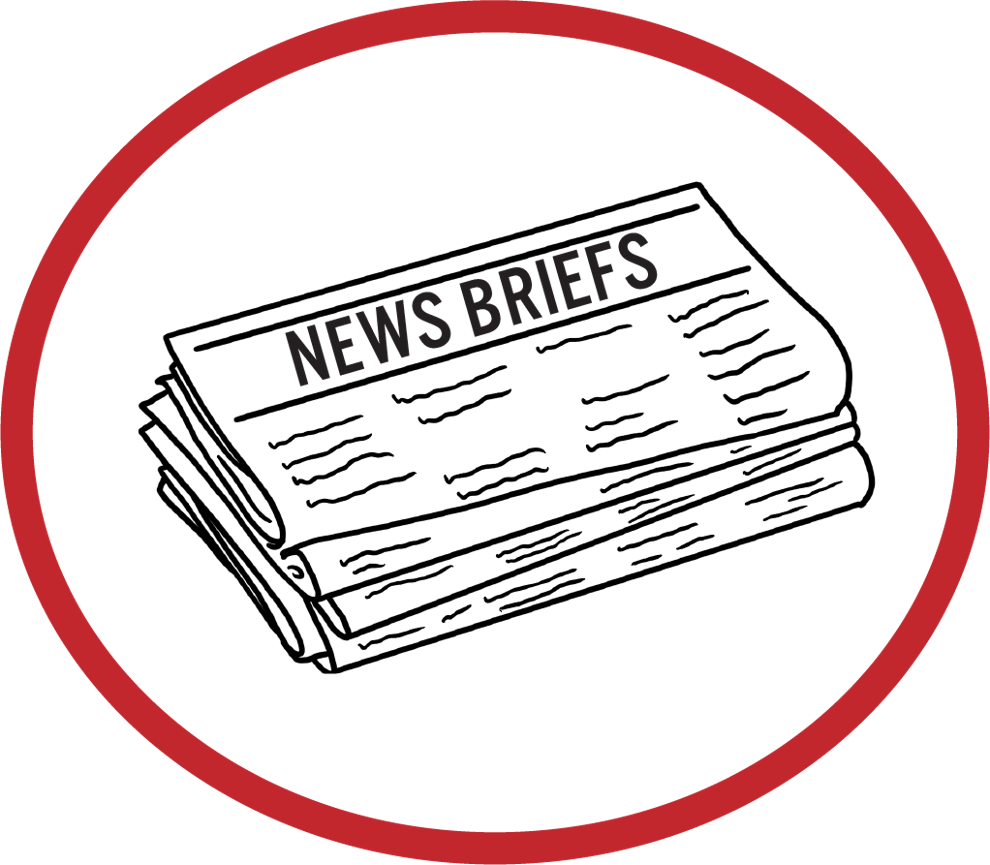 Remembering Breonna Taylor through protest
Saturday was the one-year anniversary of the death of Breonna Taylor, a Black woman killed by Lexington, Kentucky, police officers. Taylor was shot in the early morning hours on March 13, 2020, after police raided her home in search of someone who wasn't there. The 26-year-old emergency medical technician became one of the many names representing the Black Lives Matter movement over the last year. 
Thousands across the U.S. posted about Taylor's death on social media and took to the streets to protest the fact that the officers involved have still not been convicted for her killing. Calls for justice made their way to the University of Montana, where flyers were posted around campus with BLM symbols and the words "Fuck the Police," and "Breonna Taylor #sayhername" written in chalk. (Mazana Boerboom)
Rainbow rally at Montana Capitol
Montanans gathered outside of the Montana Capitol on Monday with signs and pride flags to protest anti-LGBTQIA+ legislation, such as Senate Bill 215, which would negate non-discrimination laws in cities like Missoula in the name of religious freedoms. State Sen. Bryce Bennett, Montana's first openly gay legislator, was one of many speakers at the rally. 
"We finally passed a bill to remove language in our statute that labeled us as felons just because of who we are and who we love," Bennett said at the rally.  "But bills like SB 215 want to steal that away and destroy what we have built together. They want to allow landlords to deny you housing, employers to fire you from jobs, and business owners to kick you out of their shops. They want to pretend that this doesn't happen and bills like this won't legalize discrimination and drive people like us from Montana. But we all know in reality they can and they will."
(MB)
Hopes for an in-person fall
Registration for fall semester opens up next week, and UM administration is holding out hope for the return of in-person instruction. UM Strategic Communications Director Dave Kuntz said UM's goal is to have a fall semester resembling the typical pre-pandemic college experience. 
"Of course there is always the possibility that some aspect of our 'COVID-era' operations will continue in the fall, but that will be determined by the status of the virus over the coming months," Kuntz stated in an email.
(MB)
Online program aims for military access 
Missoula College will begin offering its first online associate degrees of arts and sciences in May. The degrees will be available to all, but will include an incentive for non-resident, federal military members on active duty. The two-year degrees will be offered to these students at a discounted rate of $250 per credit hour, including fees, with an annual cap of $4,500 to help minimize out-of-pocket costs. Military credits can also be applied toward the degrees. 
Daryl Lee, UM's Veterans Education and Transition Services Office program manager, said this rate is consistent with many of the military tuition assistance caps in different branches.
Kevin Rumpca, the acting director of UM's Veterans Education and Transition Services Office, said he hopes the program offers another way for UM to serve military communities affordably. 
"What I hope this program does is allow our military community to come to the University of Montana and have a seamless transition into their online education in securing their associate's degree in an efficient and quick matter that doesn't essentially bring them a headache," he said. 
(Jacob Owens)
COVID-19 in Missoula update
Missoula County was still in Phase 1B+ on Monday, which includes people of color, people over 60 years old and those with qualifying health conditions. Some providers, like Walgreens, are offering vaccines to school staff and childcare workers as well. The county's website keeps an updated list of vaccine providers and public vaccination clinics, such as the Partnership Health Center's clinic at the Missoula fairgrounds on weekdays. 
As of Monday, Missoula County:
Administered almost 45,000 doses of the COVID-19 vaccine, up by around 8,000 from last week.
Completed more than 17,000 second doses of the vaccine, which fully immunizes recipients.
Had 147 active cases, up 40 from last week.
Montana:
Administered more than 362,000 doses of the vaccine, up almost 65,000 from last week.
Completed just more than 140,000 second doses.
Had 1,041 active cases, down almost 600 from last week.
(MB)