Starting in late May, people around the nation rallied to denounce a policeman's killing of George Floyd, in Minneapolis, and to demand justice for thousands of other Black lives taken unjustly by law enforcement.
Missoula joined in solidarity with the Black Lives Matter (BLM) movement to stage mostly peaceful protests throughout the summer.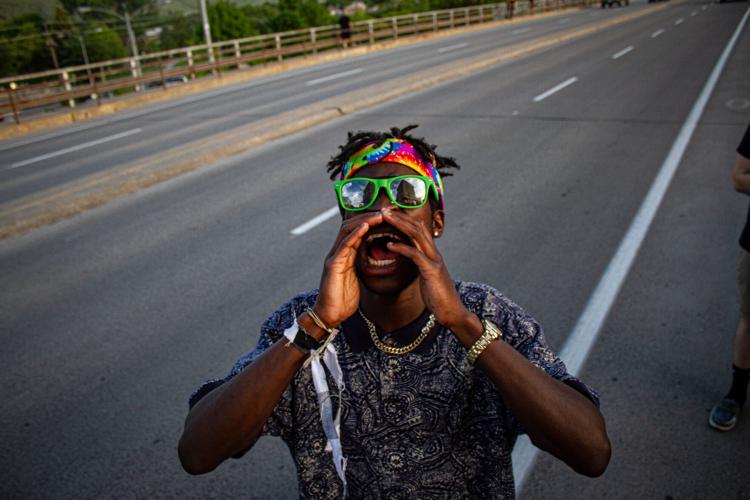 On May 29, the Black Student Union (BSU) of the University of Montana held the first George Floyd rally in Missoula.
About 300 Missoulians attended the event, and speakers, most of whom were current or former UM students, told their stories and asked the predominantly white community to be their allies and take action, according to the Missoulian.
After the protest, Black Student Union President Nonso Obieyisi told the Montana Kaimin, "Black people deserve to survive. We deserve to breathe." He wanted people to realize that police violence is not a race issue, but a justice issue, and that all people, even white people, should unite to defend their communities. The turnout surprised him. "It was beautiful, euphoric really, to see and feel the love and support from the community here."
People gathered outside the courthouse every day for more than a week following that first rally, brandishing signs and calling for justice. Groups of mostly white men also patrolled the area, according to Missoulian reporting, sometimes carrying guns, saying they were there to protect people from "Antifa" extremists who never came. A few more large protests were held in the coming weeks, and movements to defund the police and arrest the cops who killed innocent Black people, including Breonna Taylor in Kentucky and Elijah McClain in Colorado, grew throughout the summer both nationally and locally.
The high-pitched hiss of a microphone split the air in front of the Missoula County Courthou…
On June 5, a Black Missoula teenager, who remains anonymous for his safety, attended a BLM protest outside the courthouse. He said he was approached by a white person who asked him to remove his face covering so they could identify him since he was acting "suspicious." He refused and after receiving some glares decided to bike home, but was followed. He felt being alone was unsafe and turned around. He was biking through an alleyway when armed men cornered him and pulled him off his bike. He ran, fearing for his life, back into the crowd at the courthouse and was tackled and restrained. The detainers handed him to the police who arrested the teen, and released him later that night, according to the Missoulian.
One of the men involved in detaining the Black teen, Mark David Belden, was later charged on July 24 for unlawful restraint and acting as a security guard without a license, according to Missoulian reporting.
On June 8, UM President Seth Bodnar released a statement by email on the BLM movement, acknowledging UM's efforts to prevent systematic racism were insufficient to date. He reaffirmed UM's "commitment to act in solidarity with those who have suffered from systematic oppression," although no action plan was outlined.
In early July, Missoula Mayor John Engen proposed a preliminary 2021 fiscal year budget, which included an increase in police funding, despite BLM's demands. The package would provide just over $225,000 for de-escalation, bias and crisis-intervention training. Money was also requested for more camera equipment, vehicles, helmets and showers, according to the Missoulian.
Throughout July, flyers spread around both town and social media saying "Support the local Black community & hold Missoula accountable," with information for an upcoming rally. The organizers remained mostly anonymous, originally calling themselves BLM Missoula.
They partnered with local businesses and radio stations, including UM's KBGA radio, and asked Missoulians to park their cars around town and tune in to either 105.5 FM or 89.9 FM at an appointed time.
On July 25, hundreds of supporters showed up in cars, either parked or driving a loop, or on foot or bikes with signs and radios blasting audio as loud as possible, according to the Missoulian. The radio station played an interview with the Black teen who was tackled and arrested on June 5.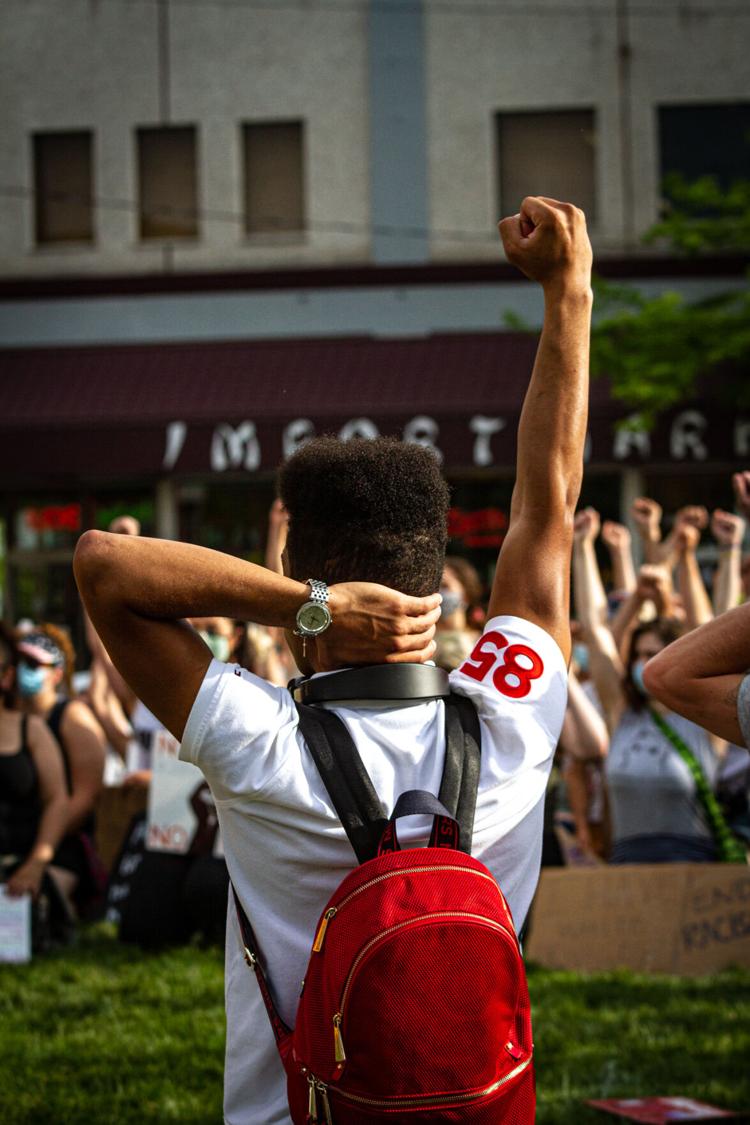 The teen shared his story: from the confusion of being apprehended for wearing a mask, to the fear of being shot by his pursuers, to the shock as police threatened to break his fingers if he resisted arrest. His story echoed through the streets of downtown, audible even from across the Higgins Avenue bridge.
On August 17, BLM Missoula announced they were changing their name to the 1700 for Liberation. They said they didn't want to be confused with other groups calling themselves BLM Missoula they didn't want to be beholden to the laws of the BLM non-profit corporation, but rather to all of the members of Missoula's Black, Indigenous, People of Color (BIPOC) community. The name represents the 1700 people who attended their first rally at Caras Park.