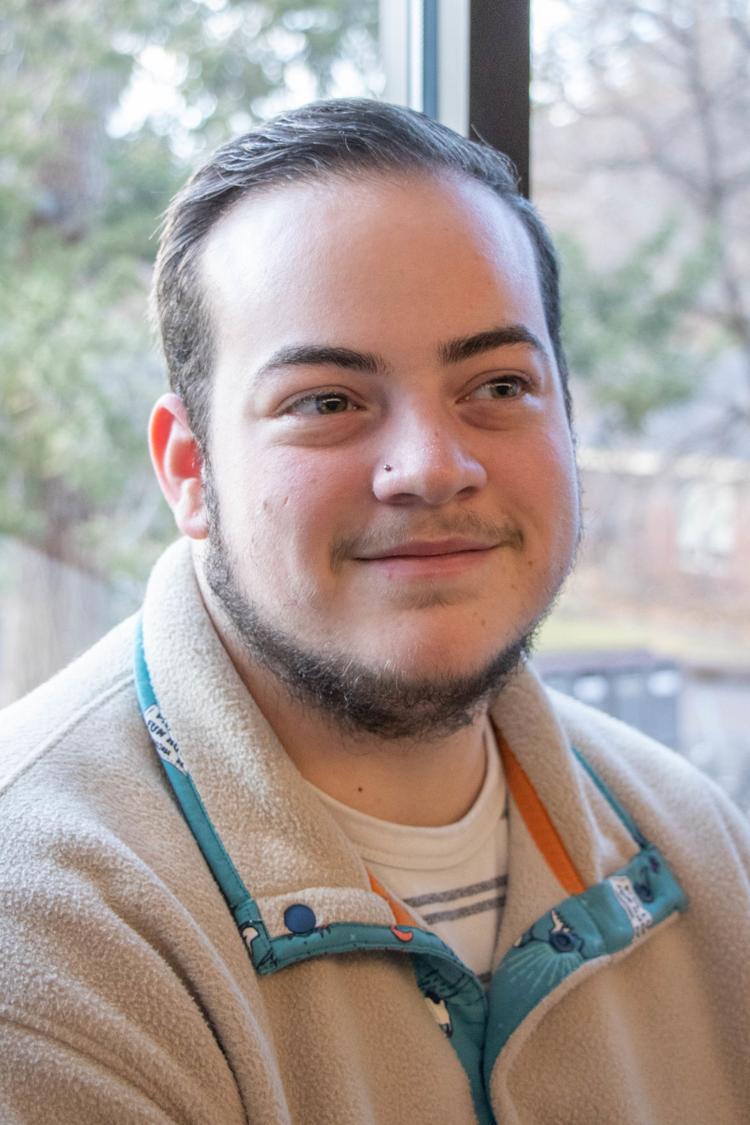 Students are holding vigil to honor trans people, especially trans women of color, who have died because of anti-transgender violence. The Student Involvement Network and the LGBTQ Lambda Alliance are hosting the event on Nov. 20 in observance of Transgender Day of Remembrance (TDOR). 
Elliott Hobaugh, the student organizer for this year's TDOR vigil, said he wants to create a safe space for all of Missoula's LGBTQ community to come together. 
"I hope that [attendees] feel a sense of community and belonging," said Hobaugh. 
The vigil will begin begin on the Oval at 7 p.m. and includes candles, reading of victims' names, original poetry, moments of silence and Main Hall lit in the trans flag colors. Lambda also displays posters in the UC with the names and ages of the trans victims from the U.S.
After the vigil, trans and nonbinary people are invited to the Branch Center for a conversation about improving safety and support in Missoula. 
Hobaugh, who is president of Lambda and the student coordinator for the Student Involvement Network, said he hopes that the conversation leads to concrete plans for future activism. 
He remembers attending TDOR in Boystown, Chicago, a few years ago. A four-block radius full of people came together in his home city to read poetry and remember the victims of violence due to transphobia. 
Hobaugh uses his personal experiences growing up in Chicago to plan Lambda events like Rainbow Welcome and TDOR. He also serves as a student ambassador for Gay and Lesbian Alliance Against Defamation, a nonprofit that aims to accelerate acceptance for the LGBTQ community. 
Doing activist work in Montana can be challenging because there is a lack of diversity within the LGBTQ community. Hobaugh wants the vigil to bring awareness to trans victimization. 
According to TransRespect Vs. Transphobia Worldwide, a European transgender research organization, 85% of reported murders of trans persons in the U.S. are aganst trans women of color. Hobaugh acknowledges the importance of using his privilege as a white trans man to stand in solidarity. 
"I just have to try and do the best I can to honor those people," Hobaugh said. 
 Sophomore Kevin Lee, RA of the gender-inclusive floor in Miller Hall, plans to bring his residents to the vigil. 
"I think that [my residents] will really enjoy being able to participate in a discussion with their peers about these issues, and about violence that transgender women of color are facing," he said.  
Lee said he appreciates having a range of LGBTQ-forward events on campus hosted by groups like Lambda. 
"I think it is really essential that we put just as much of a focus on events like this, remembrance events and honorship, as we do to more joyous and prideful events," said Lee. 
Teddy Jumpp is one of Lee's residents on the gender-inclusive floor in Miller Hall who plans to attend the vigil and discussion. As a Black, nonbinary person from East Helena, Jumpp is passionate about LGBTQ activism at UM. 
"We've lost a lot of people who identified as nonbinary or even two-spirit because of hatred," said Jumpp. "I think to have a day where we can stand in solidarity with our trans brothers and sisters is really, really important." 
Events that Lambda hosts make Jumpp feel accepted and supported on campus.  
"Trans people deserve love and support," Jumpp said.