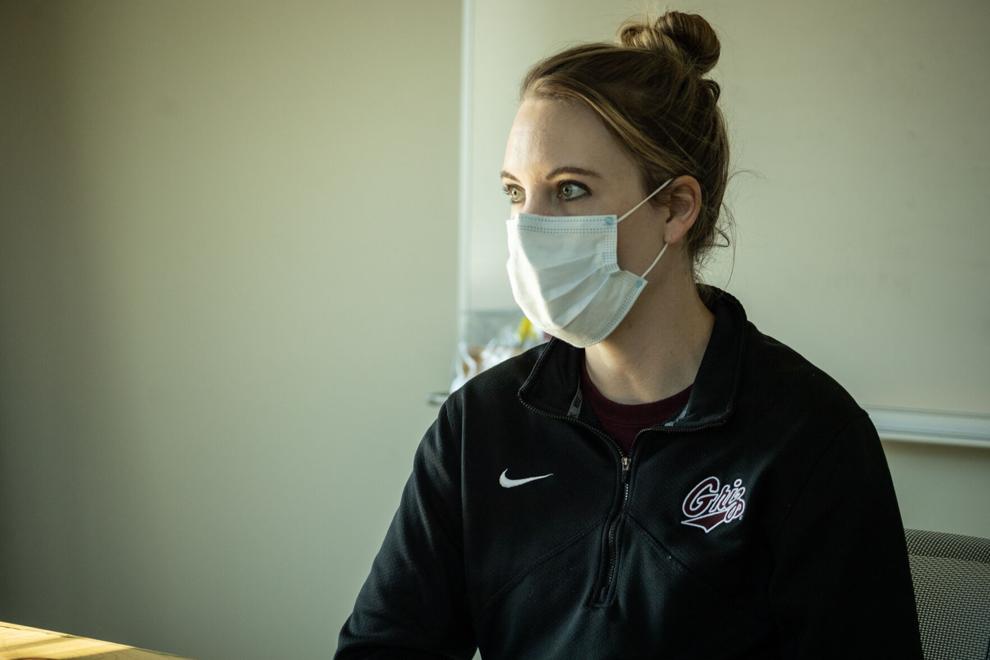 The proof is in the full parking lots: More students are back on the University of Montana campus following the initial strike of the COVID-19 virus. But with a heavily debated vaccine, the Delta variant and changing restrictions, many are left with questions about the virus and what this means for the current school year. 
As of Sept. 3, roughly 71,500 members of Missoula County have received the first dose of the COVID-19 vaccine and nearly 66,000 people are fully vaccinated, according to Missoula City-County Health Department.
To increase vaccination rates, UM is adjusting their Griz Health program to assist with vaccine hesitancy and answer student questions about the pandemic. 
"We are focused on people that aren't sure or hesitant [about the vaccine] because they don't have the right amount of information," student Giovanni Murgola said. "My role is to be somebody that might be able to give or connect them with that information."
Murgola, a second-year biology major, recently joined the Griz Health team. So far, his training has been centered on communicating with students and properly informing himself about COVID-19 safety protocols. 
 The program has six student volunteers focused on tackling vaccine hesitancy and providing information to concerned students. One volunteer joined with hopes that he would be helping campus return to a more in-person way of learning. 
"This fall [Griz Health] is being more focused on vaccination efforts and educating the campus community about the vaccine," Lily Apedaile, director of UM Health and Medicine, said. 
Griz Health was created last school year by Apedaile and Curtis Noonan, director at the School of Public and Community Health Sciences, in response to the COVID-19 pandemic. Initially, the program was developed to provide general COVID-19 support including help with asymptomatic testing, campus outreach and educating students about mitigation efforts, Apedaile said. 
During specialized training, student volunteers are taught a behavioral health technique called motivational interviewing. They use open-ended questions and gain an understanding of why others are hesitant of the vaccine.
The goal of motivational interviewing is to have a conversation with vaccine-hesitant people and provide them with information to help address some concerns and questions. 
"COVID-19 has affected so many things and [Griz Health] is a great opportunity to make some sort of difference and get some valuable experience," Murgola said. 
Griz Health is currently planning tabling events across campus and residence halls to open a line of communication with students. The staff and volunteers will also be appearing at UM vaccination clinics and engaging in conversations to address vaccine hesitancy.
"Right now the vaccine is the most effective mitigation and control strategy that we have," Apedaile said. "So the more people that we can get vaccinated, the safer that our community will be."
For more information about Griz Health or the COVID-19 vaccine, contact University of Montana Health & Medicine at umhm@umontana.edu or contact the Curry Health Center Pharmacy at (406) 243-5171.