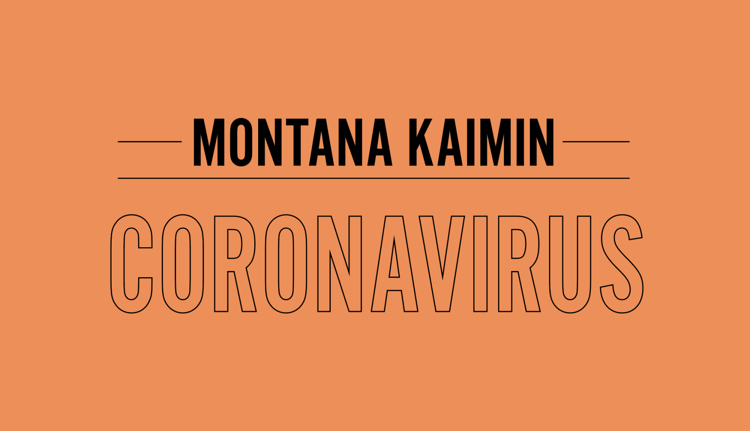 Griz cards will be deactivated at 8 a.m. on Tuesday, March 24th, and students living in campus residence halls must confirm their living arrangements for the rest of the semester with UM Housing, an email from Vice Provost for Student Success Sarah Swager said on Sunday.
The message, most of which was in red bold text, came two days after UM Housing provided students instructions for moving off campus among concerns about COVID-19, the disease brought by the novel coronavirus pandemic.
"If you have a friend in the halls with no place to go consider taking them home with you," the email said.
The email said that students who have scheduled a checkout time after Tuesday will only have building access with their Griz cards during that period.
Cathy Cole, vice president for enrollment and strategic communication, said that the announcement came from a leadership discussion Sunday afternoon and growing health concerns.
"Except extenuating instances, students will not be allowed to remain in the halls at this time," she said. "If there is no other option, we will work with students on a case-by-case basis."
A Montana University System memo sent on Friday by Clayton T. Christian, the commissioner of higher education, said that universities will be able to provide prorated refunds for students leaving campus.
UM Housing director Sandy Curtis relayed the information on a campus-wide email that same day.
"The University of Montana places the health and safety of our students as our top priority," the email said. "Thank you for your patience as we work through this ever-evolving situation."
The memo and the email said that cancellation forms will be available on Wednesday, March 25th, and students who are leaving campus and canceling meal plans must complete one to be eligible for a refund.
Students do not need to have their belongings out of their room to complete a form, the email said.
Cole said that the refund system needed time to be properly built and tested, which is why it wouldn't be available right away.
"Things are moving very quickly with COVID-19," she said. "And we are having to put into place new systems and procedures almost hourly."
Cole said that the Incident Management Team is meeting three times a day, and the President's Office contacts the Governor's and the Commissioner of Higher Education's Offices daily, to ensure preparation for any situation.
"We have the brightest minds and the best-trained people around the table," she said. "The UM family will come through this stronger than ever."