Editor's Note: The content of this story may be disturbing to some viewers.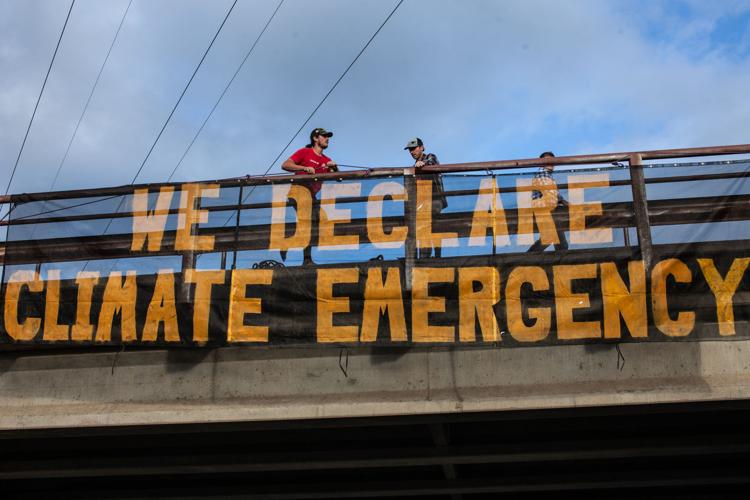 Demonstrators stood on melting blocks of ice, nooses around their necks in front of a banner reading, "WE DECLARE A CLIMATE EMERGENCY" in a protest with the Western Montana Democratic Socialists in Caras Park Thursday night. 
The Missoula Climate Strike organization declared a state of climate emergency in Missoula as part of a larger series of climate protests and strikes being organized for September. The demonstration took place in a crowded Caras Park Thursday night during the weekly Downtown Tonight gathering. 
"It's all symbolic," student organizer and activist Brianne Stube, 17, said. "The melting ice is representative of the heating of the planet, and the nooses are representative of how by killing the planet we are killing ourselves." 
Stube said the declaration of emergency added a sense of urgency.
"The house is burning down."
The demonstration is meant to raise awareness of the Missoula Climate Strike's upcoming week-long student strike planned for September 20 to 27. Inspired by internationally famous student climate activist Greta Thunberg, the strike encourages students to walk away from an education system that she says is preparing us for a future that does not exist.
Stube, a student at Hellgate Highschool, is working with students from all the high schools in Missoula as well as students from the University and Missoula College to organize the event, which will occur in conjunction with similar climate strikes at schools across the United States. Adults from the Western Montana DSA are working to support the students, but are not directing them.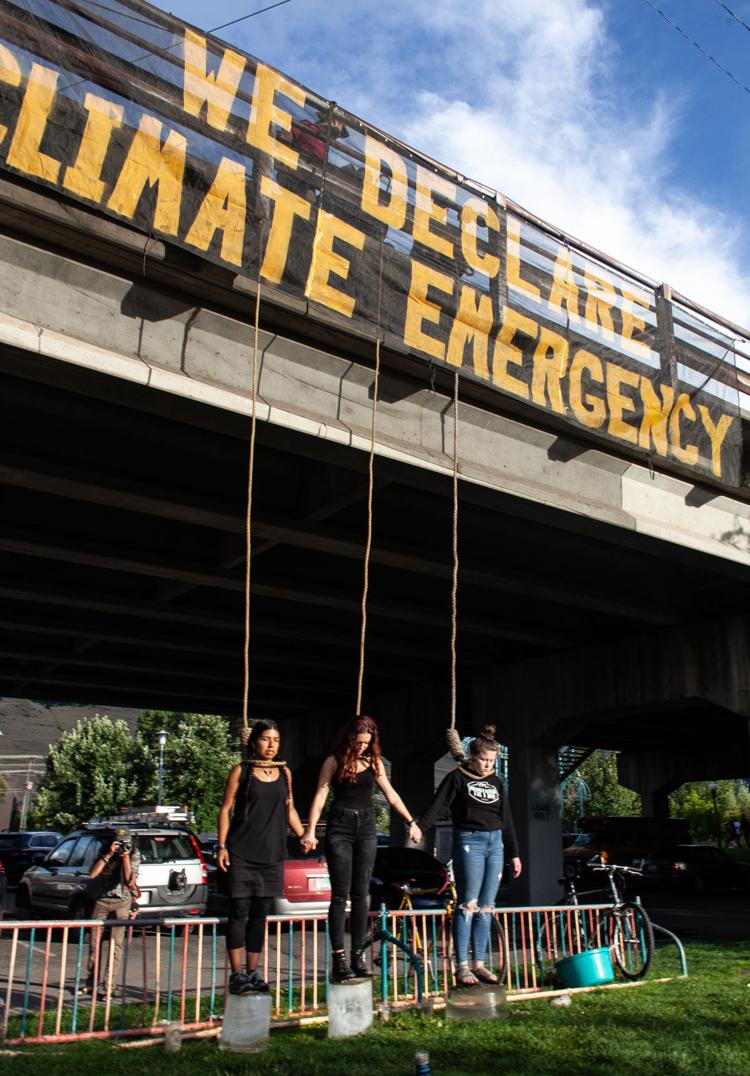 UM student Michelle Sweeney emphasized this strike isn't meant as an excuse to skip class. 
"It's about skipping school to go to classes, events, and protests about the climate," she said. 
A calendar of events being hosted to replace classes can be found on the organization's website. 
The website also lists the strike's goals: education on the causes of the crisis, learning about local efforts in Missoula and encouraging others to participate or start their own actions.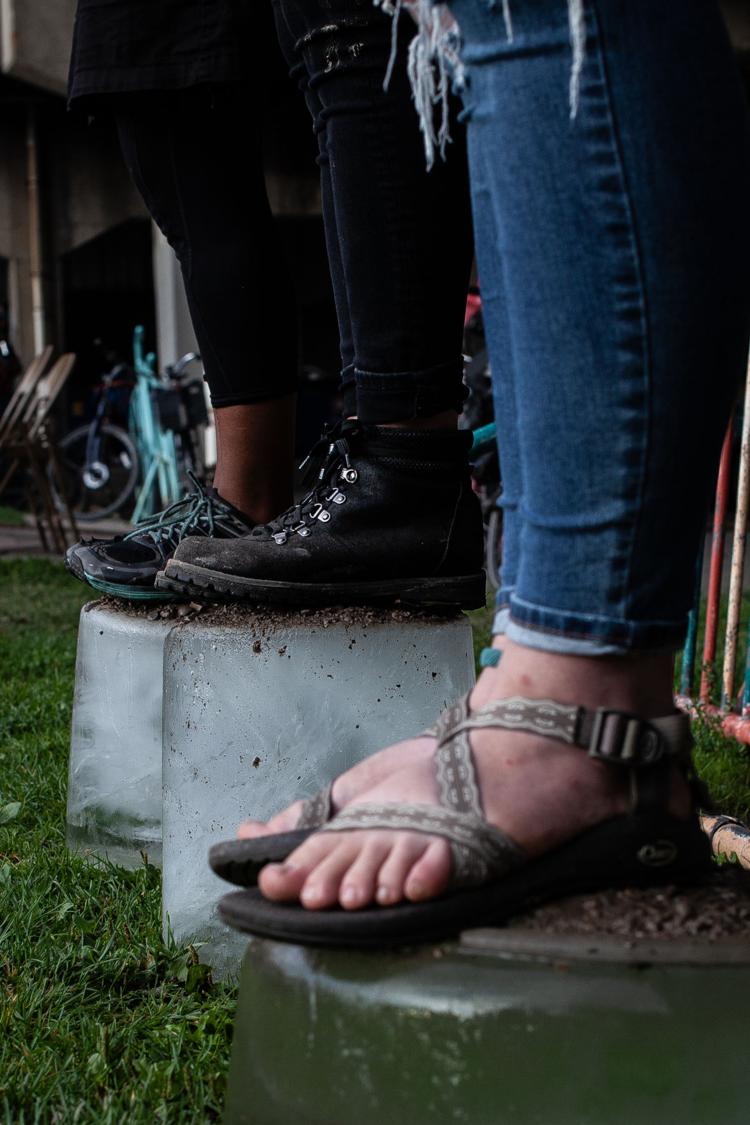 Members of the Western Montana DSA have drafted a resolution on climate change to present to the Missoula City Council in the future. The language declares a state of climate emergency in Missoula, Western Montana, and State and calls for emergency mobilization and a meeting to educate the city staff on the latest climate-change science. 
Some Missoulians expressed concerns over the use of nooses in the protest. John Powers, a member of the Western Montana DSA supporting the student protest, said the organizers understand that suicide is a serious issue, but emphasized the urgency of the issue. 
"We wanted to make the point that if we kill the planet, we kill ourselves," Powers said.