As University of Montana COVID-19 numbers continue to rise, students placed in University quarantine and isolation apartments have struggled with insufficient WiFi, broken door locks, inconsistencies with food and unclean rooms.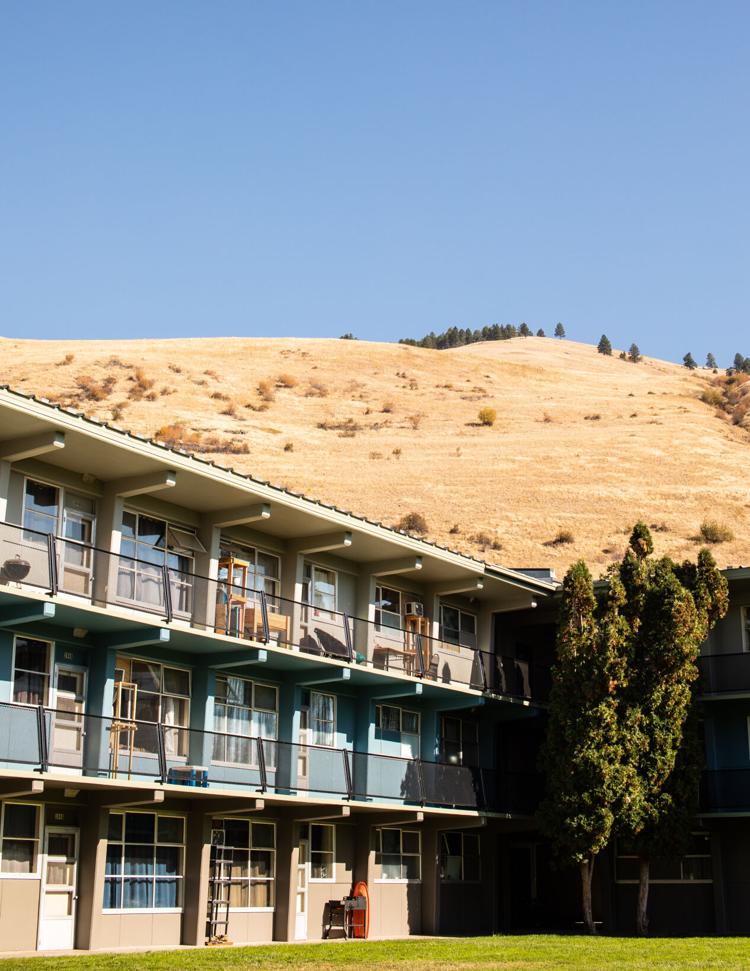 Talia Price, a UM freshman, was placed in quarantine on Sept. 15 after she was identified as a close contact. Price stayed in the Sisson Apartments at the University Villages, where she ran into several issues with WiFi, cleanliness and security of the apartment.
Price was provided with a Verizon Jetpack for WiFi, but it wasn't sufficient. She received another Verizon Jetpack, but she said the connection was never great. She had to sit in her car next to Break Espresso so she could use its WiFi to take a test.
Jaden Derosa, a sophomore, tested positive and was placed in Elliot Village in the University Villages on Sept. 15. Students who test positive for the virus can be placed in isolation with other students who have tested positive, but those in quarantine are alone. Derosa did not have a roommate, though.
Derosa also struggled with the WiFi, which connected well enough for websites like Moodle, but not for Zoom. During the last few days in isolation the WiFi was too poor for him to attend his Zoom classes.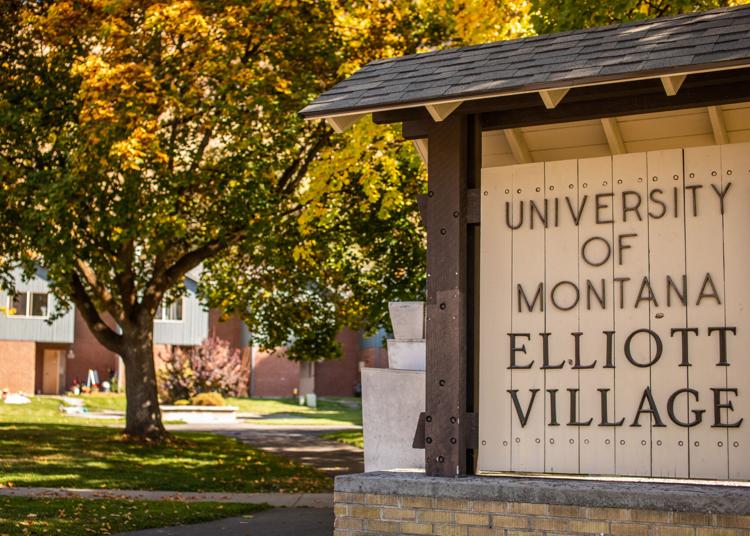 Ryan Martin, the quarantine and isolation (Q/I) manager at , acknowledged the Verizon Jetpacks did not work as expected. He attributed some of the WiFi issues to the location of the apartments near Mt. Sentinel and to some of the older apartments with concrete walls.
Martin said the University has been working with Charter to install a modem in each of the apartments to provide reliable WiFi. He said the installation could be finished by this week.
He said students experiencing issues in quarantine or isolation have been troubleshooting with staff like himself and can be moved if necessary.
Martin said that between his cell phone, the housing staff on call and the call desk of the apartments, students in quarantine and isolation have 24-hour assistance.
Price said there was also dirt on the floor and the sink, toilet and shower were all dirty when she arrived.
"It just seemed like nothing was really cleaned prior to me coming," Price said.
Martin said all apartments were cleaned when they were initially set aside this summer. He said the lack of cleanliness in some of them is likely because they sat untouched for a few months.
Martin also said the University hired an outside cleaning company to clean the spaces before additional cleaning and restocking is completed.
Derosa said his experience was alright, but his apartment was not completely clean either, with a dirty floor, dirty sheets and dirty plates. Derosa brought his own bedding, and he did not think to notify the University about the plates or sheets.
"I mean there's no way," Martin said. "We wouldn't let somebody in there with used sheets and used plates."
Derosa said he had more than enough food with the 7-day meal kit from Campus Dining. But Price said if her boyfriend hadn't brought her groceries she would not have had enough food.
Martin said Campus Dining added fresh foods to the 7-day meal kit after feedback from students, along with a daily hot lunch. If a student is running low on food they just need to resubmit the online form for the meal kit. There is no added cost for the food provided, Martin said.
Price said she only had curtains in one of the bedrooms and that one of the outside doors had a broken lock.
"There's huge windows, in the living room, in the bedroom, in the kitchen and there's just windows pretty much everywhere, and so like at night I really couldn't have my lights on because I'm a girl living in an apartment by myself," Price said. "So I was a little scared."
Price reached out to Martin about the lack of curtains, and she said she received some "makeshift" curtains. The lock was also repaired within a few days.
Martin acknowledged that some students did not have a good experience, especially those at the beginning of the semester, but he said the University has worked to fix any issues as quickly as possible.
"As the process started we definitely found some issues, students let us know and we definitely appreciate the feedback," Martin said. "If we don't hear what the issues are, we can't fix them."
More on COVID-19 at the University of Montana: