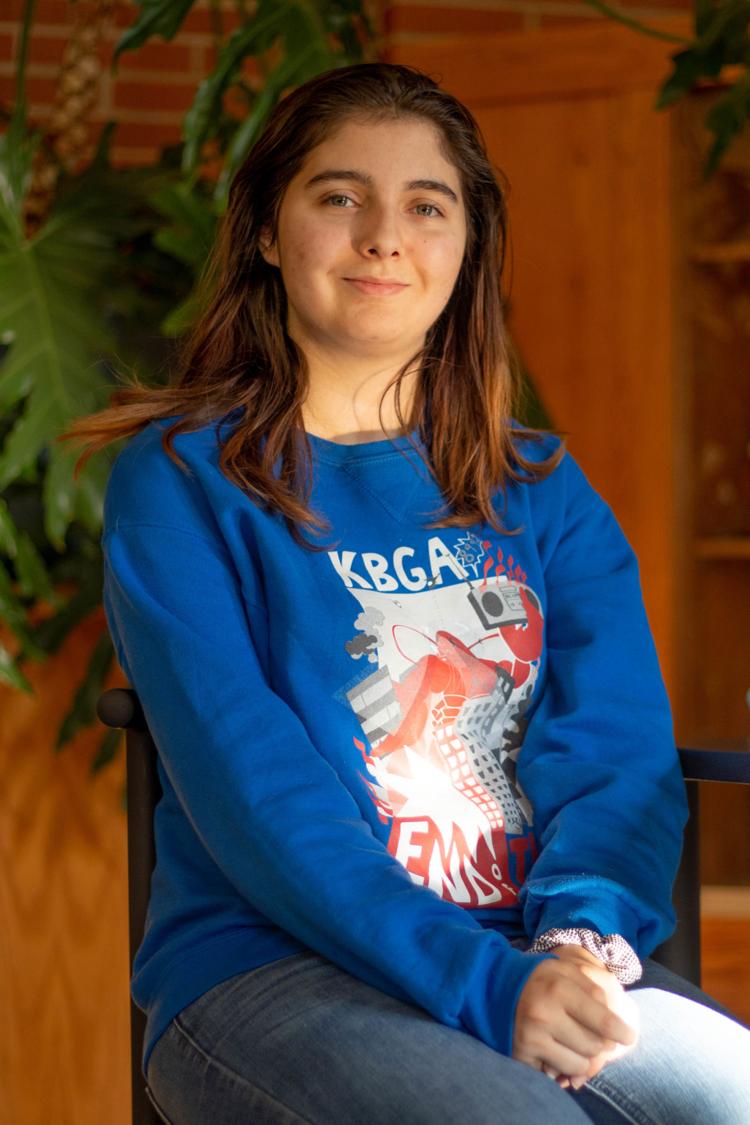 Sophomore Cassidy Martinez was 14 when she first came out to her parents as bisexual. They peppered her with questions like, "How do you know?" and "Have you ever been with a girl before?"
This Friday, Oct. 11, is National Coming Out Day. UM's LAMDA Alliance will host an event in celebration at the Payne Native American Center fire pit at 7 p.m. LAMDA President Elliott Hobaugh, a senior studying women's, gender and sexuality and psychology, said there will be s'mores and a variety show. The show will be coming-out themed, and any student is welcome to perform.
Hobaugh hopes the event will be a cele- bration of the holiday, but will also let people know what resources there are if they need help coming out, or if they need support after. For a lot of people, the hardest part about coming out is family reactions, he said.
"Just know that there are people out there that support you," Hobaugh said. "And, a lot of times parents will freak out at first, but a lot of times, they'll come around."
After being questioned by her parents, Martinez retreated back into the closet for the remainder of high school. When she came to college, she decided she needed to be true to herself. The second time she came out to her parents, she was showing her stepmother how to use Tinder, and a girl came up on the screen. This time around there were no questions, just support and love.
After coming out and moving to Missoula, Martinez said she feels more accepted than ever. "Just being kind of truer to myself definitely helped with my depression and my anxiety a lot more."
Freshman Nas Jabr's strict Muslim father made coming out more difficult. The last day of junior year of high school, Jabr, whose pronouns are they/them, went to an early breakfast with their father, who was in town. When Jabr told him about the Gay-Straight Alliance club they were starting with their friends, he wasn't happy.
Jabr said they tried to play it off as if they were starting the club to support friends, but their dad cut them off and loudly asked if they were gay. Everyone else in the small cafe, the baristas and a couple of older men, turned to watch. Jabr was forced to come out to their dad before they were ready.
Jabr's father told them that he still loved them, but that he wanted nothing to do with that part of their life. Jabr felt that was contradictory. "This part of me literally influences how I live my life every single day," they said.
Jabr now lives on the gender inclusive floor in Miller Hall, where they say they've met a lot of accepting people. "I've never felt more comfortable in any environment than I have here," they said.
Jabr said coming out is the hardest thing anyone in the LGBTQ community has to deal with, and it's something they must do constantly, with every new person they meet. Jabr's coming-out experience wasn't an easy one. A lot of people face unaccepting families, or potentially volatile situations. Jabr, Martinez and Hobaugh all expressed the importance of feeling safe before coming out, and that it can help to come out to a friend or someone who will be supportive first.
"We need to be aware of the things that are still happening, and that people like me are still facing when we walk out of our doors everyday and that we have to keep in the back of our minds," Jabr said. "Don't brush it off."