The Financial Education Program kicked off its first "Thrifty Thursdays" workshop for the fall with "Paying for College 101."
"Thrifty Thursdays" is a weekly workshop with the goal of educating attendees on college tuition and personal finances. The sessions are open to UM staff, students and prospective students.
The two-hour sessions will be offered at 11 a.m. and 5 p.m. every Thursday this semester.
"It's changed so much since even when I went to school on how to get loans and everything, so it's a changing landscape, and I'm glad that we're educating everyone again," Andrea Janssen, the program coordinator of the Financial Education Program, said.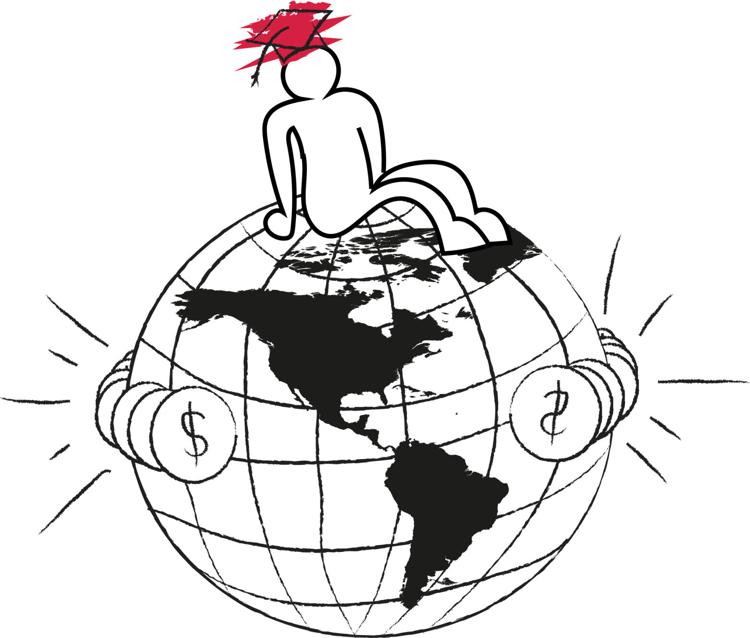 The next three workshops will cover paying for college, public service loan forgiveness and repaying student debt, respectively. The fourth week of each month is set for a more fun topic, such as "Traveling on a Budget" or "Weddings on a Dime."
Morgan Hahn has been a student intern with the Financial Education Program for over a year. He has helped plan "Traveling on a Budget" among other workshops.
Hahn is paying for college on his own, making him an "independent" student.
"It's amazing to offer the students that help and that guidance when you are on the other side of it and understand it," Hahn said. "To give that back and to help other people navigate this process is really fulfilling."
Janssen said the workshops have fewer than five students on average, which allow the presentations to be more personalized than a typical slideshow.
The Financial Education Program also offers one-on-one sessions to go over an individual's specific finances, according to program manager Jolie Heaton.
Heaton explained that students who attend the workshops are often unaware of the true impact their finances can have on their futures and may not even be aware of how much debt they are in.
"Their financial life is just as important as their emotional and social life when it comes to attending school because it's interrelated," Heaton said.
Hahn added that students are also sometimes unaware of limit on how much money they can borrow. Loans are capped at roughly $57,000 for "independent" undergraduate students like Hahn.
"Thrifty Thursdays" are one of several resources the Financial Education Program has for students. The program was created in 2013 and sits within the office of Student Success.
The program helped UM rank fifth in the country for its financial literacy program in 2019.
Several of the workshops are on the University of Montana Financial Education's YouTube channel. Additional information can be found on the program's Instagram account.
This week "Thrifty Thursdays" will cover Public Service Loan Forgiveness. The workshop is aimed to help those working for the government or a nonprofit organization and those who are planning to.
The Zoom link for the workshops can be found on the UM Events Calendar.