A Pulitzer Prize finalist and a member of the Cheyenne and Arapaho Tribes in Oklahoma took on the importance of urban America Indian identity and the places where tradition and adaptation meet in a question-and-answer session Oct. 30 at the University Center Ballroom.
Tommy Orange, author of the award-winning novel "There There," spoke at the 32nd President's Lecture Series. "There There" is Orange's debut novel, centering around modern lives. The story is this year's Griz Read, a book read by every first-year student in freshman seminar classes.
The book revolves around the difficult, contemporary issues urban American Indians face and the tension between new and old. The novel relies heavily on the inner conflict between culture and what it truly means to be Native American. The fictional story won the American Book Award.
Orange told a crowd of about 1,000 how he began his writing journey and chose the event that would bring all his characters together.
It started with a powwow.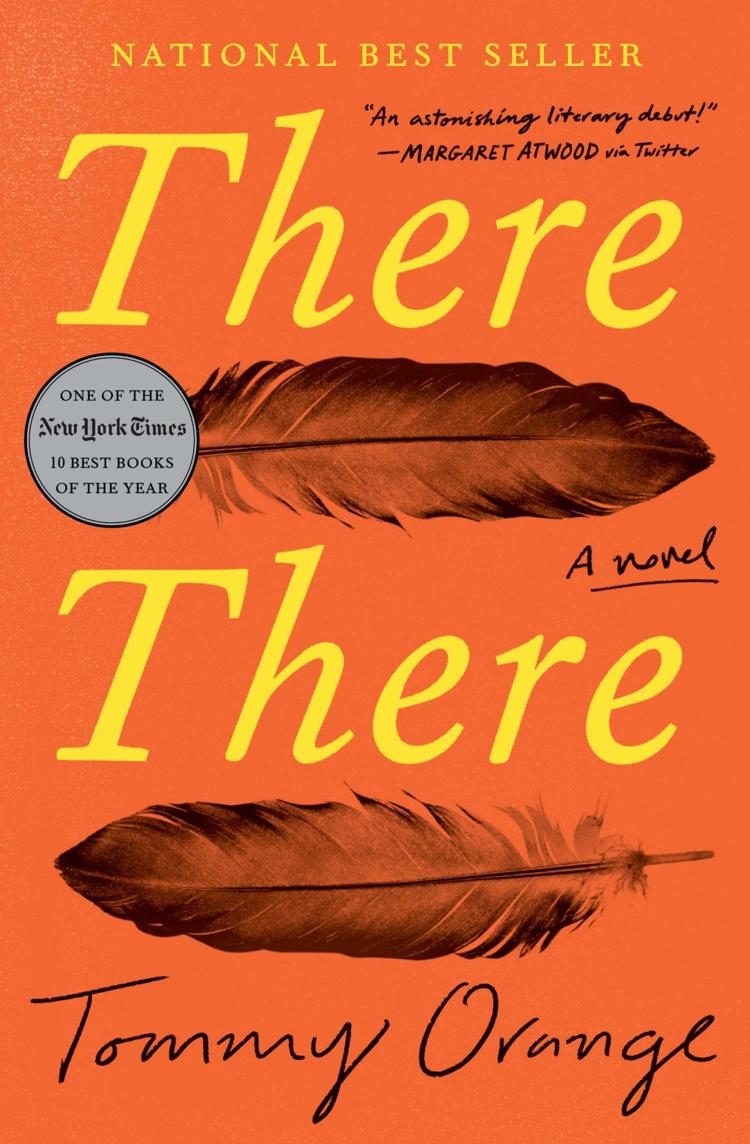 "[Powwows] are this perfect blend of contemporary and traditional," Orange said. "It felt like the perfect setting for being able to talk about the Native story, which is the story I wanted to tell. The story I came from. The one that I lived."
The novel tells the story of 12 characters with distinctly separate lives, intertwining at the Big Oakland Powwow.
Orange's lecture centered around the reckoning between tradition and adaptation, something he said is poignant in Native American life. Orange discussed the interaction between Native Americans who live on reservation and those who live in urban areas. He also discussed the paradox of movement and idleness.
"It's this idea that 'tradition' means everything that Native culture is, belongs to some static moment in the past," he said. "And this is a problematic way to think. If tradition was all a static moment, everything that we did would be tens of thousands of years old."
Orange emphasized the importance of changing with the times, especially with regard to urban American Indian identity.
"Part of tradition is adaptation, and finding smart ways to keep things that matter and adapt to the things we need to adapt to," he said.
He mentioned that antiquated stereotypes, even those perpetuated by Native Americans themselves, contribute to the challenge of finding a place in society. The perceived conflict between urban and rural Native Americans, the idea that urban American Indians aren't "Indian enough," only adds to these stereotypes, Orange said.
Orange, who grew up in Oakland, California, said he dealt with that bias frequently in his life. Growing up with a white mother, he was constantly reckoning between the two sides of his identity.
However, Orange said he thought the connection between Native Americans who live in rural and urban places serves to enhance the identity of both.
"Thriving Native lives in cities would not exist if it weren't for deep connections to reservations and Native lands. It's always been a back and forth," he explained. "The connections [between urban and rural Native Americans] have remained and that's what's made it so strong."
To aid this understanding of identity and place, Orange said, first Native Americans must be recognized as a dynamic group with a dynamic culture. And second, Native Americans need to be shown on screen and in literature in a way that portrays their actual reality.
"We have been dehumanized and made to be into a static, stereotyped people," he explained. "And now the only way we know how to be authentically Native people is to do something that they've written us doing, that we've seen ourselves doing."
"There There" centers around this theme. Characters in the book question their place in their culture. Some scenes that demonstrate this include one character Googling "How to be a real Indian," and another criticizing Native American art and stories that didn't have a strong traditional background.
Constantly, there's this tension between old and new. But what it really boils down to, said Orange, is a quest for self.
And that's where the powwow comes in. Just as it catalyzed Orange's storytelling journey, it concludes the novel, the perfect intersection of every character and journey, the encapsulation of self-identity.
"It just felt like the perfect metaphor," Orange said. "And that's what we have. We don't have Chinatown or Little Italy, but we do have powwows."
Orange is planning a sequel to "There, There," which, as of yet, has no release date.