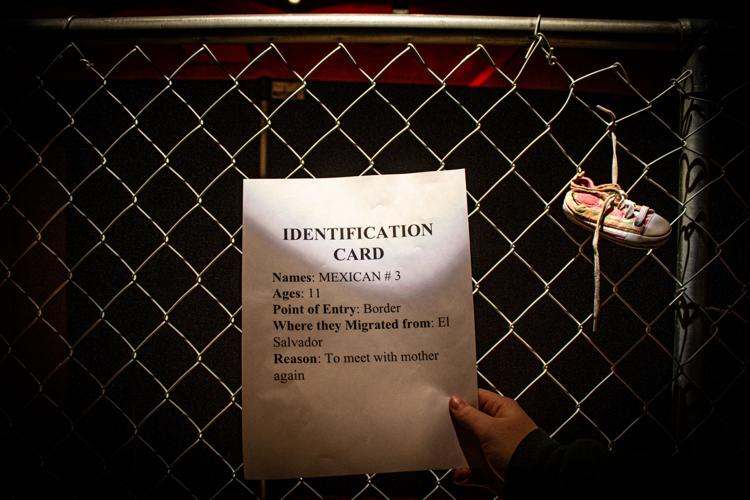 Red lights and black curtains occupied the University Center ballroom Monday, March 9 through Wednesday, March 11 for the 10th annual Tunnel of Oppression, a student-run exhibit built to showcase contemporary social inequality. This year, the exhibit explored topics ranging from toxic masculinity to prisoners fighting wildfires in California.
"The University of Montana is proud of its decade-long tradition of offering the Tunnel of Oppression to students, employees and the community. This immersive experience has impacted and educated many already, and we look forward to welcoming Missoula businesses and community members to join in the learning," UM President Seth Bodnar stated in a press release. 
The Tunnel of Oppression first appeared as a grassroots diversity program at Western Illinois University in 1993, according to the event's website. UM's exhibit shows scenarios and stories of oppression that individuals from marginalized groups experience, according to student coordinator Megan Starnes.
"It is really important to educate ourselves," said Starnes. "We shouldn't be putting education on the shoulders of marginalized communities."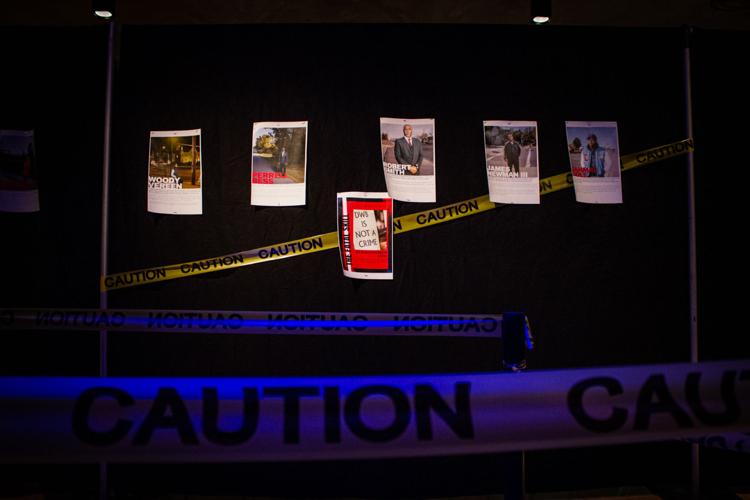 Various clubs and organizations, such as the Associated Students of the University of Montana and the Black Student Union, worked with Starnes to create original booths.
"It [the exhibit] gives students the opportunity to take this narrative and put it into a three-dimensional format, and try to put the person into the place," said Joseph Grady, a student adviser at UM.
Grady acted as a mediator for groups after they finished walking through the booths. It's his eighth year with the program, and he said that the Tunnel of Oppression can be an eye-opening experience for people.
The tour weaves viewers through a lengthy passageway with different interactive displays. Some displays included videos, while others were more interactive. In one booth, students were invited to play a game of musical abortion chairs to demonstrate a lack of family planning access in Montana and the United States. A graphic read that between the years of 1983 and 2020, the number of abortion providers in Montana dropped from 20 to four. 
In another booth, audience members read the biographies of young migrants from Latin America while they stood in a makeshift cage. The cage represented detention facilities along the southern border. 
More topics covered stigma related to stuttering, diet culture and police brutality.
While informing University students on the issues, Grady wanted participants to try to understand how marginalized groups feel.
"A person in a scene is essentially trying to evoke some sort of emotion or a sense of what it is like for other people and their experience," Grady said. "I think it is important to expose students to these types of pressures and factors in society to give us a sense of a larger world."
Starnes first worked with Grady on the Tunnel of Oppression when she was still in high school in Missoula. Now a double major in sociology and African American studies, with a minor in women and gender sexuality studies, she wants to expand issues presented at the exhibit in the future.
"Hopefully we cover broader topics, more immersive and more relatable for folks, and possible narratives that are less mainstream," Starnes said. "The things people haven't heard about so they can have their eyes opened."