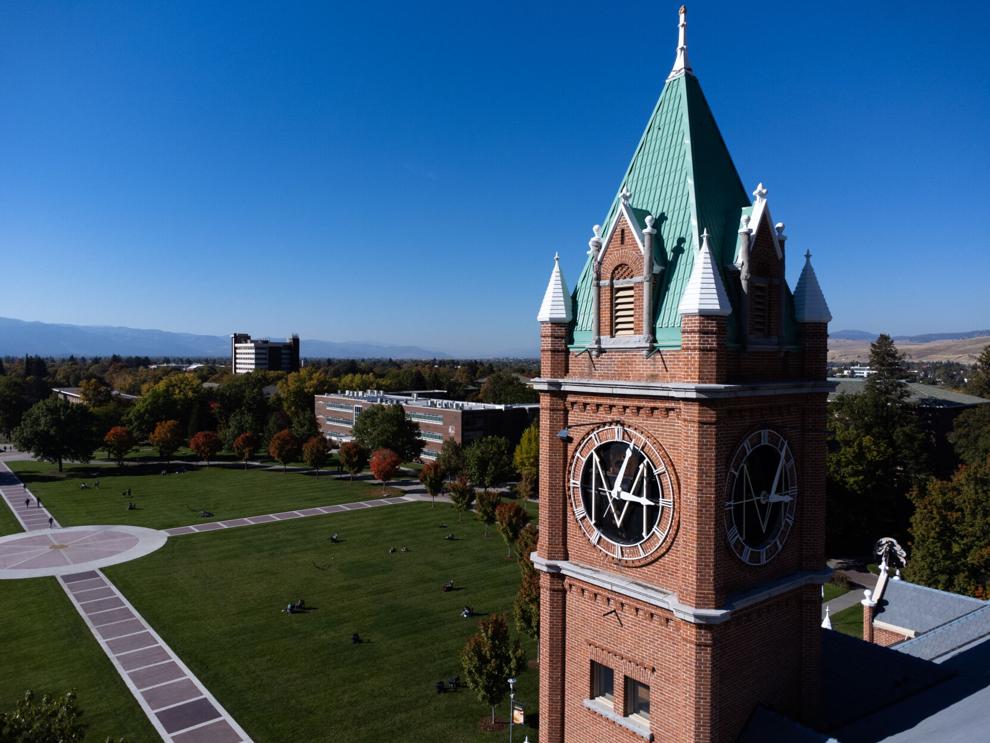 Two new plaintiffs were added to a Title IX lawsuit against the University of Montana on Jan. 6, according to an amended complaint, request for class action and jury trial demand document filed in the U.S. District Court of Missoula. 
The new plaintiffs are Jackie Hedtke, who worked as the assistant director of operations at the Adams Center from 2006 until her contract was not renewed in 2013; and Laura John, a Native American graduate student who sought a Ph.D in clinical psychology and started at UM in 2006.
According to the suit's text, Hedtke saw success in her position between 2006 and 2012, before UM hired a male director for the Adams Center. Hedtke claims she was criticized, belittled and disrespected by the new director's behavior toward her. Hedtke was also a lesbian, and the suit claims she was mistreated because of her sexual orientation. In 2013, her contract was not renewed and a male filled her position. 
Johns' claims center around her requests for accommodations and extra time to graduate successfully from UM because of her status as a single mother. As a student in the clinical psychology program from 2006 to 2011, Johns was outspoken and challenged the department at times, according to the complaint. The clinical psychology department denied her candidacy for its Ph.D program in 2011 after she spent five years at UM. According to the complaint, the department chair told John she was "'not Ph.D material'" and that "because her educational progress was slower than the standard progression, she could not graduate with a Ph.D." 
"Effectively, Ms. Johns was punished for being a single mother, and seeking accommodations and time to be a successful grad student," the complaint stated. 
Four plaintiffs originally filed the Title IX lawsuit against UM on Aug. 4, 2021, claiming that UM and current President Seth Bodnar created a "retaliatory culture," and that UM "continues to create wage, promotion, and opportunity gaps for women." 
The four original plaintiffs were: Catherine Cole, former vice president of enrollment management and strategic communication; Barbara Koostra, once the director of the Montana Museum of Art and Culture; Mary-Ann Sontag Bowman, a tenured professor in the School of Social Work; and Rhondie Voorhees, the former dean of students at UM. These women left since President Bodnar started at UM in 2018. 
They were joined by a dozen other plaintiffs on July 29, 2022. Those plaintiffs were: Courtney Babcock, UM's former cross country coach; Laura Berkhouse, a former assistant in UM's office of legal counsel; Jennifer Cooper, a music professor; Cindy Ferguson, a former systems analyst; Freida Houser, the former director of fiscal affairs at MUS; Jennifer McNulty, who acted as interim dean for UM's College of Humanities and Sciences; Kathleen Reeves, a former office manager at UM's law school; Vida Wilkinson, Missoula College's outreach director; and two Jane Doe plaintiffs who were former UM students and employees.
Their claims stretched back to 2013, ranging from UM promoting men over more qualified women to verbal abuse on the part of male employees against women, according to the suit's text. 
But in October, the lawsuit was denied class action status in the U.S. District Court in Great Falls, according to previous Kaimin reporting. 
The amended complaint filed on Jan. 6 still mentions President Bodnar. But rather than centering on him, it now claims he has helped perpetuate discrimination that was present at UM and in the Montana University System prior to his arrival. 
"Ignoring the need to reevaluate its actions and the resulting treatment of women, UM's discriminatory culture persisted, creating a career-brick-wall for experienced, confident women," the amended complaint stated. "MUS furthered and implicitly encouraged UM's discriminatory culture and behavior, with MUS's own failure to comply with its policies and federal law, terminating experienced, competent, and qualified women who challenged the 'good 'ol boys' club.'"
UM spokesperson Dave Kuntz said UM's culture is being litigated. He said the claims of the plaintiffs now stretch back to at least two generations of leadership before President Bodnar took over. 
President George Dennison was in charge of the University from 1990-2010, and President Royce Engstrom's tenure lasted from Oct. 2010 to Dec. 2016. Engstrom's replacement was President Sheila Stearns, who held the position before Bodnar, according to UM's website.
Throughout the course of the lawsuit, the University has pointed to figures compiled by its human resources department that it claims shows a culture that does promote and support women. As of October, those numbers showed that 78% of UM's promotions since 2018 have been women, and 59% of new hires have been women as well. 
"The facts of the claims will come out through the legal process, but in terms of those who are questioning or attacking the culture here at UM, that's just not rooted in what we see here on campus and what those figures illustrate," Kuntz said. 
The Kaimin called the firm representing the plaintiffs, Bozeman-based Blackford Carls, but did not hear back before presstime. 
There is still another gender discrimination suit against UM making its way through the courts, filed by former UM basketball coach Shannon Schweyen in Nov. 2021.