The University of Montana Food Pantry picked up a new student coordinator as of Sept. 16.
Makaya Stone, a senior at the University of Montana studying communications and non-profit administration, was welcomed to the UM Food Pantry team three weeks ago. She heard about an opening in this position in an email from a professor, and she immediately jumped on it.
"I have personally experienced food insecurity, so [it] is an issue that is very near and dear to my heart," Stone said.
Before obtaining this position, Stone previously ran the food program at the Boys and Girls Club, which gave her the skill set needed for this job. As student coordinator, she is responsible for the management of the food pantry's social media, spreading the name of the pantry and assisting the people who come in for groceries.
Stone also set several goals for herself going into this position. The one that she intends to focus heavily on is the increased use of social media to raise awareness for the UM Food Pantry and to encourage students to utilize it more.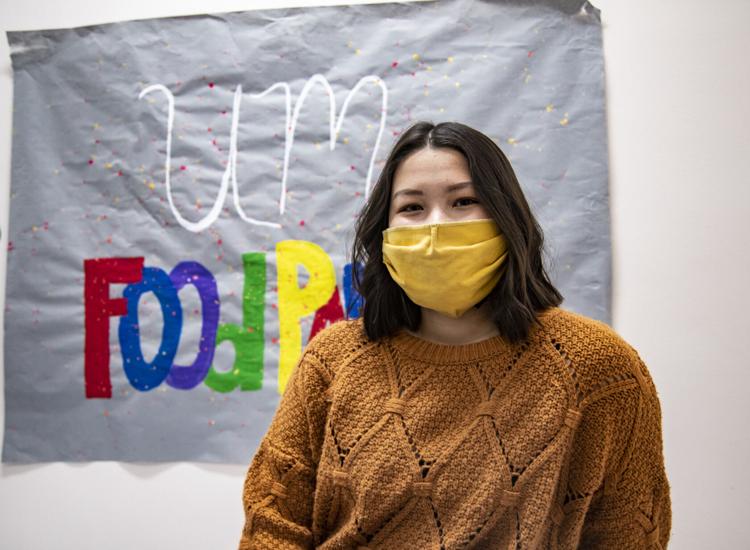 "I want to spread the word that this is a resource," Stone said. "[Food insecurity] is a hidden issue and bigger issue than people know."
To do this, she intends to post on the food pantry's social media platforms, especially Instagram, regularly about updates on the pantry and upcoming partnerships, as well as posts that emphasize the pantry's impact. For example, she recently posted an infographic on the food pantry's Instagram account that contained information regarding the number of people helped as well as the amount of food given in the month of September.
Stone also would like to get student groups more involved in the UM Food Pantry, and to start more partnerships. Currently, the food pantry is partnering with a few student groups including the Associated Students of the University of Montana and other independent organizations such as the Missoula Food Bank & Community Center, Montana Food Bank Network and the Missoula Chamber of Commerce, according to its website.
Although she is pleased with the number of people the UM Food Pantry is helping, she is also trying to get people to utilize this resource more. Currently, she sees approximately five to 10 people per day. The pantry helped 79 people in September, but Stone is always trying to increase that number.
"I think especially for students who do not have access to the Missoula Food Pantry, we can fill in that gap," Stone said.
The University of Montana Food Pantry is open Tuesdays 12 p.m. to 5 p.m. and on Fridays from 10 a.m. to 5 p.m.
More about campus resources: