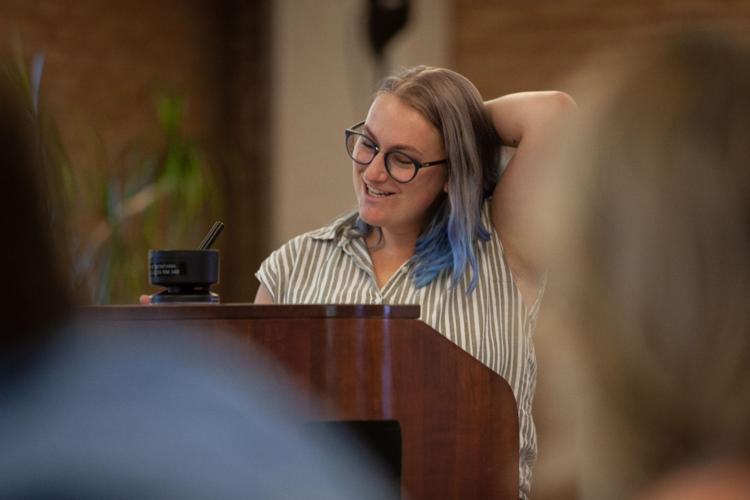 During the Associated Students of the University of Montana's first meeting on Wednesday night, student senators unanimously passed a resolution to add a new position to their list of personnel. ASUM now officially recognizes Kat Cowley as the UM Food Pantry Student Coordinator.
"ASUM provides us with more legislative support and a financial safety net," Cowley, 23, said in an interview.
As a Renter Center employee, Cowley will have more support when it comes to funding and managing the food pantry, with the full weight of ASUM behind her.
Over the summer, the UM Food Pantry was absorbed into the ASUM Renter Center, a student advocacy organization that helps UM students living off-campus. Workers at the food pantry made the decision to ensure the program's financial security. They also decided to move after making the connection that food insecurity often relates to other basic-need insecurities, according to Cowley.
Results of a survey conducted on campus by the Hope Center showed that 42% of respondents faced food insecurity, 55% faced housing insecurity and 28% were homeless. In comparison, national figures showed 45%, 56% and 17%, respectively, according to the national survey.
"Overall, 67% of students who respond-ed to our survey had faced some form of basic-need insecurity within the last year, and that number is just way too high," Cowley said during the ASUM meeting.
Cowley appeared before ASUM on Wednesday to speak about the service the pantry provides for the campus. In the first six months of the pantry opening in early February, it served 85 students at the UC location alone, she said.
According to Cowley, the UM Food Pantry has distributed more than 2,400 pounds of food at their main location, the University Center, and satellite locations, known as the Grizzly Cupboards. The Cupboards are located in the American Indian Student Services offices, the TRIO Student Support Services offices, Missoula College and the UM Veterans Office.
Cowley, a public administration graduate student and a former ASUM senator, has been working with other food banks in the Missoula area to get the UM Food Pantry up and running. Among them is the Montana Food Bank & Community Center, which advocated for the pantry. 
"We're really proud of the work we've done so far. We've been able to engage with groups all over campus, as well as out in the Missoula community," Cowley said at the meeting.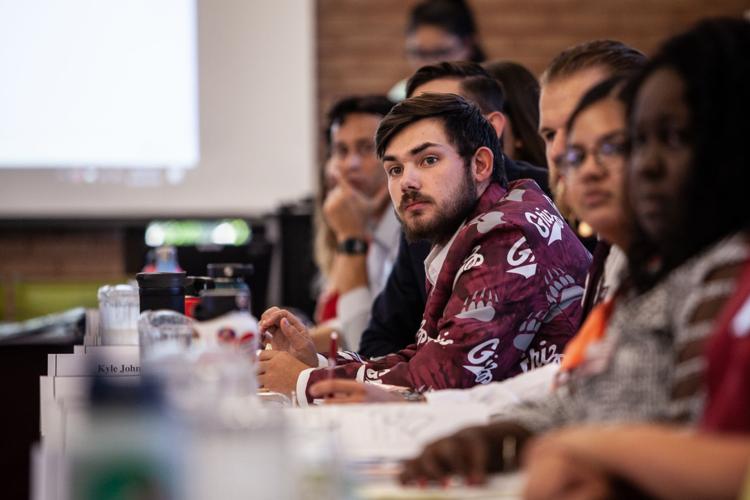 ---
Editor's note: The original published version of this story said the Montana Food Bank & Community Center contributes to funding and stocking food for the pantry. The Center supports but does not supply the UM Food Pantry.