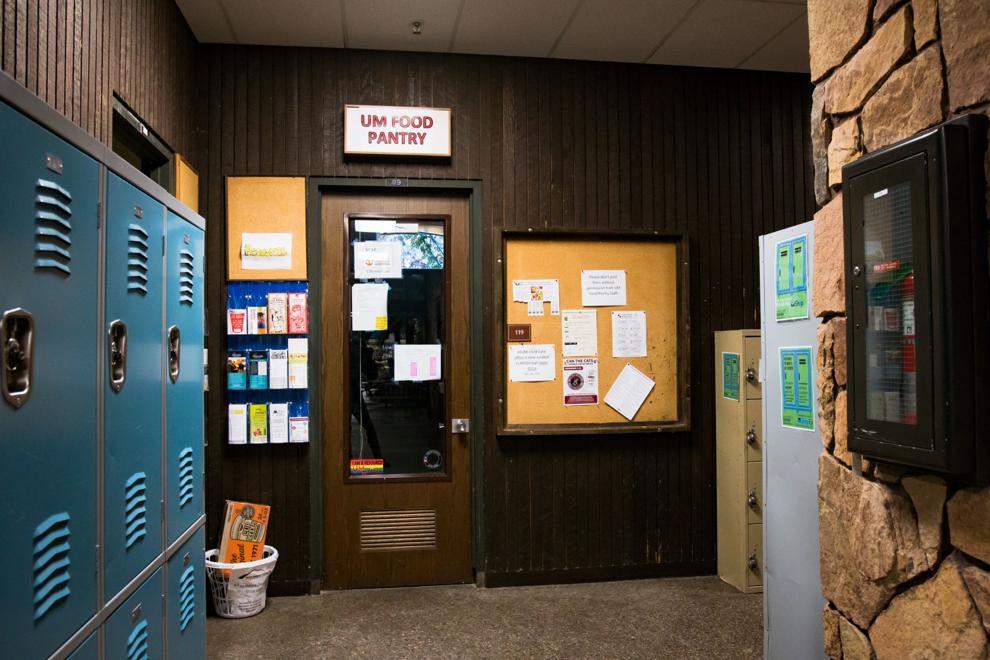 The University of Montana Food Pantry conducted a survey to identify what is preventing students from eating healthily.
This survey will help the pantry earn a capacity building grant, which would not allow the food pantry to purchase food, but would increase capacity to distribute food. The proposal is still in progress, but if UM does receive the grant, students should expect to see some new programming in the pantry starting in the spring. 
The survey, created by AmeriCorps VISTA member Hilary Rosa, was taken by 46 students on campus and asked what the biggest barriers were for students eating a nutritionally balanced diet. 
The options included cost, access to cooking equipment, competence, nutrition knowledge, availability and time.
The results found that time and cost were the two biggest concerns to students. 
"I think a lot of these barriers are related to each other and we are just trying to get creative and eliminate any barriers people are facing," Rosa said.
Rosa said she was surprised more people did not say access to cooking facilities and utensils was their biggest barrier, as a majority of students living in the dorm rooms do not have anything to cook with. However, the survey did not record whether the students taking it live in the residence halls, UM apartments or off-campus locations. 
UM student Karly Phillips said she lives in an apartment off campus with access to a kitchen. She said cost is her biggest barrier to eating healthy food.
"Healthier food options are just so much more expensive than cheaper, unhealthy options," Phillips said.
Phillips said she has a job and still finds herself unable to splurge on healthier food items. She added that working as a college student usually means working part time, so her food budget is relatively small.
Several campus students have found themselves in the same position. Others stated they struggled with the time it takes to cook after a long day, their overall limited cooking knowledge and access to a decent kitchen with the proper supplies.
One student added it was difficult to come back to campus late when the Food Zoo is closed at 7:30 p.m. and they are unable to eat dinner. 
The UM Food Pantry hopes to use this information to identify how it can use the grant to help students eat healthier.
Currently, the garden program is one way the food pantry is trying to get nutritious food to students. The employee garden behind the University Center received more funding this year so the herbs, fruits and vegetables harvested can be distributed to students.
Every Wednesday this semester, the pantry has set up a table in the UC between 10 a.m. and noon with a large spread of produce, including informational cards with each item showing what students can make with it.
Elani Borhegyi, a caretaker and harvester for the garden, said the food pantry gives out every harvested item each distribution day. 
As of Oct. 4, the food pantry had given away 335 pounds of produce this semester, all grown from the garden.
Because the growing season is coming to an end, the final distribution day is Oct. 6.  
"One thing I have really taken away from this work is we can afford to feed the world," Borhegyi said. "Everyone can and should have access to fresh food. It's just a matter of making it happen by the powers that be."
Borhegyi added that it was encouraging to see the people from the previous distribution week and talk about how they have used the food and how much they appreciated the distribution. 
To take the "Barriers to Healthy Eating" survey, visithttps://umt.co1.qualtrics.com/jfe/form/SV_2mjiSAiV3bj3ZK6.