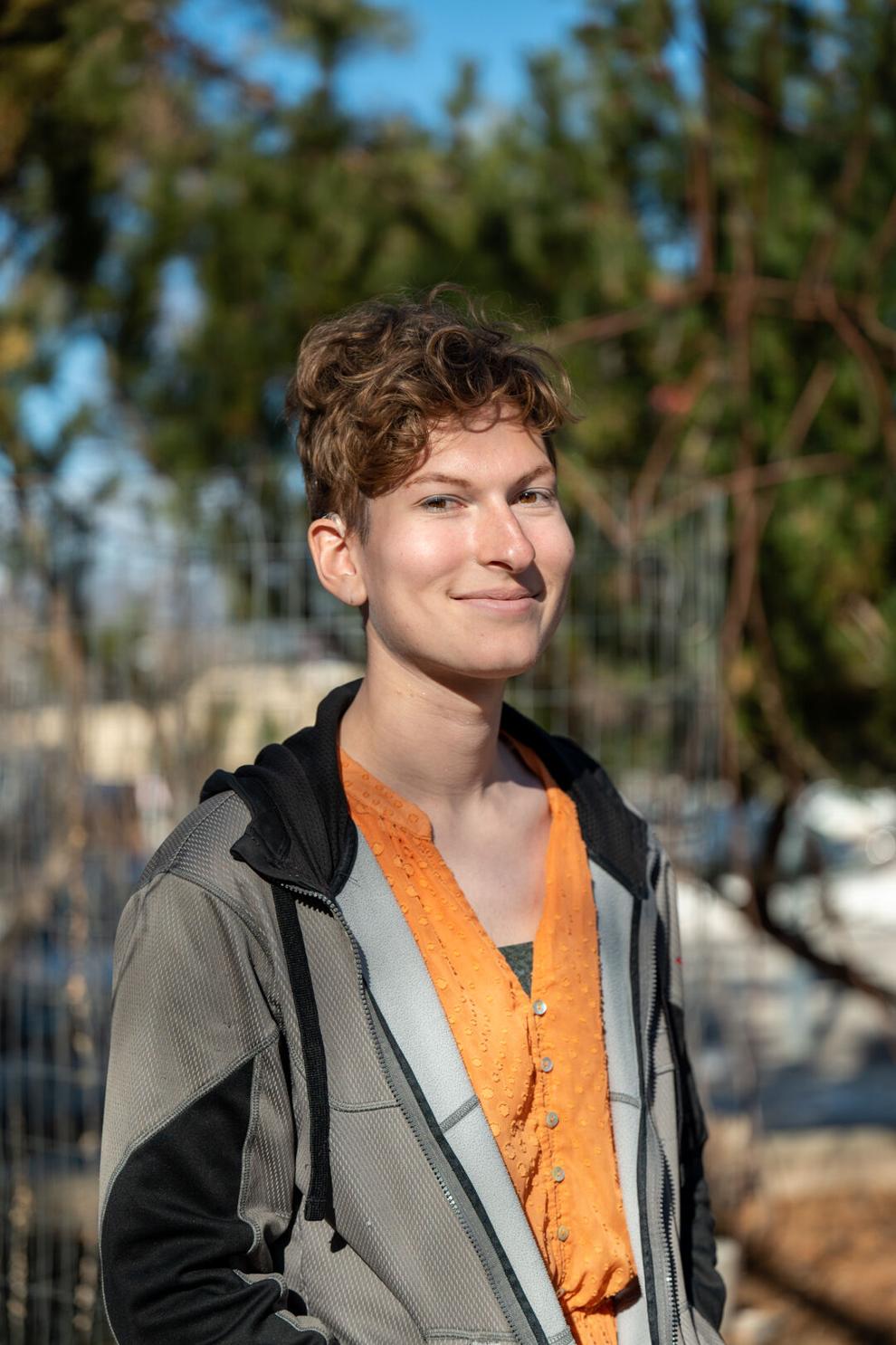 The University of Montana has long boasted the title of the university with the most Udall Scholars. With 46 Udall Scholars and 17 honorable mentions since 1997, UM has consistently beaten out Ivy League colleges for the award for years.
"I think we have the most [scholarships] because we have amazing students," said Will Rice, an assistant professor of outdoor recreation and wildland management. "We excel as an institution in the things that scholarship promotes."
The Udall Foundation is currently accepting applications for the 2023 undergraduate scholarships. Applications must be submitted online by March 2, and the 2023 scholars will be announced on May 5. The foundation expects to award 55 scholarships nationwide. The Udall Scholarship, named after U.S. Congressmen Morris and Stewart Udall, is given to sophomores and juniors in college who embody leadership. It's also awarded to those who show commitment to issues related to Native American tribal policy or health care, along with conservation and environmental issues.
It grants up to $7,000 to each scholar for studies, a five-day scholar orientation and connects them to a network of other Udall alumni. According to Kylla Benes, the director of the Office of External Scholarships and Fellowships, the scholarship looks for students who are, "really engaged whether that's in clubs on campus, volunteering in the community, working or interning with organizations that are in their field."
UM's 2022 Udall Scholar Elani Borhegyi from Newton, Massachusetts, said they believe the importance Montana's legislature puts on public lands and conservation contributes to UM's environmental focus, so more UM students achieve Udall because they are growing up in an atmosphere that cares for the environment.
Borhegyi, a 21-year-old senior studying environmental science and sustainability, won the environmental scholarship for their thesis on restoration ecology and working towards involving underserved communities in the U.S. and in Latin America in the conservation process.
Borhegyi found that through the application process and the orientation they identified their own goals and confidence within themself.
"It really broadened my horizons in terms of my future career and made me realize that there are so many different places to pursue careers," they said. "There are so many options."
Rice, the first Udall Scholar from his alma mater, Clemson University in Clemson, South Carolina, also fondly remembers his retreat. "I was in a community of people where ambition was the norm and there was this excitement around making strides in improving how we manage, interact and sustain our environment," Rice said. "It was incredible in pushing me forward in my own thinking of what I was capable of."
The bulk of winners from UM receive the environmental scholarship, according to Benes. Each school can select four students from both categories and then submit them to the national board for selection. But the scope of students who apply from UM are not always in the environmental programs. Winners have focused on disciplines ranging from communications, like the first UM Udall Scholar in 1997, to forestry, psychology and beyond.
"The environment touches all aspects of this campus, all majors," Benes said.
Senior Alexios Smith is a Udall Scholar. The 21-year-old forestry major won the environmental Udall Scholarship her junior year and was an honorable mention in 2022.
Smith is from a small town of 3,000 people in Hawaii, called Kealakekua. The chair of the Society of American Foresters and president of the Mortar Board's winning application focused on the restoration of native Hawaiian plants and how western land management plays into it.
"The biggest thing I got out of the scholarship was a sense of pride for my homeland and my people," Smith said, "I did it for my kūpuna, my grandparents, who paved the way for me. I did it for Kealakekua."
Beyond pride in her background, Smith said the application process taught her a lot about the professional world and her own personal goals. She still maintains the connections she made through the process today.
Because Smith won the scholarship during the pandemic, she was unable to attend the Udall orientation in Tucson, Arizona, and instead did it over Zoom for three days. It consisted of an award ceremony, other scholars' stories and a talent show.
"A lot of people I met I'm still in contact with," Smith said, "I get to see how much we've all grown in the last two years. A lot of them are doing amazing things. People are publishing work, doing things in Washington, D.C., having internships."
Benes wants students to avoid being intimidated by the "prestigious" nature of the scholarship. It's not just for honors college students, Benes said, it's for anyone who is passionate and engaged.
"The Udall Foundation isn't necessarily looking for students with 4.0s, they're looking for change makers," Rice agreed.
Benes and Rice encourage anyone to apply and not be deterred by the lengthy process. Benes said even though the process is taxing, the skills you pick up along the way like writing personal statements, professional interviewing and learning how to sell yourself are priceless in the career world.
Smith refused to be deterred. Not only did she spend five months on her application, but she is the first member of her family to attend college.
"I'm paving the way for my nieces and nephews who look up to me," Smith said. "My oldest nephew is like, 'Auntie Lexi, I want to come to Montana just like you. I want to go to college just like you.'"
With a campus that focuses heavily on wildlands and how people interact with them, UM's future of continued Udall Scholarship looks promising. "In writing down your story, you define it and you also define your goals, hopes, and intentions for the future," Borhegyi said.
For more information on how to apply for the Udall Scholarship contact Kylla Benes at kylla.benes@umontana.edu.