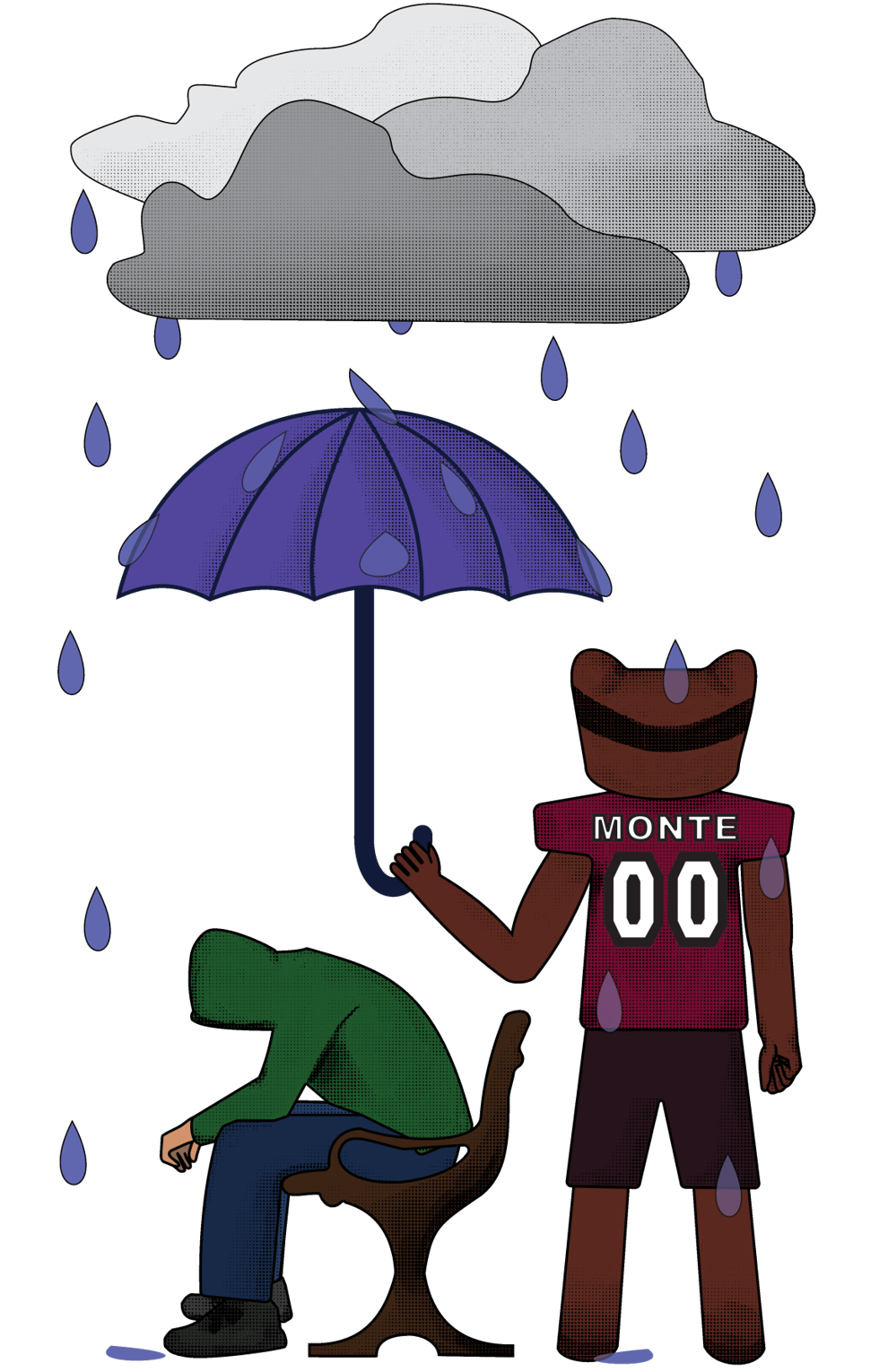 The University of Montana administration, in conjunction with Curry Health Center and the Student Advocacy Resource Center, has been looking into ways to improve students' mental health through campus resources.
UM put greater emphasis on student mental health this year after alarming statistics from a campus-wide mental health survey published last semester. Sixty-two percent of students reported they experienced hopelessness and social isolation.
The 2021 UM National College Health Assessment, which surveyed 1,320 students, also found a 15% increase in students feeling nervous and hopeless most of the time, and an 8% increase in students reporting moderate-to-severe levels of psychological distress since March 2020.
"It is a health issue that is contributing to the mental health and well being of our students," Kayli Julius, wellness director at Curry Health Center, said "We haven't really taken a look at that very well."
Although mental health reform was a major point of focus for the University before the school year began, it became even more pressing for UM in response to the death of a student in Aber Hall last week.
Counseling services were dispatched throughout certain floors of Aber Hall on Sep. 13 to help students contend with the news.
Leslie Webb, vice provost of campus life, sent out a campus-wide message on Sep. 14. This email detailed the resources available to students in moments of crisis and for general mental health care through the Curry Health Center. It shared how UM Housing, the Office for Student Success and Curry are working to help those impacted.
Procrastination, stress, anxiety and depression are four major factors the University believes contributes significantly to hindering academic achievement, learning and student retention, according to the 2021 UM Student Mental Health Summary Report.
These numbers have been alarmingly high since the start of the pandemic in March 2020.
The University is looking to increase support for students throughout the school year, and it's trying to destigmatize the use of support options already available on campus. 
UM created a new well-being webpage this semester to centralize access to resources for students and faculty. Administrators also launched wellness days each Wednesday rather than just a couple per semester like in years past.
The University has counseling services and medical appointments that can be used by students through Curry Health Center. Initial counseling consultations are free of charge, then $20 per each individual session.
The 11-person department of both counselors and interns serves 10,000 students, which has become increasingly challenging as demand for services has increased since the pandemic. 
"It's not for everyone. Not everyone wants to meet with a counselor for their mental health," Julius said. "It's just a preference on how they want support."
The wellness department is currently trying to pilot a program that would embed Master's of social work students into specific college departments to help students have more accessibility to support and alleviate stress from faculty. 
The program plays off the notion that students often go to their specific college adviser or professors for support when struggling instead of seeking out the wellness department because they have too much on their plate.
This leads to students waiting to access services until they are in the "crisis zone," which is not ideal for students or counseling staff, according to Julius.
The Associated Students of the University of Montana is also targeting student mental health accessibility. ASUM senator Jorgia Hawthorne proposed a referendum last spring that looks to lower student counseling costs.
"$20 isn't exactly pocket change for some people, so we were trying to find a way to get rid of that cost," Hawthorne said.
Curry Health Center sends SARC a portion of the money earned through the appointments, as SARC is currently reliant on their funding, according to Hawthorne. Hawthorne's referendum, which did not technically pass during ASUM's last election due to turnout being below 12%, garnered more than 80% support from the electorate and would partially fund SARC through its fee.
The referendum would propose an additional $30 fee per semester that would help fund SARC and possibly make counseling free for students and add an additional counselor to Curry's staff.
This referendum must be approved by the Board of Regents. Hawthorne will present the fee at its spring meeting in hopes it will go into effect next school year.