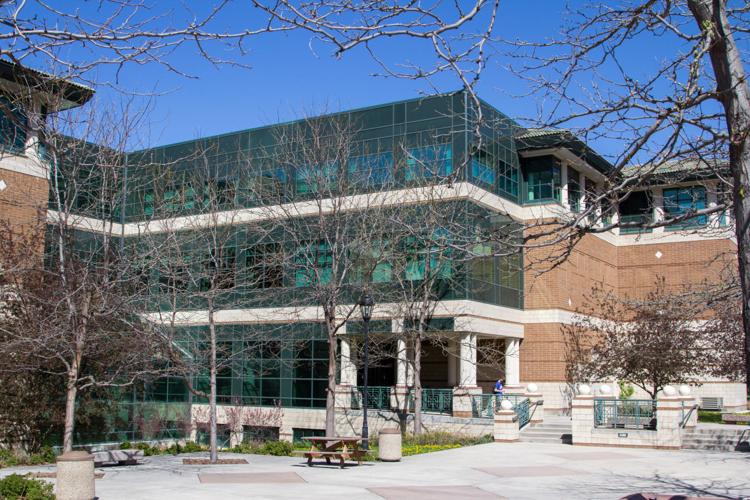 The University of Montana announced three finalists for the Sprunk and Burnham Dean of the College of Business Friday afternoon. Two of the three finalists are current faculty at the college.
The finalists will be on campus starting March 23 for on-campus interviews and open forums. The forums will take place in the UC Theater March 23, 26 and 30. All members of campus can attend the meetings, ask questions and provide feedback in an online survey, according to the UM website.
The College's last permanent dean, Christopher Shook, held the position from the fall of 2016 to June of 2019. Shook accepted a dean position at the Western Kentucky University's Gordon Ford College of Business, according to previous Kaimin reporting. 
The dean of the College of Business would oversee the college's four departments and programs, develop and implement new academic strategies, and recruit potential students, faculty and staff. The dean will be expected to build strong connections with donors and help the college's different departments collaborate, according to the job posting. 
Suzanne Tilleman worked at the College of Business since 2010 and filled the position of interim dean in May of 2019 as the University started searching for candidates to fill the position. 
Tilleman earned a bachelor's of mechanical engineering from Georgia Tech, a master's of business administration from Tulane University in New Orleans and a Ph.D. of strategy and entrepreneurship from the University of Oregon. She has contributed original research about organizational theory, regional business clusters, social movements, sustainable entrepreneurship and panel data methods for peer-reviewed journals and one book. 
Tilleman taught a variety of upper-division classes for undergraduates as well as a few graduate seminars.
Justin Angle, another candidate for the position, has been an Associate Professor of Marketing at the College of Business since 2012. He received his bachelor's degree in economics as well as a master's degree and Ph.D. in marketing from the University of Washington. Before his doctoral work, he worked as a bond trader and a rowing coach at the University of Pennsylvania and Yale. 
Angle currently teaches courses on marketing and brand management. His research on branding, identity, stereotypes and implicit bias, and unconscious cognition have been in marketing and consumer research journals. He also hosts the College of Business podcast, A New Angle.
Norm O'Reilly is currently a professor and the Assistant Dean of Executive Programs in the College of Business and Economics at the University of Guelph near Toronto. O'Reilly is also the Director of the International Institute for Sport Business and Leadership, which is a think tank focused on improving sports businesses. 
O'Reilly received a bachelor's degree in kinesiology from the University of Waterloo, a master's degree in sports administration and an MBA in marketing at the University of Ottawa, and a Ph.D. in marketing at Carleton University. He has contributed to 12 books and over 100 peer-reviewed articles that feature original research about topics ranging from marketing analytics, professional sport finance and management education.
The search committee will review finalists and submit a recommendation to Provost Jon Harbor. University search committees are also looking for new deans for the College of the Arts and Media, College of Humanities and Sciences and the W.A. Franke College of Forestry and Conservation.