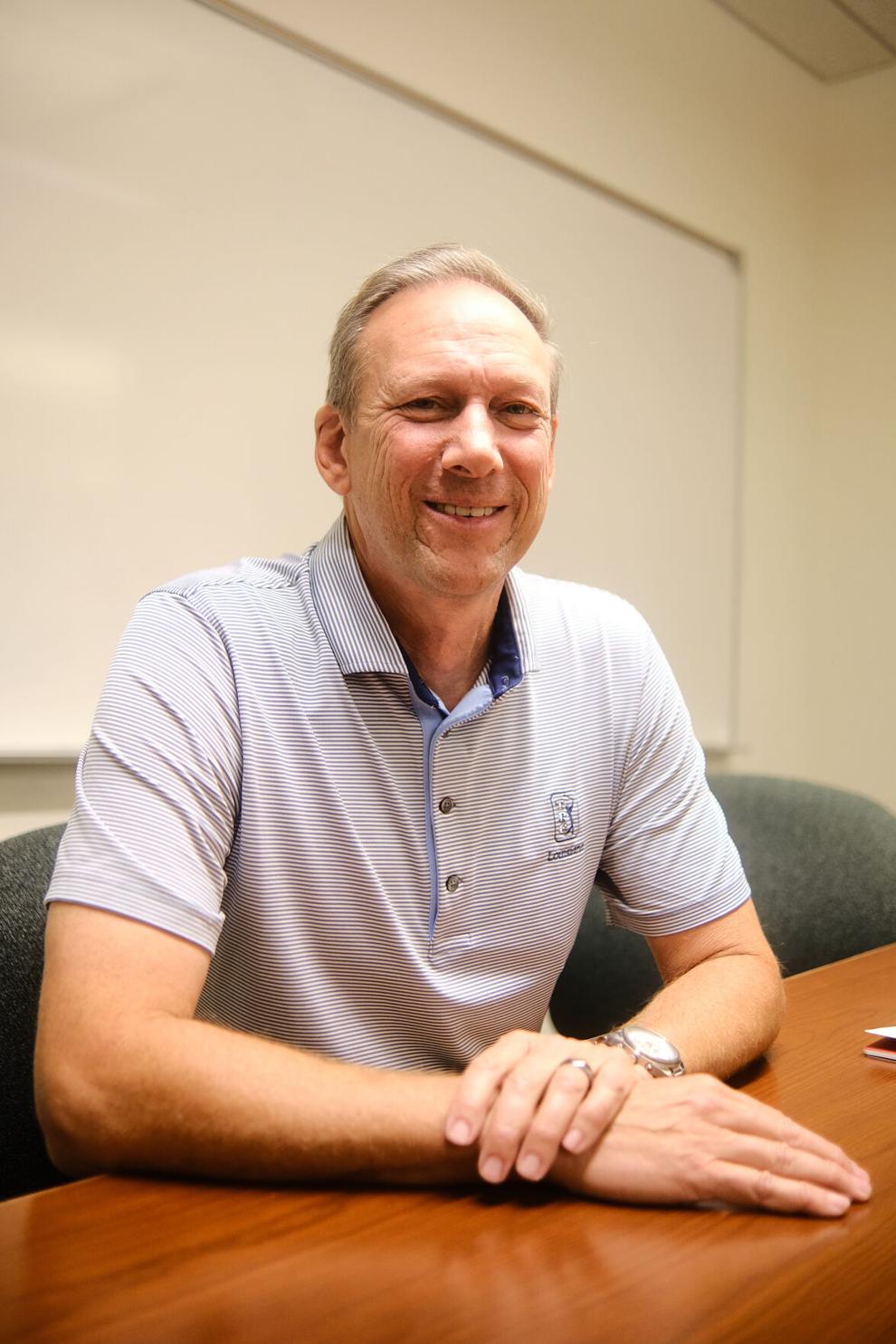 For 25 years, he got Air Force troops and material from point A to point B as a transport and logistics officer. Then, he handled patient and employee transportation for a cancer center in Houston. Now, Bill Donovan faces his biggest challenge yet: making University of Montana parking a tolerable experience. 
UM has never had a parking director, but with a larger budget and student body, it decided to create a parking department and lighten the University of Montana Police load to meet high student demand. 
Donovan applied for the position after seeing it on the Campus Parking and Transportation Association website.
"It was the opportunity to start as the first parking director for a university, and that really intrigued me," Donovan said.
Until now, parking at UM has been handled by UMPD. Prior to this year, Bill Donovan was the parking director at the University of North Texas. He chose to move up to UM for the opportunity to start a parking department from scratch.
This year has been a particularly challenging one for parking at UM, but most people who drive to campus know that already. Higher enrollment, as President Seth Bodnar said in an address to faculty on Sept. 9, and several infrastructure projects means fewer lots are up for grabs. 
More students means new opportunities for the University through students' tuition, but also more logistical challenges. UM has hired more project managers recently, so every major construction project has its own manager to address the inconveniences. 
"This is a symptom of growing pain at the University," UM director of strategic communications Dave Kuntz said. "We have more students on campus than we've had in a number of years."
Some suspect that UM has sold more permits than spaces this year. Kuntz said he'd guess that's the reality, but added that's not necessarily a bad thing — in fact, in his view, it's normal.
"Most parking departments at most universities are going to have an oversell at certain lots," Donovan said.
The reason, he explained, is turnover. People park on campus for a variety of days of the week and hours, so if UM only sold as many permits as there were spots, many spots would be left empty. According to the University of Houston, parking departments try to sell 1.8 to 2 permits for every space. 
Determining exactly how many permits to sell to make sure people can find parking while leaving no resources unused is a delicate game of Tetris — and it's a game UM wants a parking director to play. 
If it's any consolation, parking troubles at UM are nothing new and an eternal lack of space isn't unique to this year, according to Kuntz. 
Donovan said students' parking woes are also not unique to UM, which makes sense in his eyes. If UM was the only place in the world where parking was a challenge, he said he wouldn't have any prior job experience. 
Kuntz said that along with hiring Donovan, the University is looking at several ways to help alleviate the problem. It's also looking at buying land from Montana Rail Link for more parking space, and Kuntz said that there has been some talk of adding a parking garage, though these ideas are still in very early stages and locations haven't been nailed down. Additionally, the University will restore spaces once each construction project wraps up. 
Donovan argued students' parking troubles might not just be a case of space shortage either.
"Typically it's not a parking inventory problem, it's a convenience problem," Donovan said. In his experience, people don't go looking for spaces in farther lots — they want spots in the close, convenient lots that won't make them walk 10 minutes to class. "One of the things I want to focus on is educating the student body on the options available to them."
Driving isn't the only way to get to campus — there's biking and the bus. Park and Ride lots offer students the option of parking in a more distant, less crowded lot and then taking UDASH to campus. But the University's transportation website doesn't have any information on the location of the Park and Ride lots. In a recent email, UM urged students to take alternate transportation to campus instead of driving. 
Donovan's only been in Missoula since Aug. 27. When the Kaimin interviewed him on Sept. 7, it was his second day on the job. 
"I know it's a challenge, I know that people are somewhat frustrated, but I can assure folks that I will be very customer focused, I will be very keen on how best to manage parking to make it more efficient, more customer-friendly, and just an overall better parking experience," Donovan said.