More than 200 volunteers from the University of Montana and around Missoula packed thousands of meals to provide healthy food for local elementary school students at the University United Food Friday (UUFF) event on Friday. 
To celebrate United Way of Missoula County's 90th anniversary, volunteers packed 90,000 meals packed for the Missoula Food Bank and Community Center's EmPower Pack Program, which gives children facing food insecurity a backpack of food to take home every weekend. 
"It's going to feed a lot of people and it's a great way to get together and be a community," said Emily Lynch, program manager for Experiential Learning and Career Success at UM.
Various student and community groups participated, such as UM athletic teams, alumni groups and local non-profits. 
Trish Duce, a professor in the computer science department, registered a team of 12 students to work the food packaging assembly line.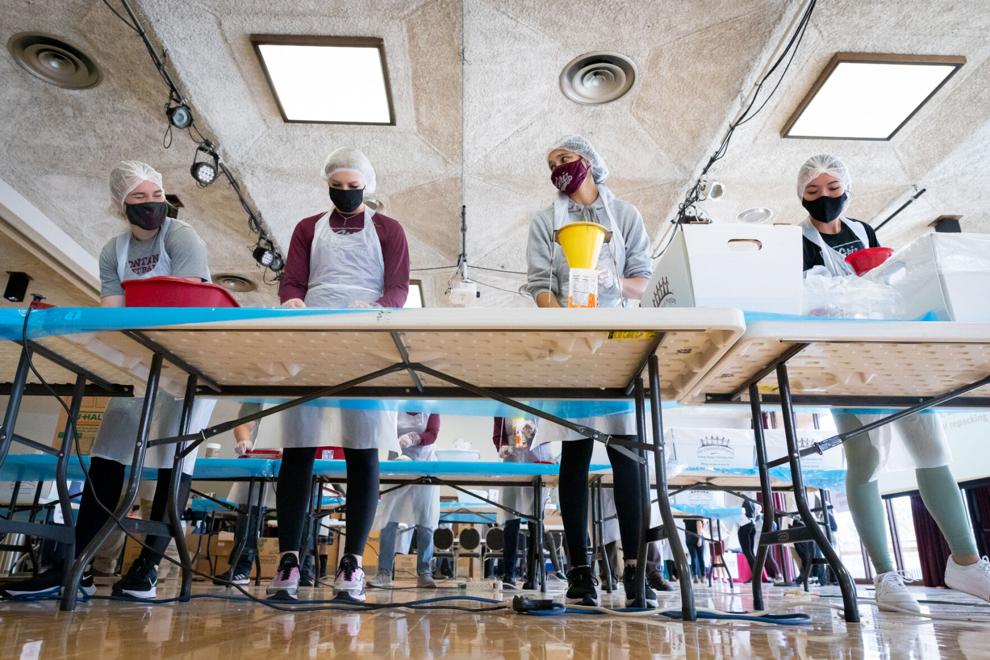 Duce, having had positive and rewarding experiences volunteering in the past, said her goal was to give back to the community by providing food to low-income children and create a space where her students can meet other classmates, work together and feel encouraged to volunteer more. 
"If you are lucky enough to have food at every meal, you don't think about others who go hungry," Duce said. "Sometimes people need something like a team to encourage them to get out and [volunteer]."
Some computer science student volunteers, who worked a table packaging cheesy rice with vegetables, were more than happy to participate.
Gabriella Cameron, junior, said she and her family struggled to have food for six or seven years of her life. When she learned about the opportunity to help provide hungry children with food, she prearranged her whole day around UUFF. 
"It hit home," Cameron said. "I remember the first time I saw an Albertsons I was surprised. It hurts thinking about a hungry child."
Cameron added that she volunteered with the Helena Food Share when she was younger and she wants to continue looking for more opportunities like that around Missoula. 
"Make the time to [volunteer]," she said. "It's the best way to truly help someoneand time means more because we all have the same amount of it."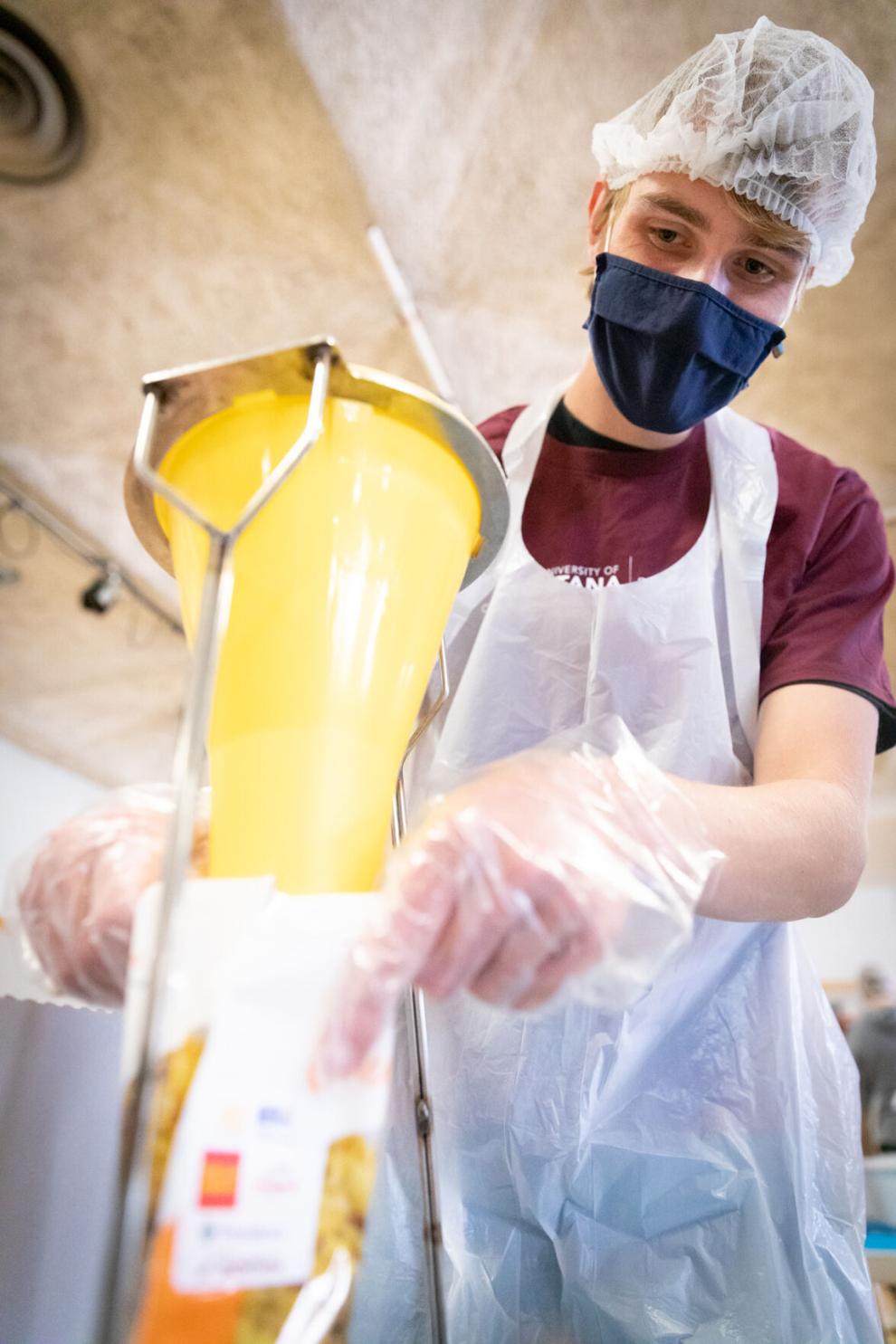 Caleb Klaus, a second year student and computer science major, said his experience working as a chef encouraged him to volunteer with UUFF. 
"I just love feeding people and I love helping out," he said. 
Klaus has worked at various locations including the Yellowstone Club in Big Sky and a restaurant in Puerto Rico.
University United Food Friday began with UM President Seth Bodnar's inauguration, Lynch said, adding that he wanted a day of service.  
In 2018, 345 volunteers packaged 55,000 meals and in 2019, 400 volunteers packaged 100,000 meals. There was no event in 2020 because of COVID-19. This year's UUFF had fewer registered volunteers in an effort to encourage social distancing. 
To learn about more volunteer opportunities in Missoula, visit www.volunteermissoula.org.