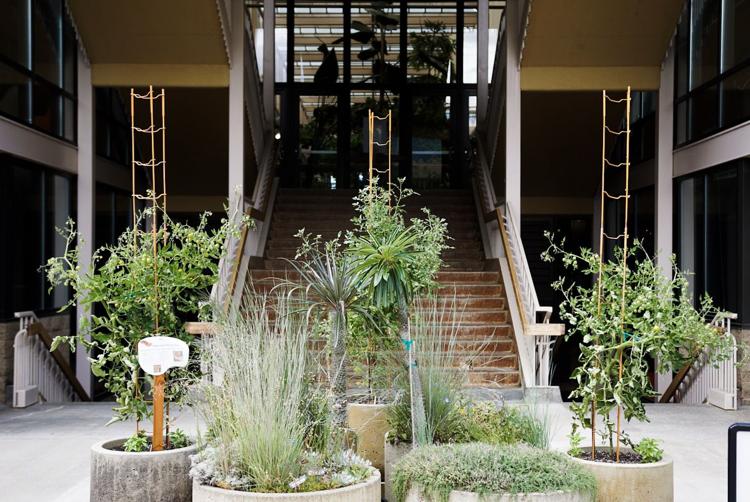 Walking around campus, near the University Center, you might notice some plump cherry tomatoes at the south entrance waiting to be picked by a few just-missed-the-FoodZoo-by-five-minutes hungry hands.
Part of a UC Gardens annual tradition, tomatoes are planted at the beginning of the semester to surprise both new and returning students and visitors.
"We think it is welcoming and fun to share some of the food we grow with visitors to the UC," Kelly Chadwick, UC Gardens Manager, said. The tomato plants themselves are completely free for the public. Signs posted in the planters remind voracious visitors to "snack lightly and share with others."
They also describe what types of tomatoes are on display. This year, it's Sungold and Super Sweet 100 Tomatoes. Sungold tomatoes are cherry tomatoes that come in a variety of shades ranging from a plump red to a delicate yellow.
What's notable is they remain ripe and ready to be picked over long periods of time. Super Sweet 100 are another breed of long fruit-bearers that can hold over 100 cherry tomatoes on one plant.
According to Chadwick, Super Sweet 100 plants will continue to produce tomatoes up until the first frost, though she believes the plants may be stripped bare of their fruits long before then by insatiable students.
"There seems to be many folks snacking and maybe some not so lightly," Chadwick said.