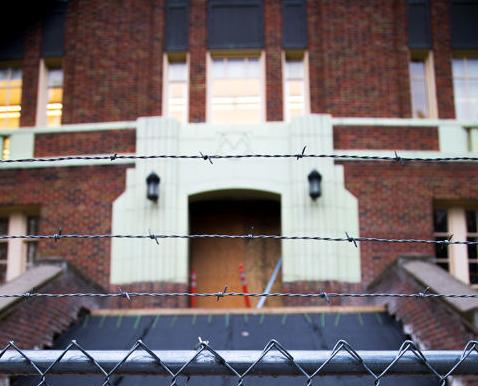 Facility Services at the University of Montana declared the second floor gallery in the Fine Arts building to be free of any asbestos. Facility services closed the gallery after custodial staff found a fallen ceiling tile April 23. When staff discovered dust suspected of containing asbestos, they sent a sample to Facility Services.
According to Director of Facility Services Kevin Krebsbach, test results of samples taken from a fallen ceiling tile showed no signs of asbestos contamination.
The gallery, which the University closed during the testing period, has reopened. 
The gallery is filled with the work of graduate students, and an exhibition is scheduled for May 3.
---
Editor's note: The previous version of this story was published before test results of the samples taken from a crumbled ceiling tile were available.