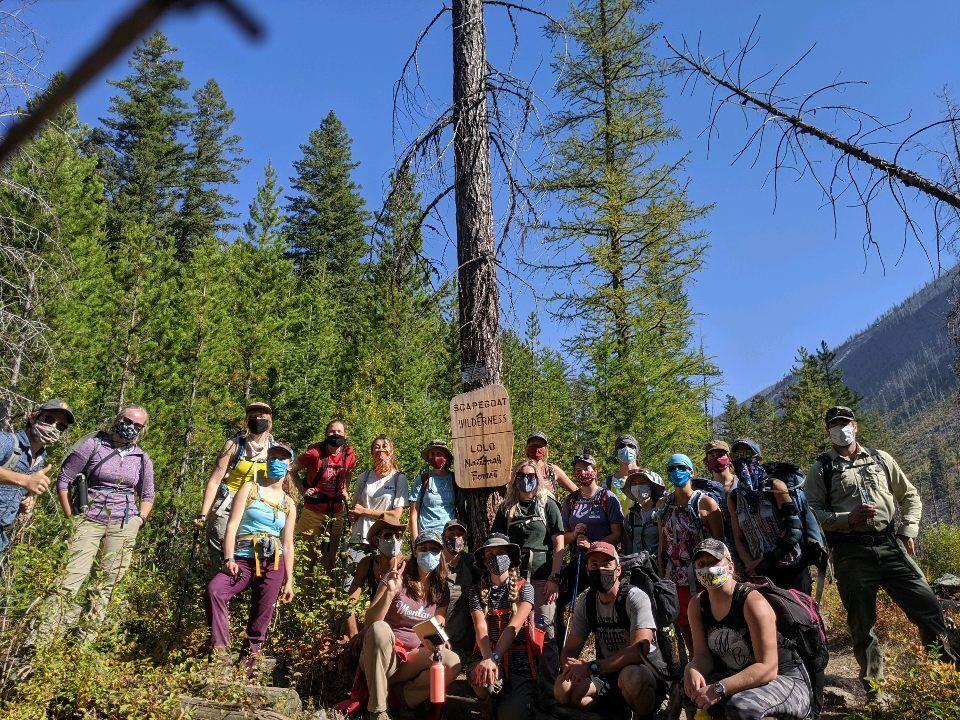 The semester-long Wilderness and Civilization program, which gives students the chance to be outdoors and experience Montana's nature while earning credits, is open for applications. 
Applications for the program's Fall 2021 semester are open until Apr. 1, but the scholarship deadline is Feb. 16. Justina McDirmid, a student who participated in this program in Fall 2020, said anyone interested in the program should fill out the application.
"You don't have to prove that you have skills or talents, just that you're interested," McDirmid said.
Andrea Stephens, the program director for this course, agreed with McDirmid. 
"If you're interested, don't feel intimidated," Stephens said. "We get everyone caught up to speed to make everyone feel safe and comfortable."
This full semester program gives participants a minor in wilderness studies, 18 credits toward their other degrees and a CPR certification. But the academic benefits are not the only incentives for students. According to McDirmid, this program is a good opportunity to talk to people and meet people that you are able to hang out with after the semester ends.  
Stephens believes Wilderness and Civilization can leave a lasting mark on students' lives.
"We have been running this program for 50 years," she said. "I know a number of alumni who are my age or older who still say that it was a wonderful program."
Stephens believes the bond that an experience like this creates between people is a lasting one. 
McDirmid said she met another girl in her class when they had to find partners for one of the first aid lessons who became one of her best friends. She also recounted a memory from one of the backpacking trips she went on for the program. 
"This kid howled, then we heard a chorus of wolves," she said. "It was chilling, but so amazing."
The program includes a roughly 40-mile backpacking trip that usually spans 10 days.
"I'd say my advice to people who don't even hike on small trails [is] don't be afraid," McDirmid said. "During school and classes we are taught how to handle situations."
As for people who may be worried about missing out on their daily dose of caffeine, Stephens suggests packing instant coffee for the trips.
"There is always time for a hot drink, there is no need to suffer," she said. "Iced coffee [made] out of snow is delicious."
Like the rest of UM, this program had to adjust for the pandemic. Stephens said last semester everyone was in charge of making their own food and driving themselves to meet for trips. 
"I think we did a lot less traveling," she said. "Typically we meet with community members all across the state. I'm hoping that we start our program next fall where we don't have to be bound by these same things."