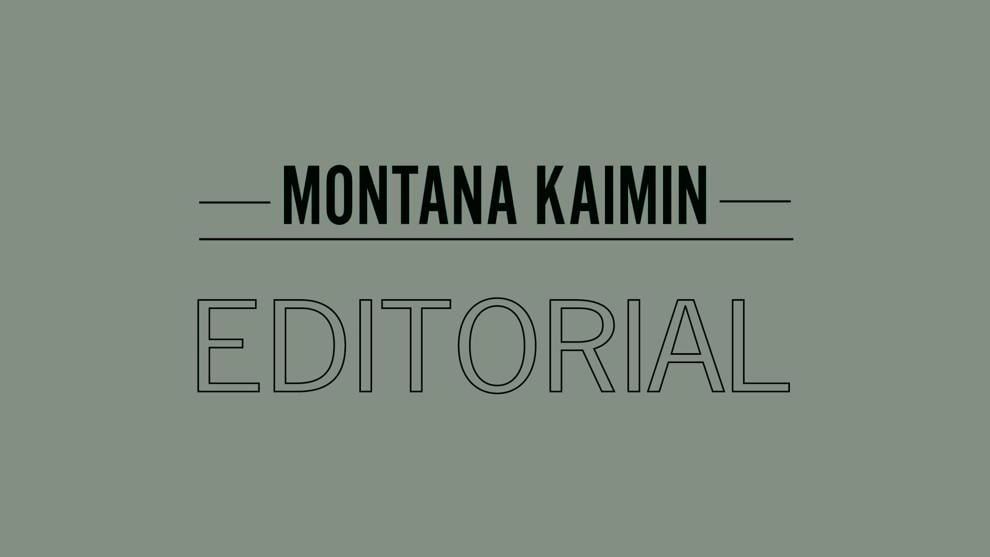 Last week, the Associated Students of the University of Montana broke Montana public meeting law. 
ASUM closed its meeting to the public for more than an hour last Wednesday, citing a student privacy issue that needed to be discussed. Every person allowed to stay in the room had to promise silence on the matters discussed.
But, Montana public meeting law requires that such a closure of an otherwise public meeting come with a justification that student privacy outweighs the public's right to know what is going on.
The full story included in this week's edition shows that the leaders of ASUM closed the meeting without telling the public the reason.  
That's a breach of the law, plain and simple.  
The Kaimin demands that this meeting be reconsidered or voided if ASUM broke the law. Other illegal actions by ASUM have been voided as recently as last semester. 
We call on ASUM adviser and Vice Provost for Student Success Leslie Webb to follow the law if the student government won't. 
ASUM's Vice President Alexandra Berna admitted later that the senate closed the meeting to discuss a disciplinary issue concerning Senator Zyanne Cervantes.
Cervantes was elected to the senate last spring.
She was removed from a position on a hiring committee because she shared a student's interview for a senate seat outside the committee in October. 
The whole committee had to be replaced thanks to that breach of assumed confidentiality. More recently, Cervantes was removed from her position as vice chair of the senate's Diversity, Equity, and Inclusion committee. ASUM gave no reason for her demotion.
Cervantes said it was for the best because of issues with her communication in the position, according to previous Kaimin reporting. No person in power is willing to take responsibility for her actions. 
In fact, the whole senate is trying to keep her problems quiet, which is why ASUM held the closed session.
Publicly elected officials don't enjoy the same rights to privacy as the average person. And, at the University of Montana, most ASUM senators are publicly elected officials who run and are selected to lead by their peers. 
Cervantes is one of those elected senators. She received 337 votes to earn her seat when she ran last spring. In her capacity as a senator, Cervantes doesn't enjoy the same privacy rights as a regular student. 
There's another legal argument to make here: that Cervantes's privacy rights were not more important than the public's right to know why the student government shut its doors for over an hour and disciplined her for actions they are refuse to disclose. 
One of the senate's core values is transparency. The senate voted to reaffirm that earlier this year. 
Transparency is important, because ASUM holds sole control over student groups, enjoys student fee money to fund its efforts and bridges the gap between University administration and the student body.
The senate's actions are not matching its values — nor are they in line with the law — with last week's complete failure to inform students of what's happening on our own campus and with our own elected senators.
This also begs the question: is ASUM a real governing body, or do its members just want to use the power of ASUM as they please?
As far as the Kaimin's concerned, covering up disciplinary action taken against a senator not only constitutes a lack of transparency from a student government we elected to represent our interests, but it also raises concerns about corruption within ASUM. 
Whatever the senate is covering up on Cervantes's behalf, students deserve to know.