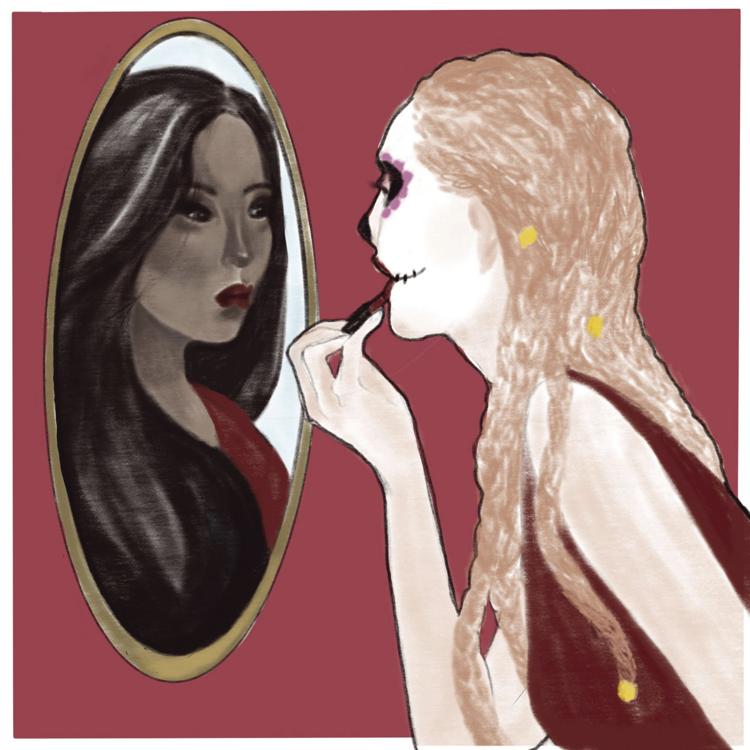 Buckle up, y'all, it's another column about cultural appropriation! In case you missed it, last week we discussed the appropriation of "Native" halloween costumes, this week we are talking about more than just costumes. 
Taking from another culture goes much deeper than simply the surface-level things like regalia, language and designs. When a group attempts to take an actual tradition or custom and "make it their own" they may have no idea of the damage they are doing to the original culture's tradition. 
The Missoula Festival of Remembrance (formerly the Festival of the Dead) is returning for its second year under its new moniker. Though the Festival of the Dead has been going on for years, it came under fire for its cultural appropriation. If you take a look at the event's Facebook page you can see the painted faces and signs of Latinx sugar skulls being worn or carried by a bunch of non-Latinx people. 
I understand that the Festival of Remembrance is attempting to do something good by allowing people a space to honor their lost loved ones. As someone who has buried someone very close to me, I know the importance of working through your grief. But does that process have to come at the expense of another culture?
When people from outside a culture take a ceremony or tradition from another without permission or rights to it, they'll likely lose everything that practice is meant to do. How can you enact something fully without knowing the origin, the meaning, the proper protocol and underlying reason for it? You can't. 
Sugar skulls are a Latinx traditional symbol representing the soul of someone who has died. They're meant to welcome back the spirit of that person during the Day of the Dead (Dia de los Muertos). 
Of course, like many beautiful things, people have taken the sugar skull and used it for their own enjoyment, leaving out the true meaning behind the tradition. When you Google "sugar skull" the first things to be suggested are "makeup" and "costume." Many sugar skull masks and makeup styled in the fashion are still sold at costume stores like Spirit Halloween. 
While I'm sure the Festival of Remembrance's leaders will do their best not to appropriate other cultures this year, there are those who will take this opportunity to paint their faces and decorate with sugar skulls without so much as a nod to the purpose of the skull. Don't be one of them. 
All this being said, this doesn't mean you can't participate in Day of the Dead at all. If there are events put on by Lantinx groups that are open to the community, by all means, go! One of the biggest things about cultural appropriation is it's the taking of a culture without permission or regard for of the people within the culture. When those from the community want to share their culture with others, please participate. The key thing is making sure the events you participate in are sponsored or led by people from the culture around the event, this is the easiest way to avoid appropriation. 
If you don't come from a place that has events such as this but you still want to honor your loved ones on the Day of the  Dead, do something that person enjoyed. Make a conscious effort to think about your loved one, watch a movie or listen to a song they loved, read their favorite book or go to a restaurant they liked. Any of these things are great ways to participate in the Day of the Dead without hurting the culture of others. 
The Festival of Remembrance committee has tried to make things right. While they've come a long way, they still have quite a bit to do in order for them to be completely cleansed of their appropriative roots.