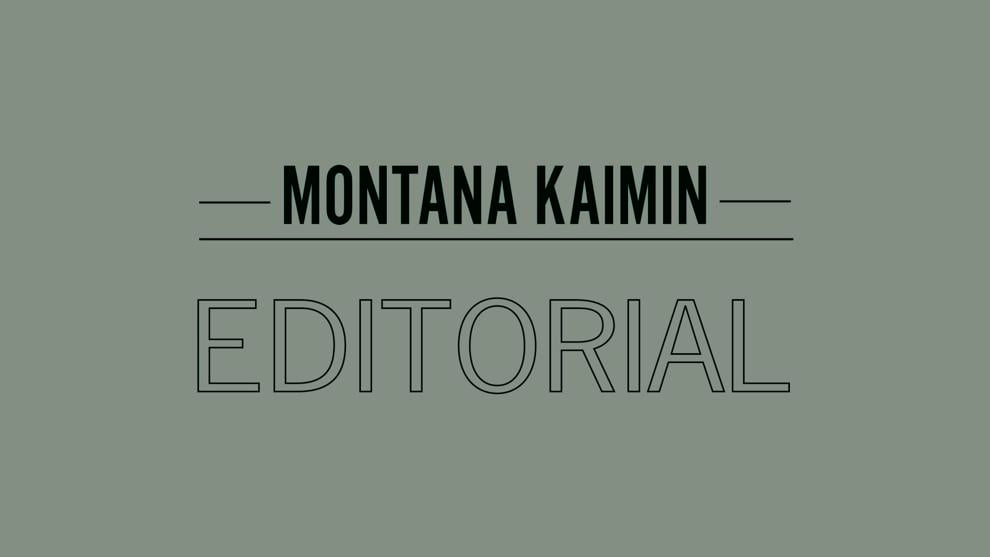 The Associated Students of the University of Montana has an engagement problem. As we barrel to the end of another election cycle, that long-standing challenge for our student government has never been clearer. 
At a recent candidate forum hosted by UM's student government — designed to give ASUM senate hopefuls a chance to publicly answer questions about their beliefs and policies — other senators and candidates made up the vast majority of the small audience. Headlines from the Student Senate this semester often focused on internal scandals and controversies, from rushed resolutions nullified for violating open-meeting laws to the resignation of ASUM's own vice president. 
Now senators have approved a $10,000 audit of the organization to examine its racial makeup and the fairness of its own policies after blowback from its response to UM business professor Clayton Looney's racist messages.
After all the turmoil, it seems ASUM has an appetite for change and an anti-racist spirit that should be commended. But after reporting on the tumultuous events of this semester, the Kaimin believes audits and resolutions aren't enough. 
What ASUM needs is sweeping structural change to help it refocus on its core mission of serving students — and we have an idea.
Last spring's election saw a 13.4% voter turnout among UM students, according to Kaimin reporting. Ballot referenda — one of ASUM's most powerful tools for making real change on campus — require a turnout of at least 12% to be legitimate. 
Turnout in 2020 was 13%. In 2019, 13.5% of students voted. At this point, even a turnout of 20% would wildly buck a trend of abysmal voter engagement at UM. 
If the vast majority of UM students don't care enough about their representation on campus to show up to elections, it's time to consider how they're being represented.
According to ASUM's current constitution, which was last revised in January 2021, every "constituency" of 500 students receives one representative in the senate. Here's the issue, though — that "constituency" can be literally anyone on campus. Senators aren't elected to represent any specific group that shares a place or identity on campus, they technically represent everyone. 
To begin to fix this problem, ASUM should work next year to change its form of representation ahead of the spring 2023 election. One easy model up for grabs: The proportional system used by Montana State University's Student Senate. 
Bobcats elect senators who come from each of the colleges on campus — larger schools, like the College of Letters and Sciences, currently have five seats, while smaller ones like Agriculture and Nursing have one.
While Montana State's voter turnout is still as bad as UM's, changing to a proportional representation model would give ASUM a chance to diversify voices in the Student Senate, electing them from schools across campus, rather than predominantly the College of Humanities and Sciences. There'd be a much higher chance a UM student knows someone in the senate, and senators would have a more specific constituency to represent and hold them accountable.
Switching up the way student senators are elected at UM isn't a magic solution to ASUM's engagement problem, but it would be a chance to reduce our student government's echo-chamber tendencies. The ASUM senate shouldn't feel like an extracurricular for political science students. It should be a representative forum for all students to share and debate ideas to improve UM.
While ASUM should consider the new academic year as an opportunity for radical change, that's not to say UM students should take a backseat and watch the action from afar. The Kaimin's final piece of advice is well-worn, but no less relevant than any other year: Get out and vote.
While drama over resolutions and resignations sometimes dominates ASUM headlines, it's still a body that controls your money. 
One referendum on the ballot next week — a $15–$30 fee that would be added to students' registration bills to potentially provide free counseling at Curry Health Center to all students.
While the fee would still need to be approved by the Board of Regents if passed by UM students, it's a reminder that the students you pick as your next president, vice president, business manager and senators will decide how and where your student fees are distributed. 
If you're a paying student, you're a stakeholder in this next election. And if you're an ASUM candidate, you have a chance to change the way student government works at UM for the better. 
It's time to blow open the echo chamber and change the way we elect our student representatives.
— Austin Amestoy, Audio Editor
Like it? Hate it? Let us know! email us your opinions at editor@montanakaimin.com