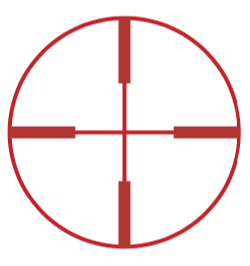 Last spring, the 67th Montana legislature passed House Bill 102 — legislation that would allow students to carry firearms on campus, openly or concealed, without a permit. In May, the Board of Regents sued the state, claiming the legislature overstepped its bounds by trying to control the universities. 
Article II, Section 12 of the state's constitution gives Montanans the right to bear arms, while Article X, Section 9 gives the Board of Regents full "power, responsibilities, and authority" to regulate the Montana University System. The court must decide which weighs more. 
Three days before the bill was supposed to be implemented, a Helena judge stopped the law from going into effect until the court could decide on an answer.
But the MUS lawsuit brings up a larger constitutional question: Who controls Montana's universities? 
That question is a big one that legal experts say could take years to decide in the state's courts. And it could set the precedent for more than just guns on campus. If the court decides the legislature can control guns at the universities, that means it has a foothold for more control.
While we wait for a decision, the Kaimin wants to know how we got to this point. Guns have always had a strong presence in Montana, but how were our elected officials able to pass one of the most unrestricted and unregulated gun bills in the nation through the legislature, to be signed by our governor? And why now?
The Kaimin has partnered with the Poynter Institute — a nonprofit journalism education and research organization — to look into the factors that led to HB 102. We are working with Poynter's College Media Project initiative to produce a semester-long look at the bill, and more broadly, the culture of the state that has fostered it. Ultimately, our goal is to provide a service to people across Montana who could be affected by this legislation.
We will examine Montana's relationship with guns and how it led to the tipping point of HB 102.  We'll dive into the cultural and political influence behind the legislation, through guns' impact on individuals. We'll speak with gun advocates and opponents, including writers of the bill and those who testified at its original hearing.
In a series of stories (published in print and online) and a special edition culminating in a look ahead, the Kaimin will explain HB 102, why it's enjoined and the cultural and historical factors that led to this constitutional question. 
If you're interested at all in the project, let us know what you want to see. Email us at editor@montanakaimin.com or DM any of our social channels. Your voice matters to us.
Like it? Hate it? Wish we were dead? email us your opinions at editor@montanakaimin.com