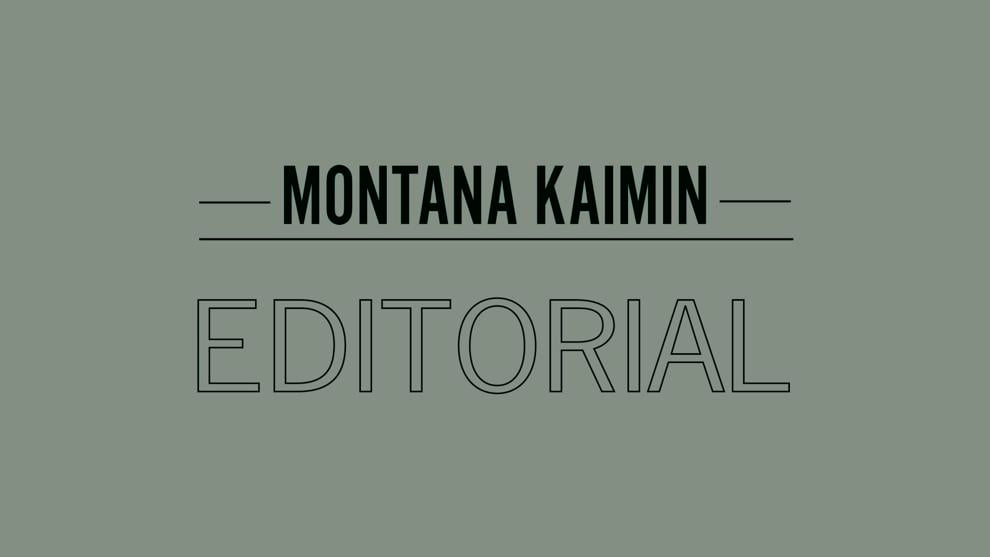 There's a real disconnect between the University of Montana's stated interest in respecting the differences among us and the content of the personal blog of one of its tenured professors. 
On his blog, "Upward Thought," computer science professor Rob Smith made numerous egregious and alarming claims about minority groups and marginalized communities ⁠— including that women peak at age 18 and should not be educated in the same manner as men, that homosexuality leads to pedophilia and that devout Muslims are inherently violent.
Smith's views are abhorrent for many reasons, but what the Kaimin finds most troubling ⁠— and, potentially, most impactful ⁠— is that Smith is a professor in higher education advocating for the women he teaches to not be there.
In a November 2020 post titled "Intentionally raising kids in a topsy-turvy world," Smith asserts that, "One false idea widely promoted is that girls should experience the same kind of education as boys." Instead, Smith says women should not give in to the "hedonistic pleasure" that comes from pursuing education and starting a career, and should instead focus on acquiring the skills needed to be a "good mother."
"To avoid unnecessary suffering and maximize her joy, a young woman should know everything she needs to know to be a good wife and mother and be seeking for that at the earliest possible age," Smith writes.
Smith advocates for women to have unequal education compared to men in order for them to learn how to adjust to motherhood. 
Last week, Smith took down the blog. But the Kaimin downloaded PDF copies, which are available under the "News" tab on montanakaimin.com.
UM isn't necessarily responsible for one person's blog. Smith's ideas are his own, and the right to free speech protects him. But the Kaimin finds it more than disturbing that his philosophies, especially regarding women and education, perpetuate the trends UM is trying to fight. 
The computer science department reported just 22% of its students are women. Chair Jesse Johnson said the gender gap has been a concern for his entire 20 years in the department. 
And yet his school and the University have employed a professor who believes women should not have the same educational opportunities as men. And that when they do, those opportunities are detrimental because they are obstacles to a woman's true fulfillment: motherhood.
Whether Smith believes this privately or publicly doesn't matter. His outdated and dangerous views about women and education make the fact he teaches young women very concerning, regardless of how he treats them outwardly.
The existence of this professor's blog shows that sexism in higher education hasn't gone away. And this isn't the only time women have experienced threats to their education or safety at UM this year. 
In this semester alone, the University has seen a sexual discrimination suit filed against UM and President Seth Bodnar and allegations that the law school's deans dissuaded students from reporting sexual assaults. Rob Smith's blog is just the latest in a line of problematic events.
While these are all separate occurrences, each point to a culture that continues to target women and members of underrepresented groups. As ASUM President Noah Durnell said in a statement about Smith's blog, the posts are "not a separate conversation ⁠— they demonstrate a pattern of continuous discrimination against women at this University." 
The Kaimin's question to UM administration is this: Can you continue to employ a professor who doesn't personally believe education should be equal between men and women? And how can Smith say he doesn't allow his views into the classroom when he doesn't seem to think women should be there in the first place?
Like it? Hate it? Wish we were dead? email us your opinions at editor@montanakaimin.com